As you head off on your honeymoon, make sure to let everyone know with some fun and affordable honeymoon products. These travel products will add an extra special touch to your romantic adventure. Mr. and Mrs. themed products are a fun addition and will ensure that you are always instagram-ready. Be sure to put some of these items on your registry or pick them up yourself before heading off on your honeymoon!
Here are our top 5 recommended honeymoon products:
1. Mr. and Mrs. Bridal Luggage Tags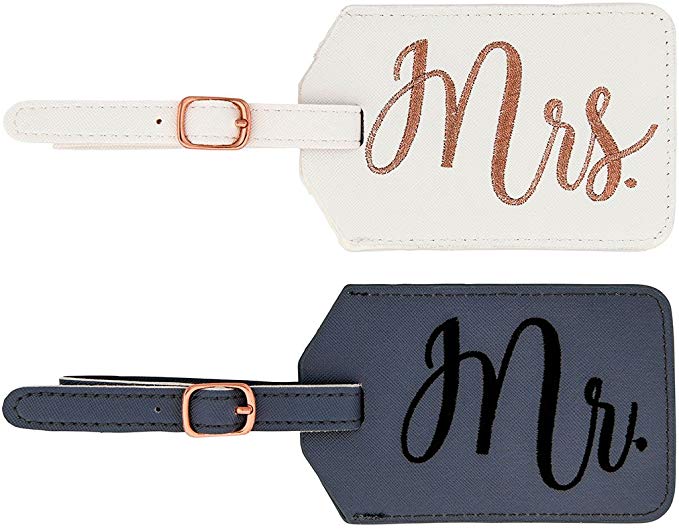 Keep your luggage safe and identified with these Mrs. and Mr. bag tags. While these make for a great honeymoon addition, these can stay useful long after the honeymoon.
2. Just Married Floppy Sun Hat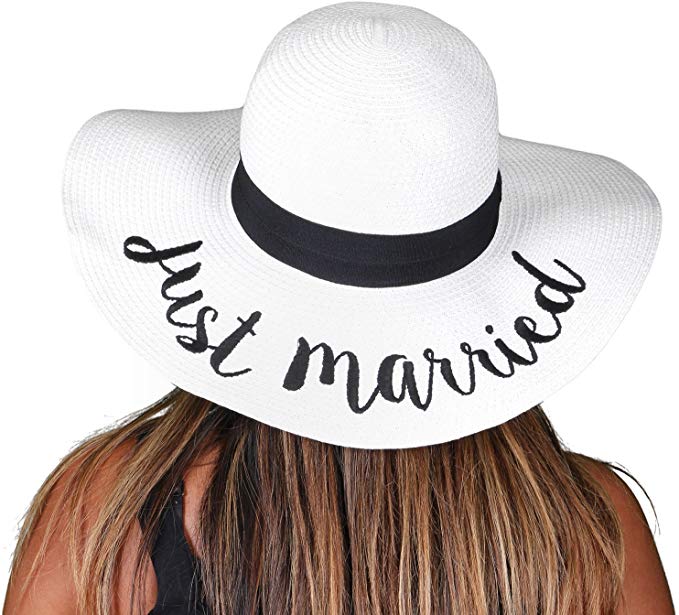 If you're heading somewhere tropical for your honeymoon, a floppy Just Married hat will be useful and fun. Let everyone know you're on your honeymoon and be sure to share some pictures!
3. Mr. and Mrs. Passport Holders
Another Mr & Mrs themed gift, these passport holders make a perfect addition if your honeymoon destination is international. A nice set of passport holders will last for years to come and always remind you of the first trip you took as husband and wife.
4. Mr & Mrs Tumbler Set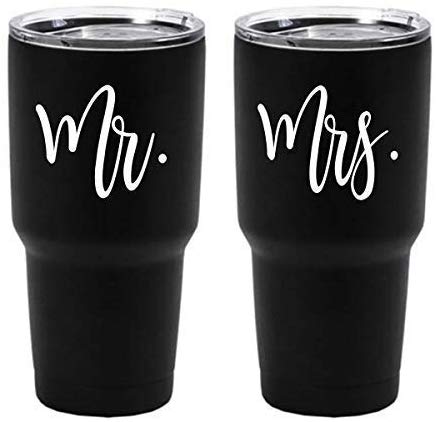 No surprise that another Mr and Mrs themed item made the list. Imagine yourself sitting poolside with an ice old drink in your matching tumblers. Bring these tumblers home after your honeymoon to always be reminded of your perfect trip.
5. Honeymoonin' T-Shirt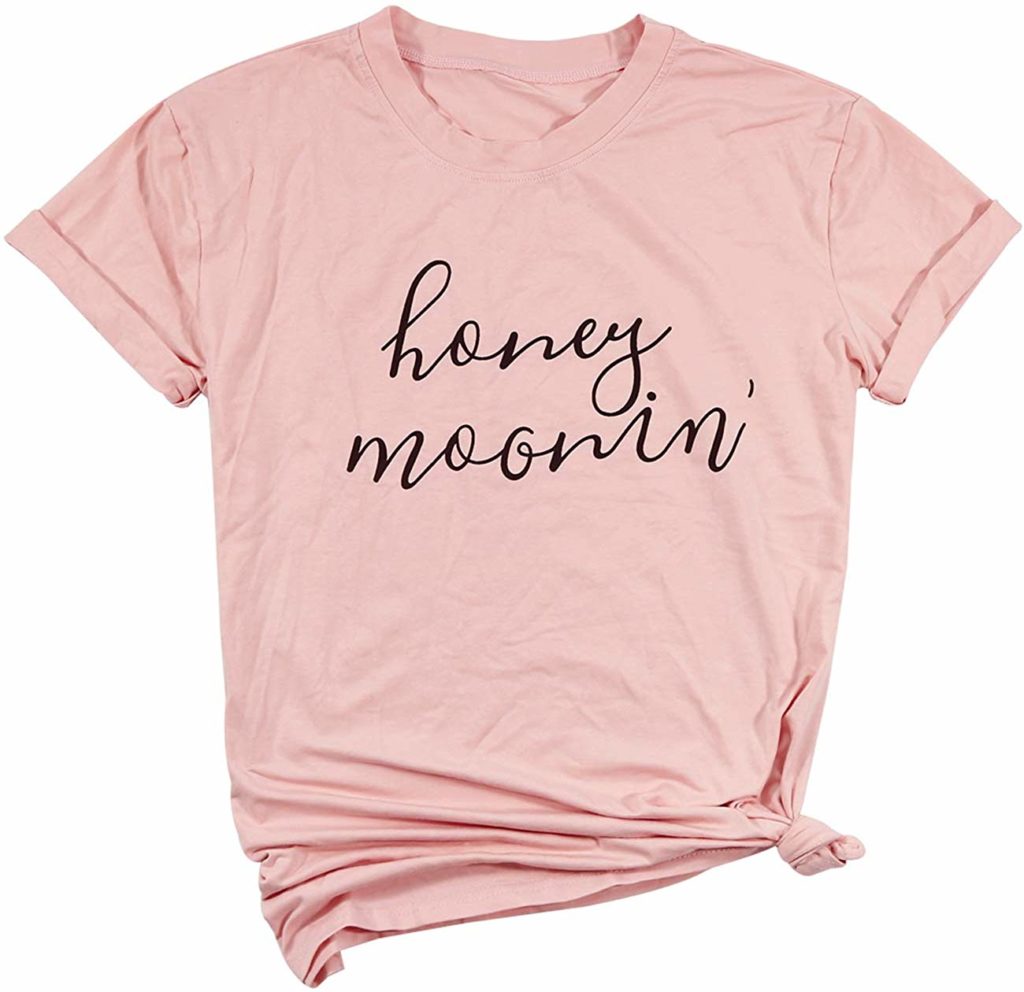 If you're not wearing a honeymoonin' shirt, are you even on your honeymoon. Show off your special trip with a stylish t-shirt.