Whether you have an early-winter wedding or you had it earlier in the summer and you postponed the honeymoon, there are plenty of beautiful places with good weather to see in December.
Whether you go to an exotic island, a safari in Africa or some sightseeing in Europe, there are plenty of amazing places that you can explore. Now let's have a look at some of the best honeymoon destinations to visit in December:
---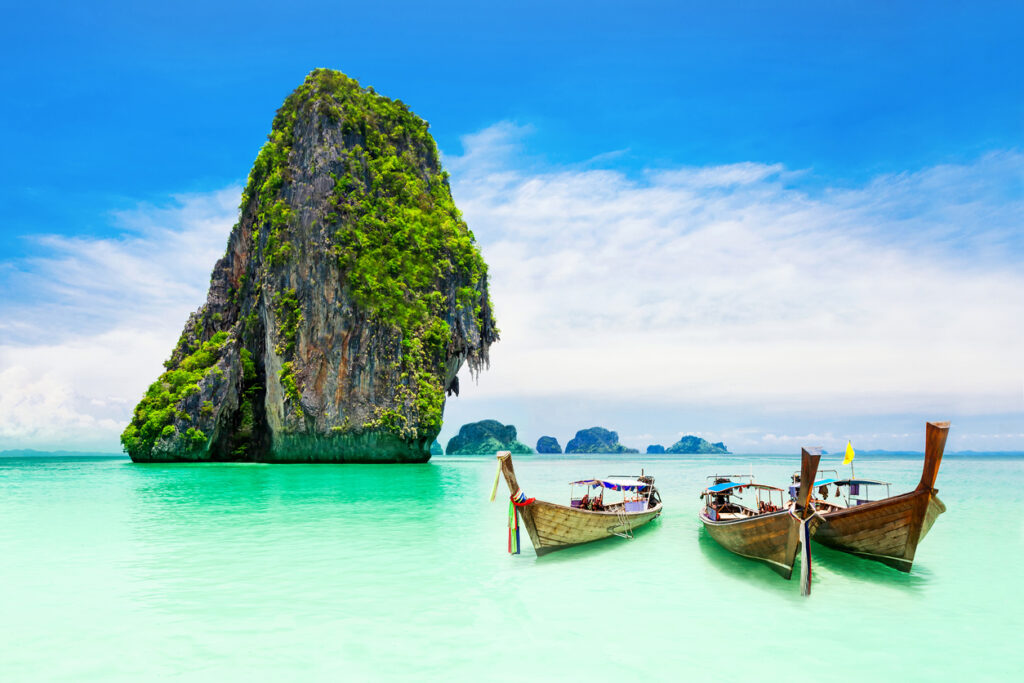 Thailand is popular for its incredible beauties and historical riches, but also for the friendly people and fascinating culture. Therefore, it is commonly referred to as the "Land of Smiles". Here you can see the colorful markets and the busy streets of Bangkok, or ride an elephant in the Khao Sok National Park. But there are also plenty of islands with great beaches and exotic sceneries.
The foods here and the culture are nothing compared to Europe or the United States, so you will be fascinated by them. Phuket is a popular destination, but so are other areas that have warm and dry weather during this time of the year. The jungles will be looking lush and beautiful since the monsoon season is over.
---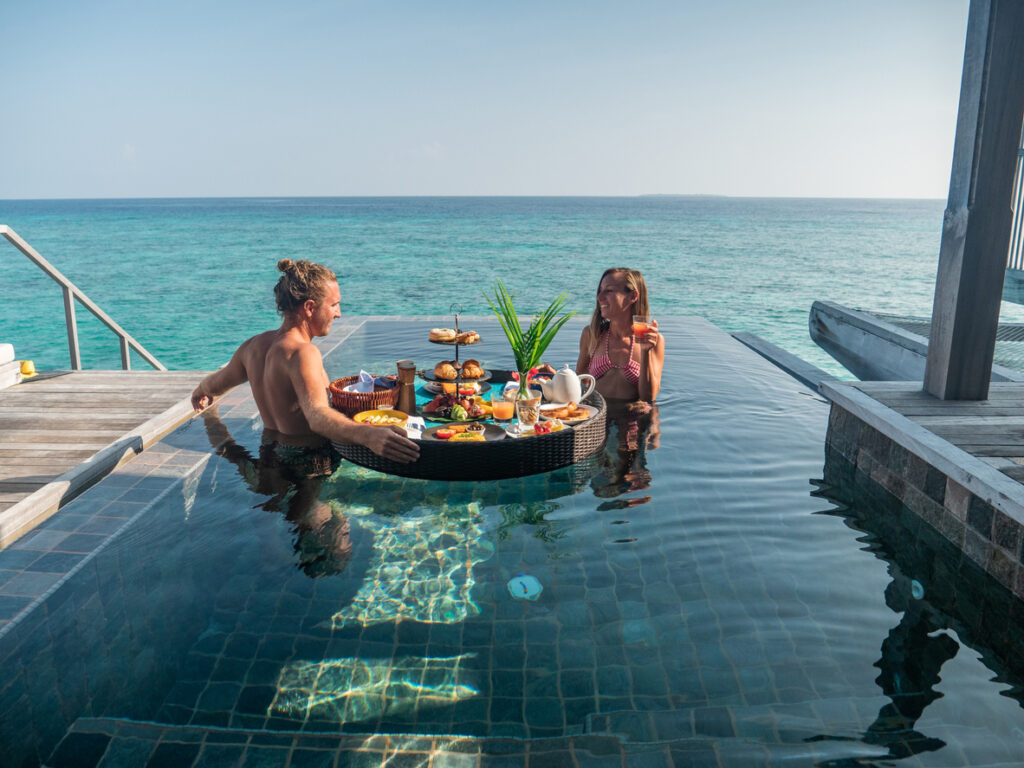 Most people associate the name of this country with an exotic paradise, and they are perfectly right. Some people consider that you can find the best beaches in the world here, and by combining this with the luxurious resorts dedicated to couples, you get the perfect honeymoon destination.
Besides laying in the sun you can also explore the underwater world through scuba diving and snorkeling, staying in an overwater bungalow, or just relax in a hammock between two palm trees and sip on a cocktail. The weather in December is just right – warm and sunny with low chances of rain. The waters are at their clearest, and in some parts of the country, you can even dive with manta rays and whale sharks.
---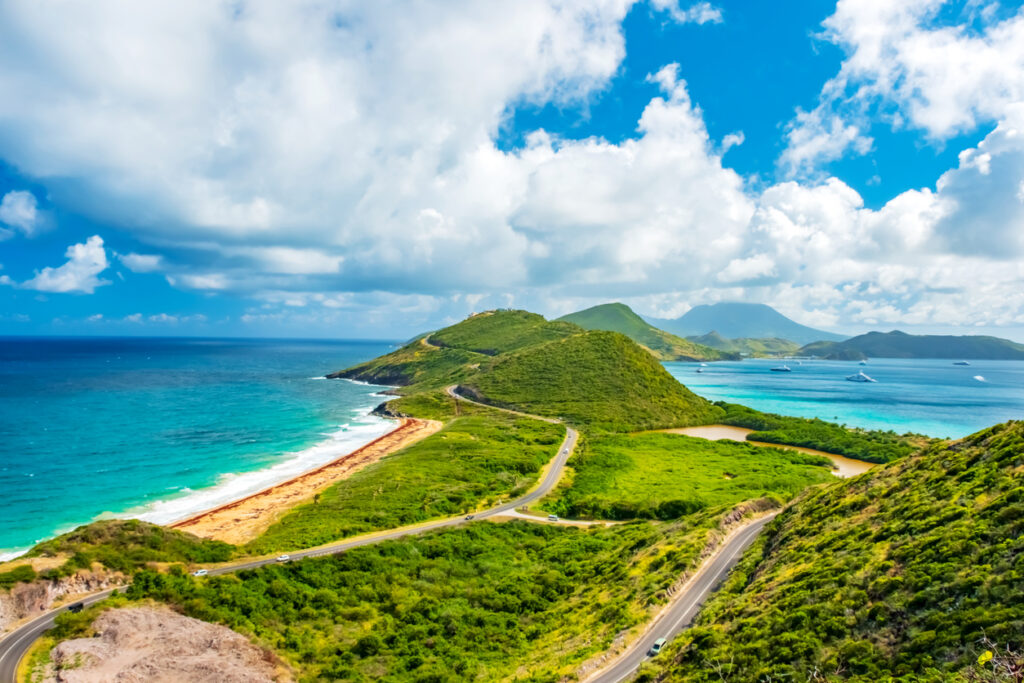 You might have never even heard of St. Kitts and Nevis before, but that's a good thing. It means that other people didn't hear about it either, so there will be fewer crowds compared to the popular destinations. This is a splendid island in the Caribbean and it still has plenty of unexplored pristine beaches and jungles.
The weather here in December is dry and warm, making it perfect for laying on the beach, diving or exploring the wilderness. During this month you can also experience the incredible annual carnival of the country called Sugar Mas.
---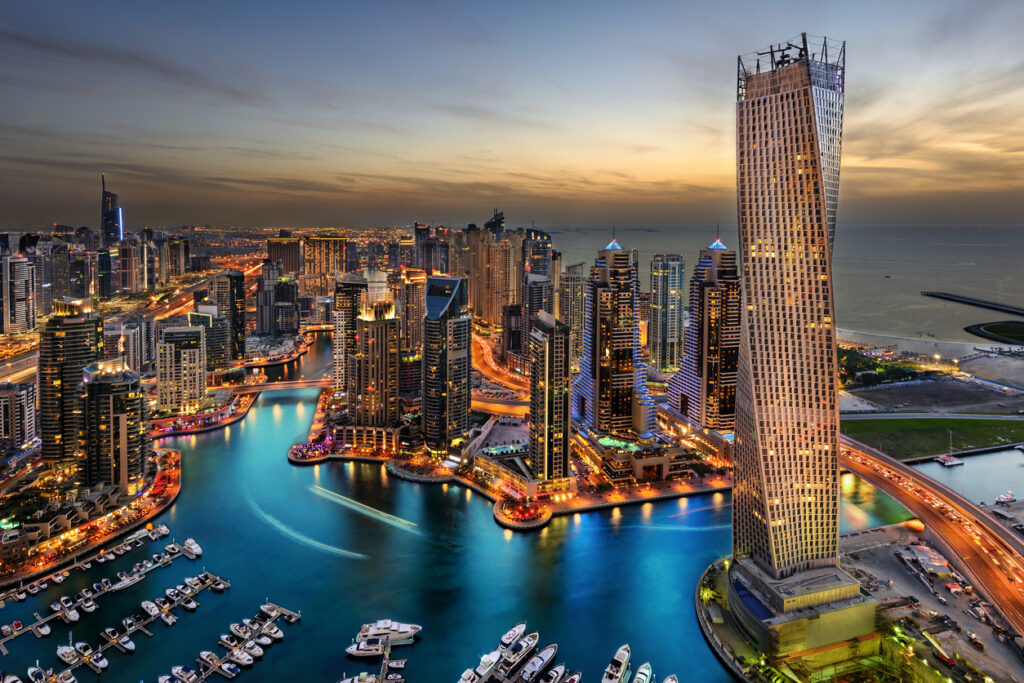 If you want to see one of the richest and luxurious places on Earth, then you need to go to Dubai. Here you can admire the tallest building in the world (the Burj Khalifa), or shop through incredible malls. But there are also plenty of amazing water parks, beaches or camel riding experiences.
While the temperatures are super hot here during the summer and most parts of the year, in December they are just right (around 20 degrees Celsius). Compared to the months of January and February, there are also less rains. So you can lay on the beach and get a tan, but also wander through the city and surroundings. The flight from here to the Maldives is just 4 hours, so you can combine the two destinations into an unforgettable honeymoon in December.
---
5. Canada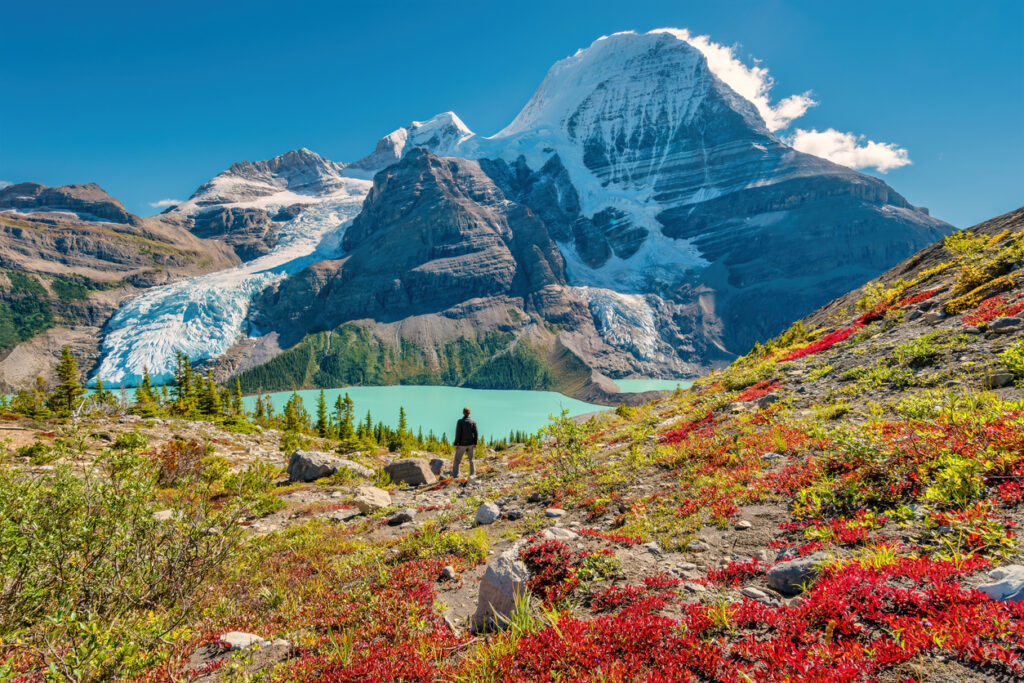 Not everyone wants to go to hot places and lay in the sun all day long, and some people would rather explore mountains or cities. Canada offers both incredible cities to visit and mountain landscapes with unique wild life.
The British Columbia has plenty of lakes, mountains and forests to explore, and the city of Vancouver has lots of attractions to see. Not to mention that you can also go skiing, and the weather is not as cold as it will be in the months to come.
---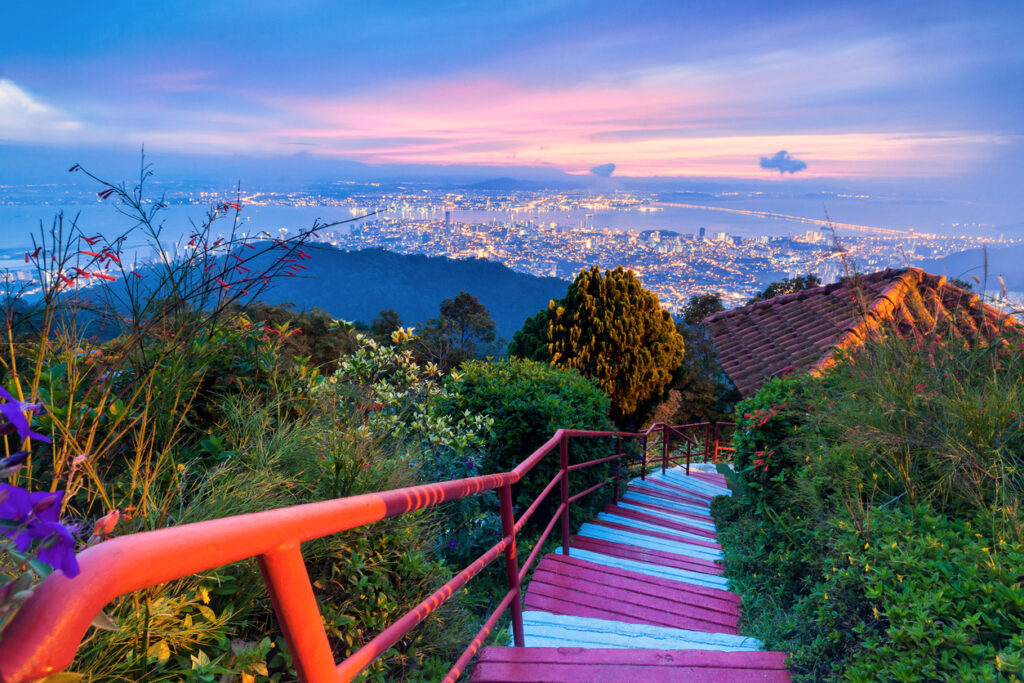 This country has plenty of beautiful experiences to offer, and it's sometimes overlooked by tourists. It includes beautiful beaches, rich rainforests, gorgeous beaches, and an incredible culture to be discovered.
The capital is Kuala Lumpur and you have plenty of interesting places to visit here. The western part of the country is witnessing the dry season after the heavy monsoons, so nature will be green and lush. Make sure to also see the beautiful island of Langkawi, and from there you can easily travel to Thailand as well.
---
7. Vienna, Austria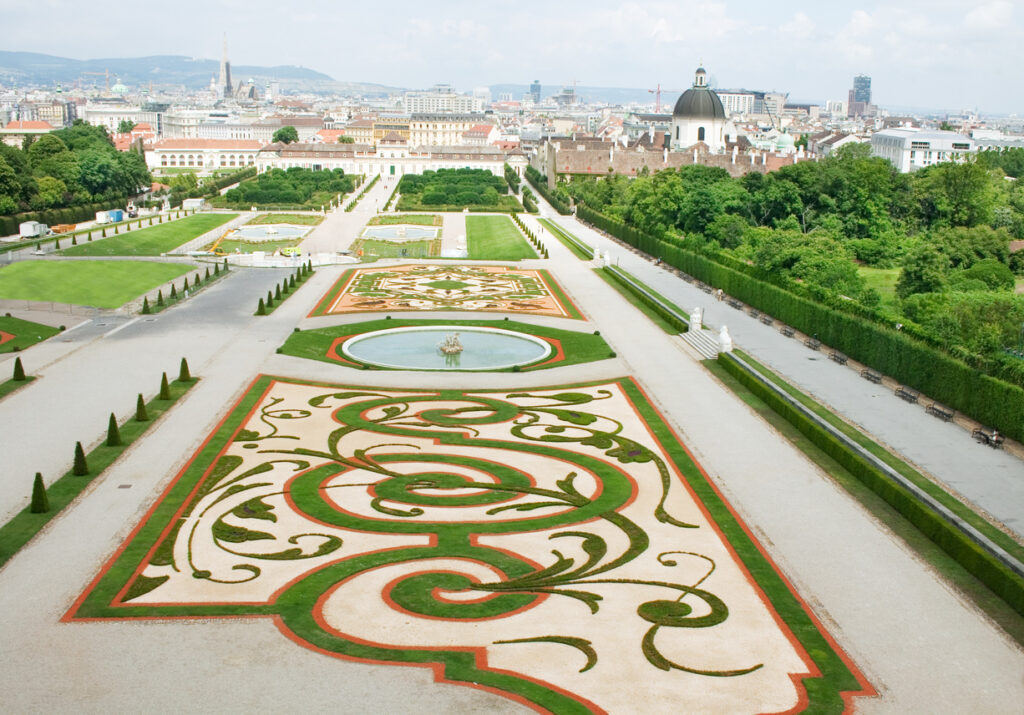 Some people want to escape the cold winter and go to a warm and exotic place for Christmas, while others want to feel the true spirit of this holiday, with snow, freezing temperatures and hot mulled wine.
The city of Vienna is beautiful anytime of the year, but it's even more special in December thanks to the multiple Christmas markets. Here you can truly feel the Christmas spirit and enjoy some delicious treats. The city has some amazing streets and historic landmarks, so make sure to dress well in order to explore the city by foot.
---
8. Oman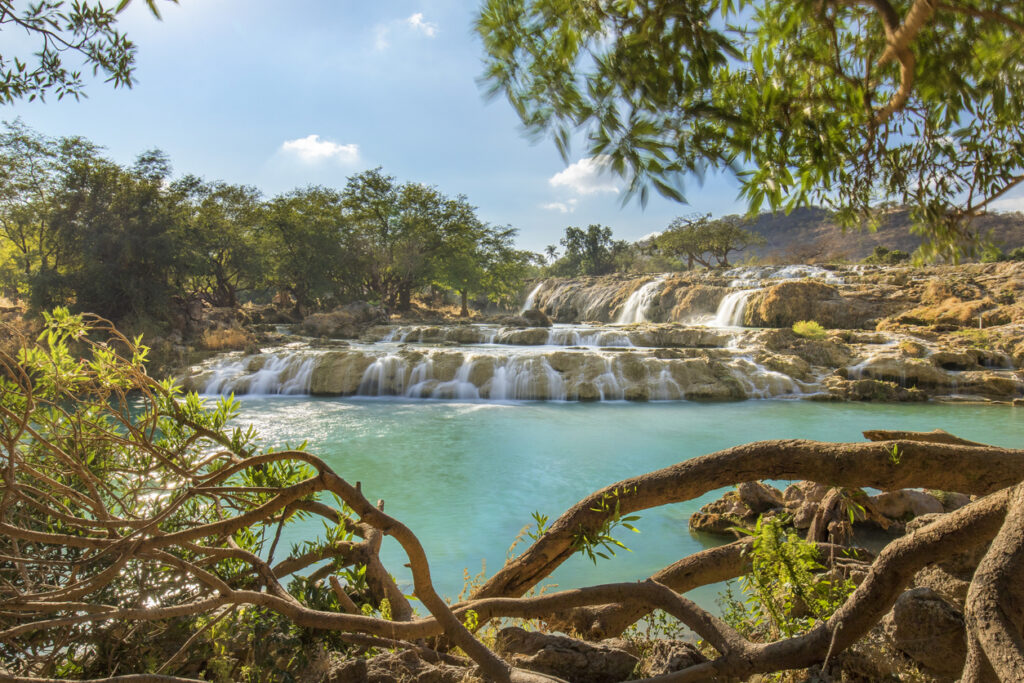 This country offers a complete experience for a honeymoon in December, having exotic beaches, luxurious resorts, great weather and a unique culture to be discovered. An interesting experience is to spend the night in a Bedouin camp, under a sky full of stars.
The weather here in December will be nice and warm; warm enough to camp in the dunes but not as hot as the summer weather. There will also be less visitors now compared to other months of the year.
---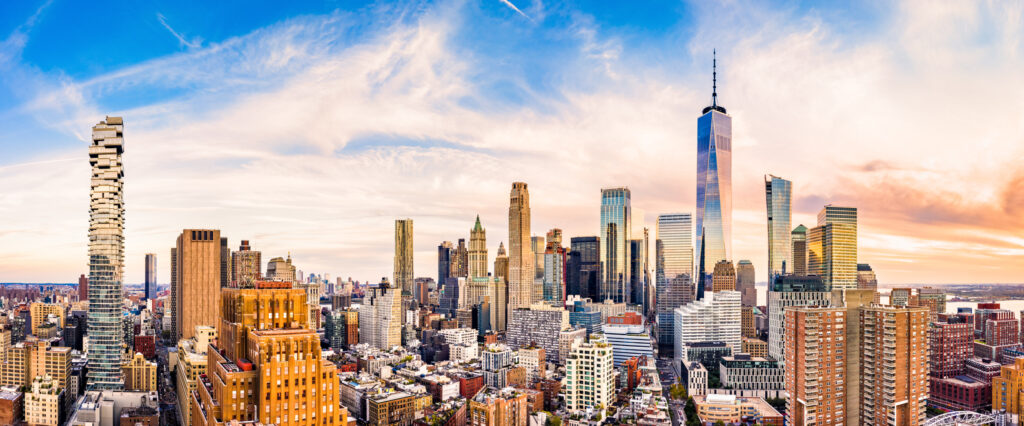 The city that never sleeps can be visited any time of the year, and will offer an unforgettable experience. But it's even more interesting in December thanks to the stunning decorations and the famous Christmas tree from the Rockefeller Center.
You will be amazed by the skyscrapers, museums, restaurants and night life. Just make sure to dress properly as the weather is cold here in December, and there will probably also be some snow.
Here were some of the best destinations for a honeymoon in December. If you decide to try one of them, make sure to tell us everything about your experience in the comments area below.