So, you've planned the perfect honeymoon in your dream destination and now you're beginning your honeymoon packing checklist. We know that some of the most important things for you to pack on a tropical honeymoon are honeymoon bathing suits. They need to stand out, match your style, and compliment your beautiful body.
If you're looking for the perfect honeymoon bathing suits to bring on your beach vacation, you need to settle on the right style that is high quality and will make you feel like a goddess. These bathing suits must last you for years to come. When packing for your honeymoon, we know how overwhelming it can be to sift through all of your previous bathing suits to find those that will make you feel both comfortable and beautiful.
We have compiled a list of honeymoon bathing suits that will make you feel amazing during your honeymoon. There is a perfect bathing suit style for everyone and every activity. Check out 5 of the best honeymoon bathing suit styles for the bride.
5 Best Honeymoon Bathing Suit Styles
Triangle Bikini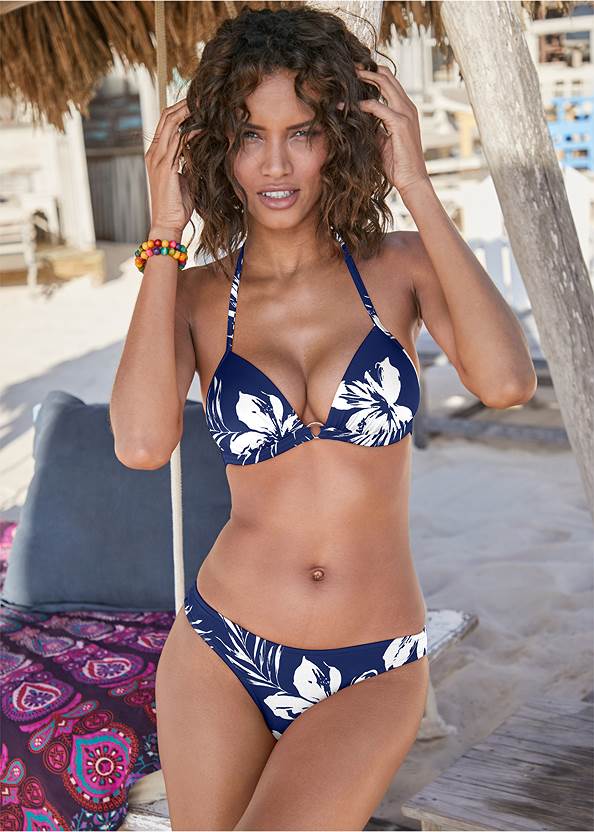 For any beach or pool situated honeymoon, there is nothing better than a classic and timeliness triangle bikini style. Even if you are unable to recognize the name of them, it is likely that you have seen the style before. Triangle bikinis get their name from the triangle shape.
There are many different triangle bikinis out there. Some will have neck and back ties, while others will have clasps. A triangle bikini is excellent for any activity from hiking to jet skiing, to swimming in the beautiful waves.
If you're looking for a bikini that will stay in place, this is the one.
---
Bandeau Bikini
Another amazing bikini for brides on their honeymoon is the stunning bandeau bikini. If you have never heard of this type of bikini before, it is an absolute game-changer. Bandeau bikinis are very well known because of their unique top.
They are fun, flirty, and absolutely delightful. They complement any body type to make you look like the most beautiful bride on the beach. A bandeau bikini is also a wonderful tool when you're trying to get a nice tan.
Arrive home with a perfect tan without the tan lines when you say goodbye to normal bikinis and go strapless.
---
Shoulder Bikini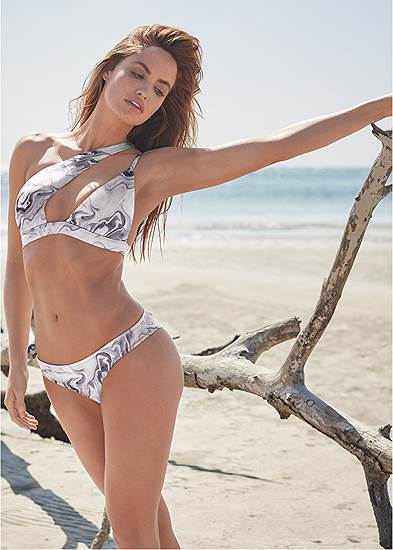 Are you looking for something more unique and stunning? If so, look no further than the excellent shoulder bikini. It is a very distinct style in which there is a strip covering the bust, much like a bandeau.
However, there is a strap that goes over one shoulder. It only has one strap, so it won't provide a lot of support. However, it is more secure than a bandeau bikini.
A shoulder bikini is a great way to stay looking fabulous.
---
Rope Bikini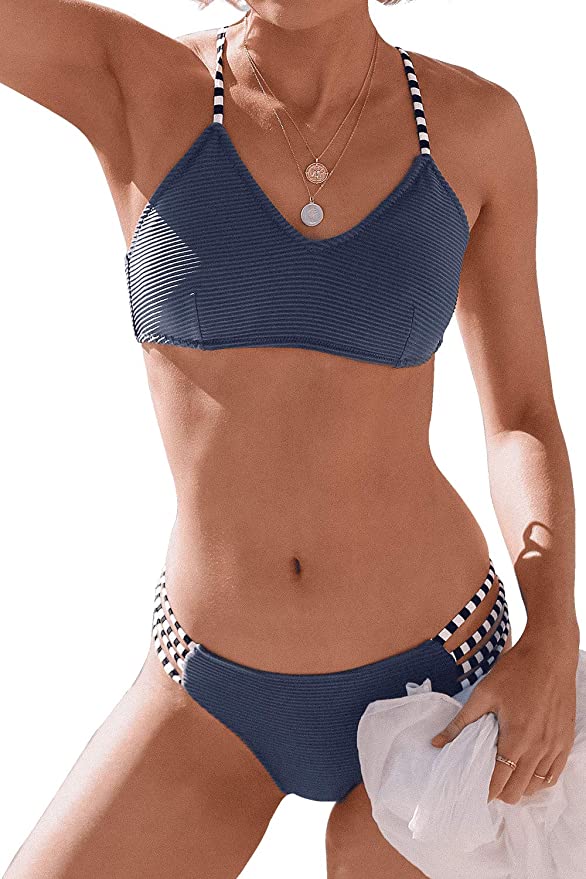 Are you looking for a fixed triangle top bikini but with something a little extra? If so, a rope bikini is what you're looking for. A rope bikini is a huge upgrade from a normal triangle bikini.
It also adds something more unique and timeless to your honeymoon days. Better yet, with straps that connect over your shoulders, you can feel comfortable that your top won't be going anywhere. You can't go past this timeless look.
---
One-Piece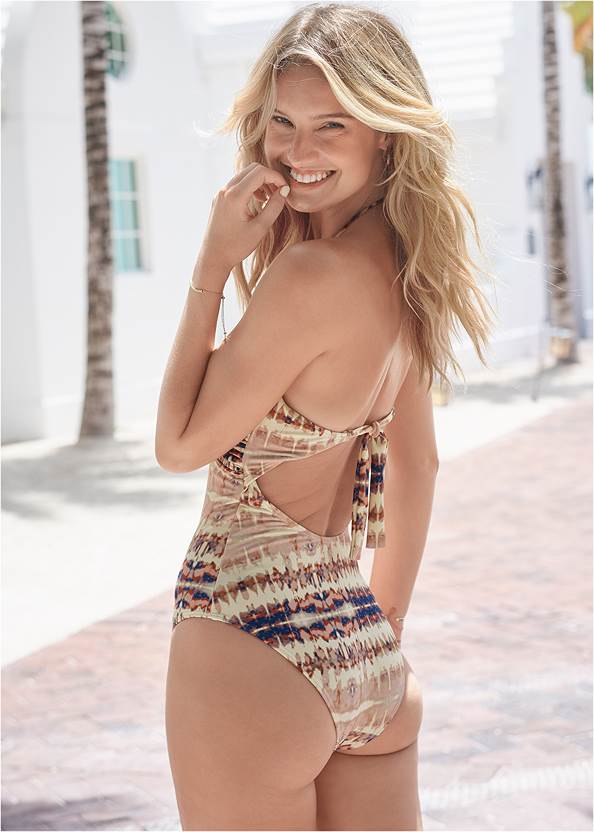 If you'd prefer to be more covered up on your honeymoon, a one-piece is a great option. While some think a one-piece can't be sexy, we disagree. One-piece bathing suits are shapely, timeless, and very classy.
With a one-piece suit, you can enjoy a feminine, soft look that hugs your body in all of the right places. Not only is it sexy, but it is also perfect for many different beach activities.
---
The Bottom Line
Now that we have taken a good look at our top five stunning picks for the best bridal bikinis, you will know what to buy for your honeymoon. Picking the right honeymoon bathing suits can do a lot for your confidence and happiness while on your honeymoon. We know how tough it can be to find the perfect bridal bikini style for your honeymoon, especially in a hurry.
That is why we put this list together to ensure that you can wear the most beautiful, breezy, and beautiful swimwear on your honeymoon. We want to ensure that you have effortless, timeless, and simply gorgeous honeymoon clothing to make you feel as beautiful as you really are. Alternatively, check out our top clothing-optional honeymoon destinations and ditch the bathing suit.