August is probably the most loved and appreciated month of the year for people in most parts of the world. Not only the weather is warm and sunny, but most employees also take their vacation during this month. And least but not last, this is the perfect time of the year to have a wedding and a honeymoon. The lovely weather will allow for plenty of amazing pictures, while most of the people you invite over will be able to come since they have more free time during this period of the year.
After all of the ceremonies and parties are over and you had to deal with family and hundreds of guests, now it's time to relax and give all your time and attention to your spouse. There are plenty of amazing places you can go for your honeymoon in August, including tropical paradises with resorts aimed at couples.
Now let's have a look at some of the best honeymoon destinations to visit in August:
---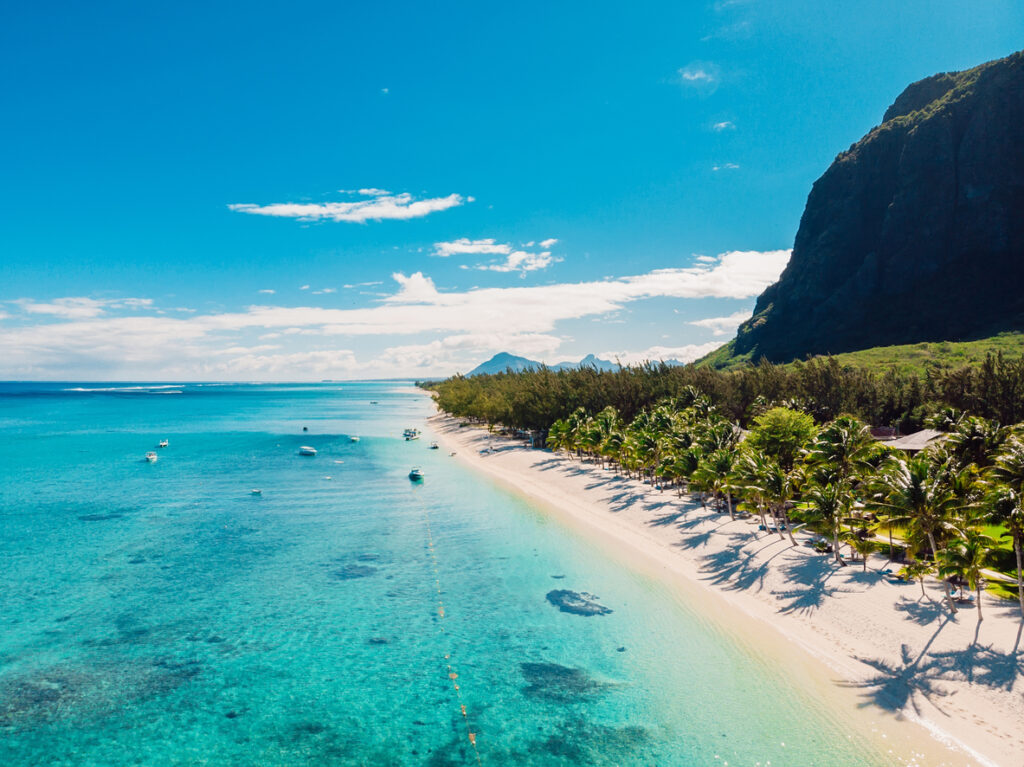 This is an island nation located somewhere in the Indian Ocean, about 2,000 kilometers away from the southeast coast of Africa. It includes multiple islands, and it's a popular touristic destination, known for its amazing beaches and crystal clear waters.
But there are plenty of other activities you can do here besides just laying on the beach and sipping on a cocktail. You can go hiking, you can take cultural tours, go diving or snorkeling and much more.
It's actually wintertime in Mauritius in August, but don't worry because this is not the winter you are used to back home. The weather will still be warm enough to lay in the sun and get a tan, or to go swimming. The average temperature is around 20 degrees Celsius (68 degrees Fahrenheit), which means that it's not too hot, but it's definitely not cold either. This is also the perfect weather for hiking and exploring the wilderness.
While in other parts of the world it's peak season right now, in Mauritius it's the low season, meaning that the island will be a bit quieter so you can enjoy some private moments with your loved one. During this time of the year you might also spot the humpback whale and the sperm whale, which are some incredible creatures.
---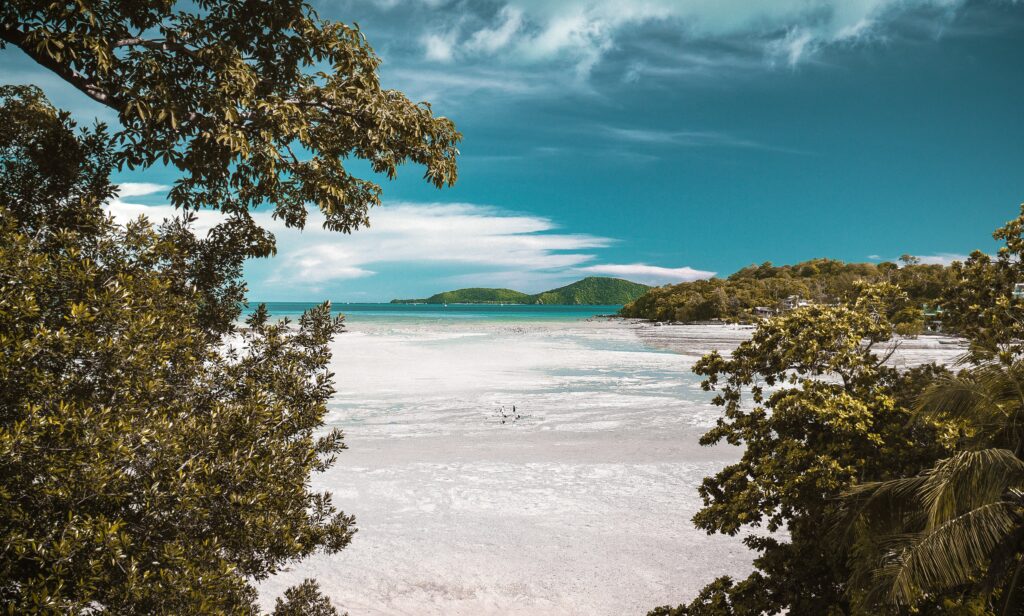 Tahiti is a great destination for a honeymoon in August. This is yet another incredible and exotic paradise, that will amaze you with its sceneries that you won't find anywhere else. The island is located in the central part of the Pacific Ocean, and it's a part of the Society Islands in French Polynesia. The fact that it's located in the middle of the ocean with no continent in sight for thousands of miles, gives it a more secluded feeling.
It's also the most populated island of French Polynesia, but don't worry because it doesn't even compare to the population of a large city in the US. Officially, it has around 190,000 residents.
It's the dry season here in August, and the weather will be warm and sunny, with no clouds or rain in sight. The mara'amu winds will also make the heat more bearable, and it's the right time of the year to spot humpback whales in their natural habitat.
---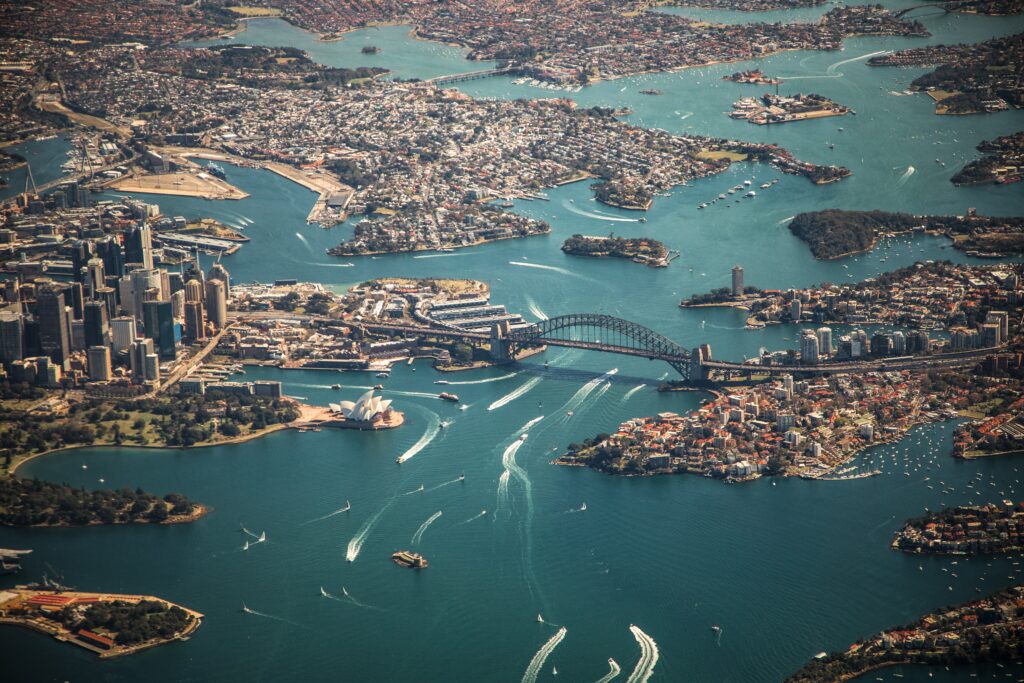 This country is huge and has plenty of things to see and experiences to try. While here you can go sailing on a yacht on the Whitsunday Islands, ride a luxury train across the continent, see the incredible Pinnacles Desert, take a foodie road trip around Tasmania, visit the city of Sydney, cruise the Kimberley, ride roller coasters and water slides on the Gold Coast, dine under the stars at Uluru, dive with great white sharks in Port Lincoln, watch turtles hatch in Queensland, drive the Great Ocean Road and much more.
The weather is quite nice during this month, with very few rains and mild temperatures that are not too hot. Just make sure to get informed about the weather in the area you plan on going to, as each region has its own microclimate.
---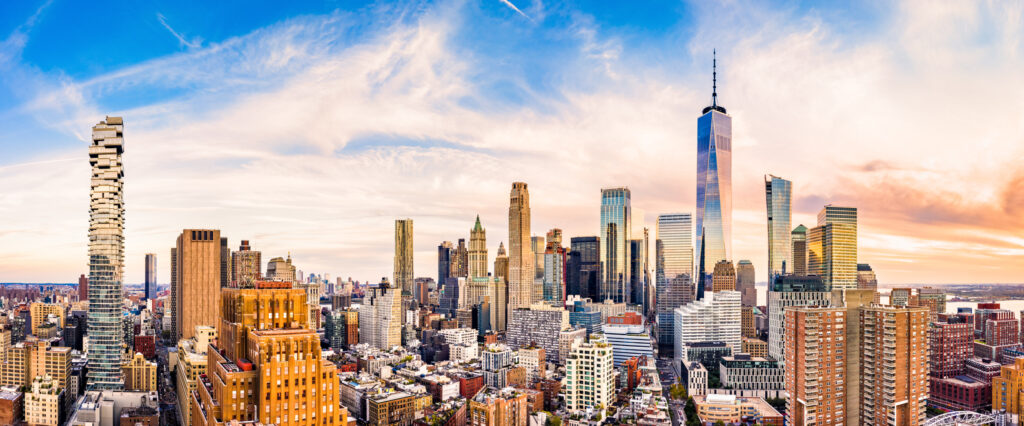 In case you are living in the United States and don't want to travel too far for your honeymoon, you can just go to "the city that never sleeps". But this is also an amazing destination for those that are not living in the country and want to get a taste of the American dream.
You will be able to view stunning architecture and skyscrapers, spend hours in malls and iconic shops, or experience the incredible and varied cuisine and the buzzing nightlife. The Empire State Building, Central Park and Broadway are some of the must-see locations.
The weather in August will be warm and sunny, perfect for wandering through the streets and parks of this incredible city. There are also plenty of outdoor concerts and festivals during this time of the year, and Central Park looks green and gorgeous.
---
---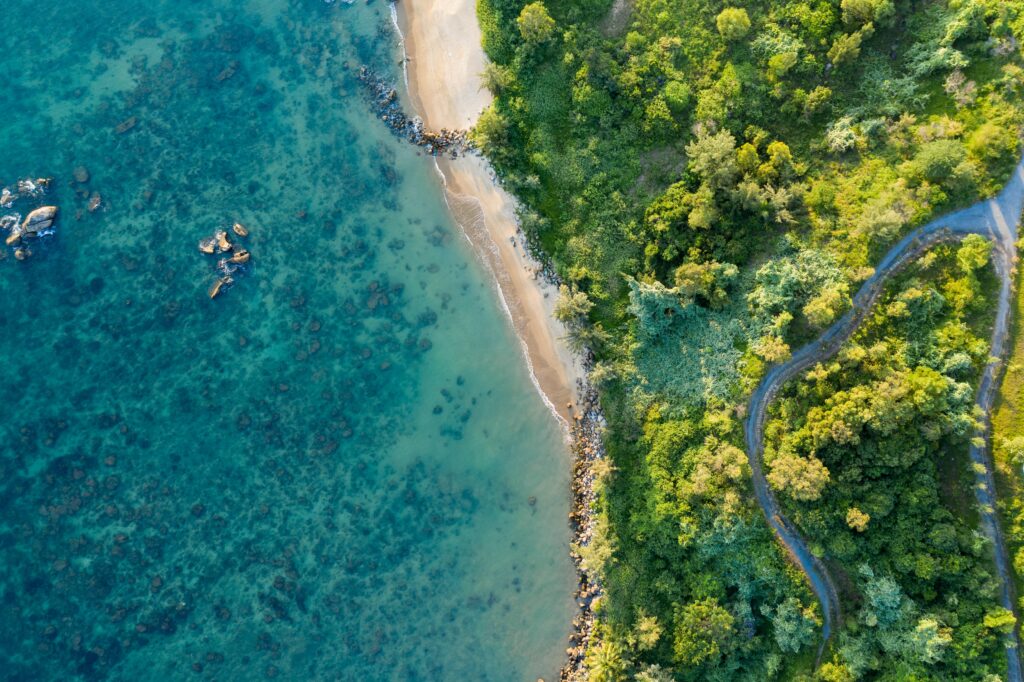 This country is packed with diversity and will offer you some incredible moments together with your loved one. It includes tropical islands, limestone karsts, beautiful cities, and splendid landscapes.
While the northern and southern parts of the country will have rainy periods in August, Central Vietnam will be dry and sunny. Hoi An is a wonderful city that you need to visit, as well as the beach of Ninh Van Bay.
---
6. Kenya
If you're more of an adventurous type and you want a different kind of experience than an exotic island, Kenya might be a great choice for a honeymoon in August. Here you can take unforgettable safari trips and witness life in the African savannah as you can only see it on TV.
The weather here in August is warm and dry (since it's the dry season) and wild animals are easier to spot since they are not sheltering from the rain. During this time of the year, you can also experience the Great Migration, when more than 1 million wildebeest are traveling to Tanzania.