The month of June is one of the most popular ones for weddings, and most couples like a warm day full of sun for those amazing memories and photos. And soon right after the wedding, most couples go on a honeymoon as well.
This month can be a good choice in regards to prices, because it's not peak season yet (July and August). Whether you choose an exotic island with idyllic beaches or a more adventurous trip in Africa, there are plenty of options to choose from.
So now let's discuss the best honeymoon destinations to visit in June: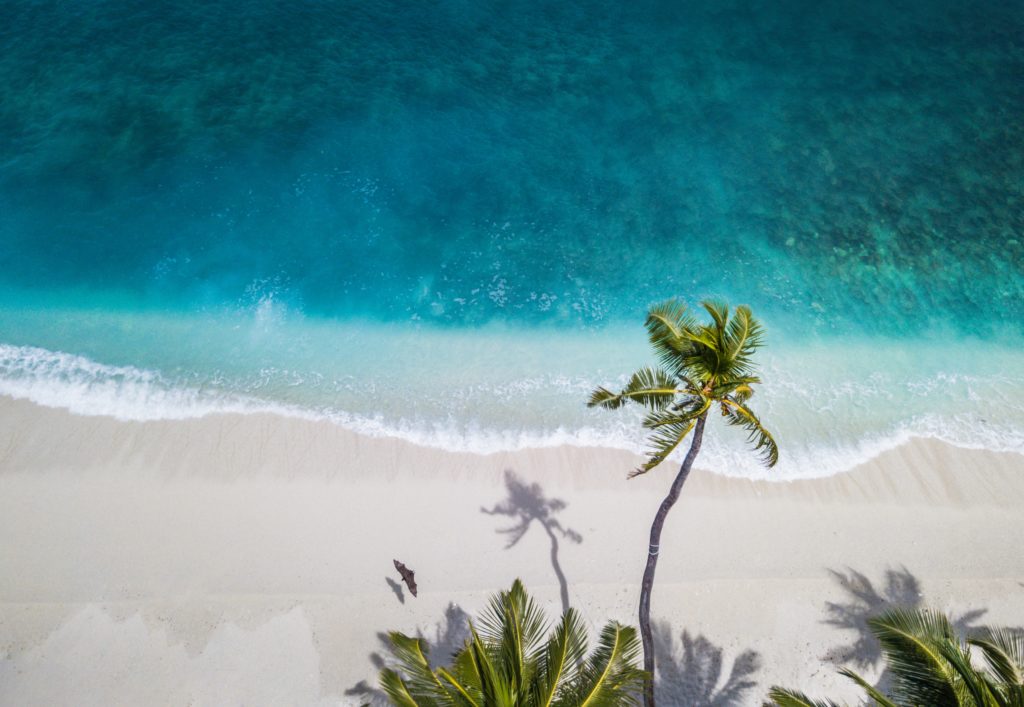 Even though this is a tiny island with just around 14,000 residents, it offers some amazing resorts, beaches, clear waters and wonderful palm trees. Thanks to the small size and lower number of tourists compared to other places, you will get a more secluded feeling, which is great for a honeymoon.
The food scene is very vibrant here, the place offering plenty of fine dining locations. There are fewer crowds than other times of the year, and it's officially the rain season in June. But luckily, Anguilla receives less rain than other places in the Caribbean.
Snorkeling and diving are popular activities, because of the calm waters. There are also plenty of cruises, tours and day trips that you can take and admire the nearby attractions. Overall, this is a great honeymoon destination in the Caribbean for the month of June.
---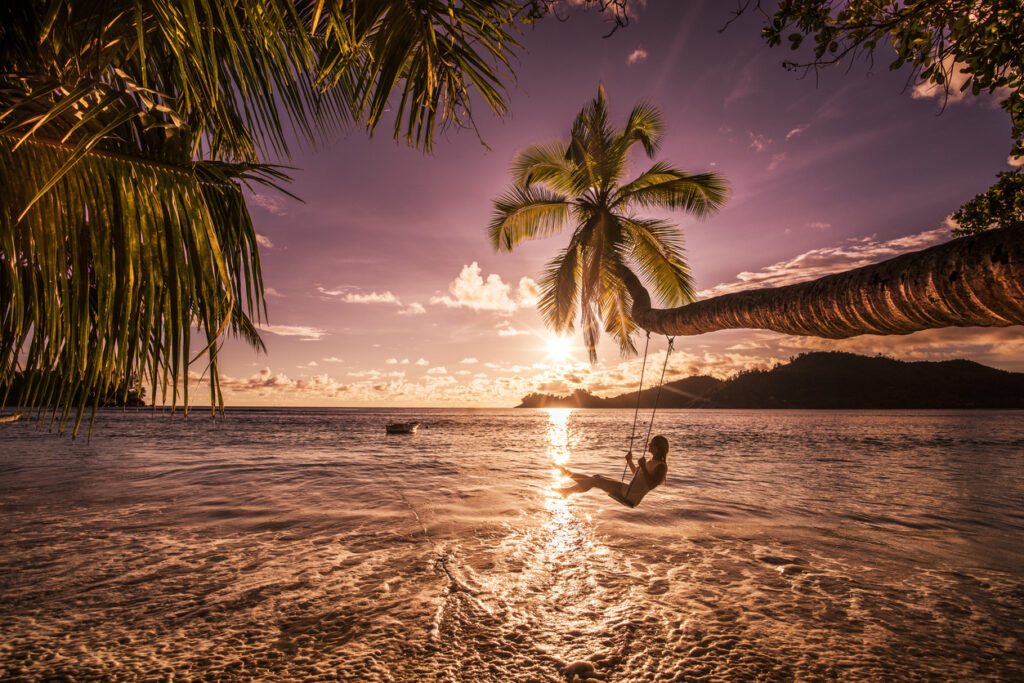 Yet another stunning destination, this country is composed out of 115 islands. It is also the smallest country by population on the continent of Africa, with just 90,000 residents. It is a dream June honeymoon destination with some amazing beaches with clear waters.
There are also plenty of activities to do around here and an incredible underwater wildlife to be discovered. You can go on exploration trips on the untouched islands, or just lay and relax on the populated ones with all the needed amenities.
In June it's the dry season here, so the days are a bit cooler and drier than the wet season. This month is also a great time for hiking activities and birdwatching.
---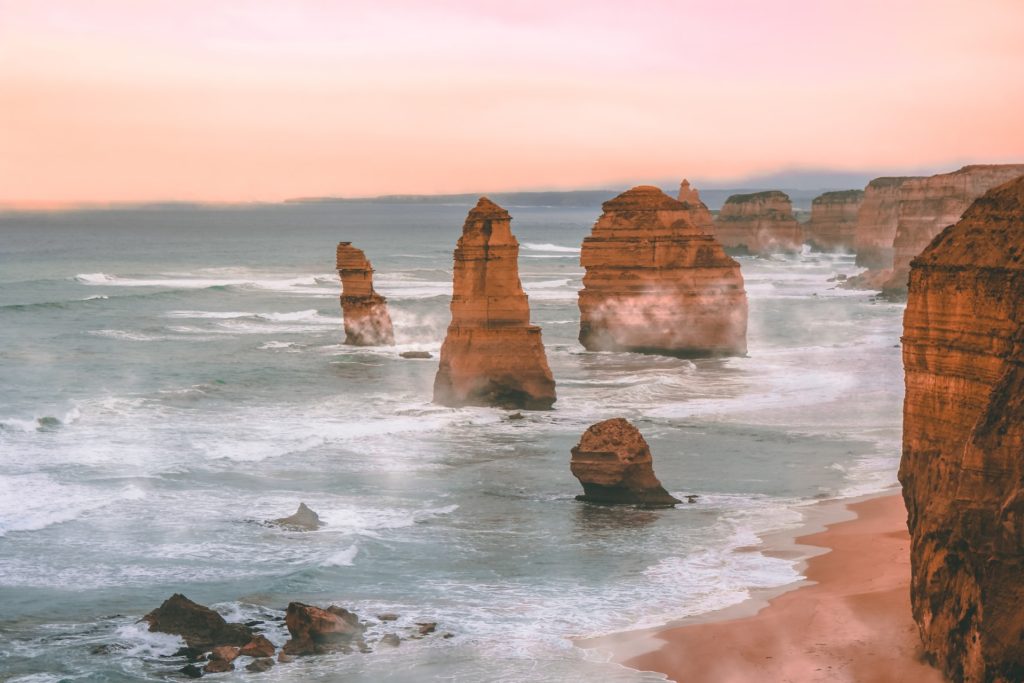 This is an amazing country that you can visit any time of the year and still have plenty of things to see. The Western Australia can make a great choice in the month of June, with the wonderful Perth city or the Ningaloo Reef.
The latter has a magical marine life that you can admire through snorkeling and diving. You will get to see turtles, tropical fish, manta rays and many more other incredible creatures of the sea.
It's winter in Australia in June, but don't worry because there is no snow or cold around here. The temperatures will be just right for going on trips and hikes. And if you decide to go diving, you might even get to witness the incredible whale sharks, as they arrive here until July. While in this beautiful country, definitely make sure to visit Sydney and Melbourne as well.
---
This is the largest island of the Society Islands in French Polynesia and it's located in the central part of the Pacific Ocean. The views are breath-taking and this is the place where the first overwater bungalows were ever built.
So you can jump straight into the water when you wake up, or just admire a splendid sunset in the ocean and then go straight to bed. One of the popular locations here is Bora Bora, but there are many others that are just as beautiful.
It's the dry season here in June, so the weather will be warm and with no clouds or rain. There are also some winds in this time, which makes the temperatures more pleasant than during the wet season. Not to mention that the prices are also better than the peak months of July and August.
---
5. Zanzibar
When hearing this name, most people are thinking of white sandy beaches and crystal clear waters, and they are absolutely right. This place truly is a tropical paradise like no other. This is a region in Tanzania (Africa), so you can either make this your June honeymoon or combine it with a thrilling safari experience somewhere nearby.
June is the beginning of the dry season after a long wet season with plenty of rain. So the sky will be clear and there will plenty of sun. The waters are now calm, meaning that you can go diving or snorkeling and admire the underwater world. The weather also makes it great for a safari or other outdoor experiences. 
---
6. Tanzania
And speaking of safari, if you make it to Zanzibar you definitely have to see some other parts of Tanzania as well. Here you can go on an unforgettable safari experience and witness the Great Migration where close to one million wildebeests are traveling to Kenya.
In the Ngorongoro Crater you will be able to witness lions in their natural habitat, as well as plenty of other interesting creatures. June is the beginning of the dry season after a long period of rain falls. So the views will be stunning thanks to the lush and green nature. The weather now is just fine for outdoor adventures and incredible trips.
---
7. Botswana
Another beautiful destination in Africa is Botswana, where you can also experience the wilderness filled with elephants, felines, hyenas and more than 500 species of birds in the Chobe National Park.
This is a great honeymoon destination for those interested in outdoor adventures rather than just laying down on a beach all day long. It's winter in Botswana in June, but don't worry because you will never see snow or freezing temperatures around here. The weather is just fine for outdoor fun.
The colors are shifting from green to brown, while the floodwaters are filling the streams and lagoons. So this is the perfect time to admire incredible wildlife scenes just like you usually see on Animal Planet.
---