September is considered one of the best months of the year for having a wedding and then for going on a honeymoon. The weather in most countries is great for outdoor wedding photoshoots; it's sunny, not too hot but definitely not cold either. Plus, the school holidays are over and most families with noisy children have already left the touristic destinations.
Whether you go to an exotic island, a safari in Africa or some sightseeing in Europe, there are plenty of amazing places that you can see. Now let's have a look at some of the best honeymoon destinations to visit in September:
---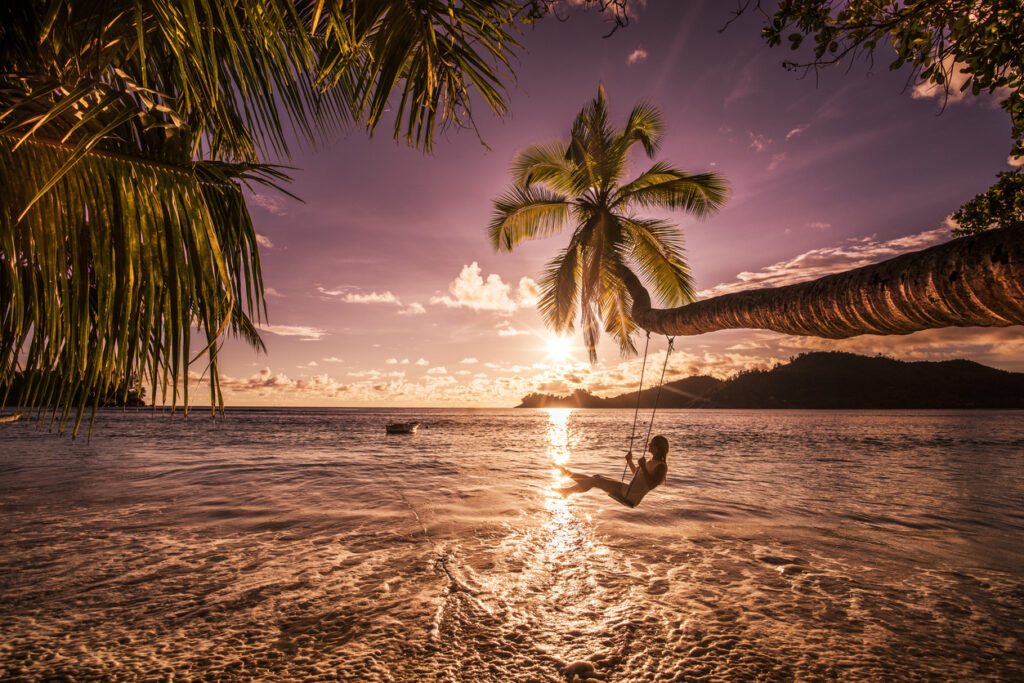 This is a unique collection of islands and the only granite-formed oceanic islands in the world. The views are splendid and they include plenty of idyllic beaches with white sand and crystal clear waters.
Here you can lay on the beach and get a tan, experience water sports and activities, go scuba diving, taste the local cuisine or enjoy the vibrant nightlife. It also includes plenty of resorts and secluded beaches which are perfect for freshly married couples.
It's the dry season here in September, making the weather warm and dry. This is the nesting season for many species of birds, and you will be able to admire them in the wild. But during this time of the year, you can also view the incredible whale sharks off the coastline of Mahe. The weather is not too hot, but definitely not cold, so you can spend days exploring the nature or just relaxing on the beach.
---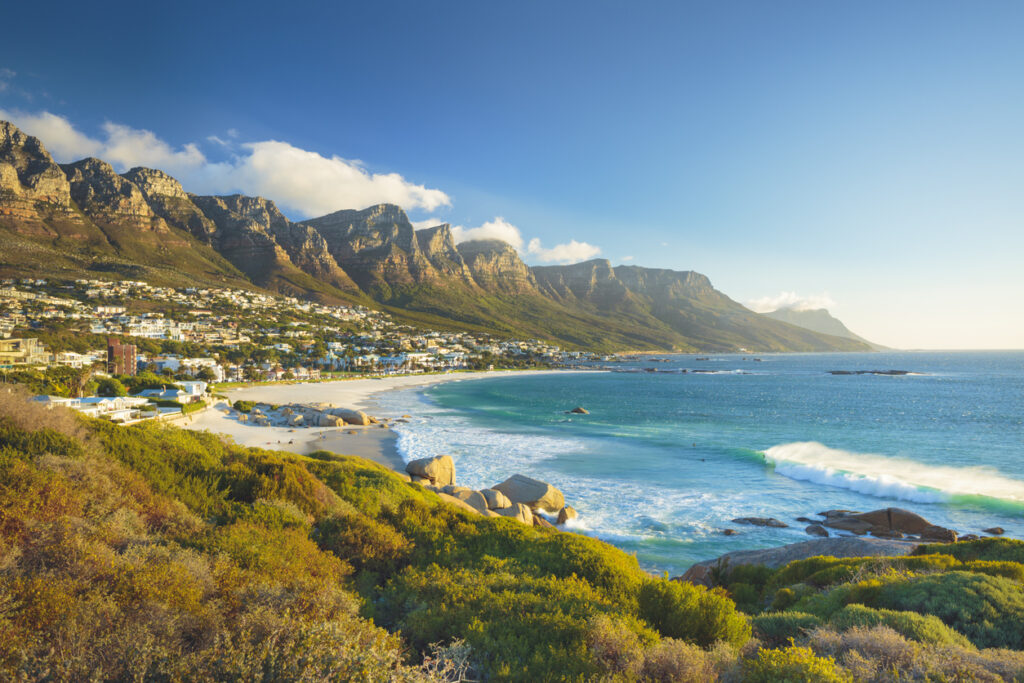 If laying in the sun and getting a tan is not really your thing and you want to do something more fun and exciting, then you can head to South Africa. The safari experiences will show you the African savannah as you can only see it on Animal Planet.
But you can also head to the amazing city of Cape Town and witness some of its beauties. Here you can climb the iconic Table Mountain (whether on a hike or with the cable car), walk on the Tree Canopy Walkway, visit the Zeitz Museum of Contemporary African Art, admire penguins at the Boulders Beach, visit Robben Island where Nelson Mandela served many years in prison, eat, drink and shop at Kalk Bay or the Long Street and so much more.
The weather in South Africa in September is dry and sunny, which makes for some great wildlife watching experiences. It's also the right time for spotting whales in Hermanus, and from here you can also go to Mauritius or Mozambique and witness some amazing exotic places.
---
3. Indonesia
This is a large Asian country that has so much to offer, from exotic beaches to splendid mountain sceneries, from temples and historic landmarks to interesting looking rice terraces.
Bali is a popular destination for tourists and digital nomads, but also for couples on their honeymoon. The beaches here are wonderful, the locals are very friendly and there are plenty of temples and waterfalls to explore. Lombok is another must-see location.
The weather here in September is dry, warm and sunny, making it perfect for laying on the beach or for exploring the wild life. The coast of the Komodo island is a great location for diving and snorkeling, or plenty of other water activities.
---
4. Canada
We are aware that not everyone likes hot and sunny places with exotic beaches, and some people would rather go on hikes and explore cold mountains. Canada is a huge country with plenty of places to visit, and the weather in September is just right for hiking and exploring.
It's the best time of the year to see the salmon run, where thousands of salmons are heading upstream. Where are salmons there usually are grizzly bears too, so be careful!
The mountain landscapes are simply amazing, and there are also plenty of amazing cities to visit such as Vancouver or Toronto.
---
Now let's get back to an exotic and warm paradise, such as the island nation of Mauritius, part of the African continent and located in the Indian Ocean. The place includes splendid landscapes, sandy beaches, colored reefs to enjoy, all-inclusive resorts and much more.
This is truly a unique place that will offer you an unforgettable honeymoon. The weather here in September is dry and warm, making it the perfect time to lay on the beach or explore the wilderness. It's the end of the winter here, and the average temperature is around 20 degrees Celsius (68 degrees Fahrenheit).
---
Tahiti is the largest island of the Society Islands in French Polynesia and it's located in the central part of the Pacific Ocean. The views are breathtaking and this is the place where the first overwater bungalows were ever built. It is a great destination year-round, but makes for a spectacular destination for a honeymoon in September.
One of the popular locations here is Bora Bora, but there are many others that are just as beautiful. It's the dry season in September, which means the weather is warm and sunny with no rain or clouds in sight. Most crowds have already left this place, giving you more privacy and relaxation. This is also a good time to spot humpback whales, which arrive from Antarctica seeking warmer waters.
---
In case you are planning for a European honeymoon, then Italy is definitely a must-see country. Its cities have plenty of amazing historic landmarks to visit, and the flooded streets of Venice are unique in this world.
The weather in September is just perfect for walking and visiting, with an average of around 27 degrees Celsius. The country also includes mountains that you can climb and splendid beaches where you can lay in the sun. And the great thing is that the large crowds of tourists have already left, giving you more peace and privacy. Don't forget to try the popular Italian foods pizza and pasta.
Here were some of the best honeymoon destinations to visit in September. If you decide to try one of them, make sure to tell us everything about your experience in the comments area below.