Turquoise blue waters, colorful villages and towns, and beautiful modern resorts – all these combine to make your Dominican Republic wedding a dream come true. Whether you want to tie the knot in Las Terrenas, Punta Cana, Puerto Plata, or anywhere else, it's always sunny and beautiful here.
If you want to immerse yourself in love and have the most memorable wedding experience, Dominican Republic is your place. You can explore the Caribbean coast as well as the Atlantic coast in one country. Enjoy the beauty of beaches and rainforests in one wedding vacation. Plus there are so many astonishing wedding venues!
About Destination Weddings in the Dominican Republic
Why Get Married in the Dominican Republic
With oceanfront views, white sandy beaches, and lush green forests, Dominican Republic will make you fall in love all over again. You want the perfect romantic setting for your Dominican Republic wedding and there are many options for that.
Whether you want to read the vows on a private beach or a rooftop terrace, the hotels and resorts here have all the options. And many of them offer all-inclusive deals so you pay just once and they handle all the rest.
You can have an elopement or a grand wedding. Many hotels offer wedding planning services so they can take care of everything while you have a relaxed wedding vacation.
Average Cost of a Destination Wedding in the Dominican Republic
A Dominican Republic wedding is rather affordable since the hotels and resorts here are budget-friendly.
Considering $1,200 for a round-trip airfare, $1,500 for accommodation, and about $3,000 for the wedding package, you can manage it all for under $6,000.
But of course, the costs can be different depending on where you're coming from, where you're staying, the number of guests, the menu for the reception, and many other factors.
As you start planning, you might feel that the budget is going out of hand. To avoid that, it's best to get an all-inclusive deal. That way, you will pay once and then forget about money worries.
The Best Dominican Republic Wedding Venues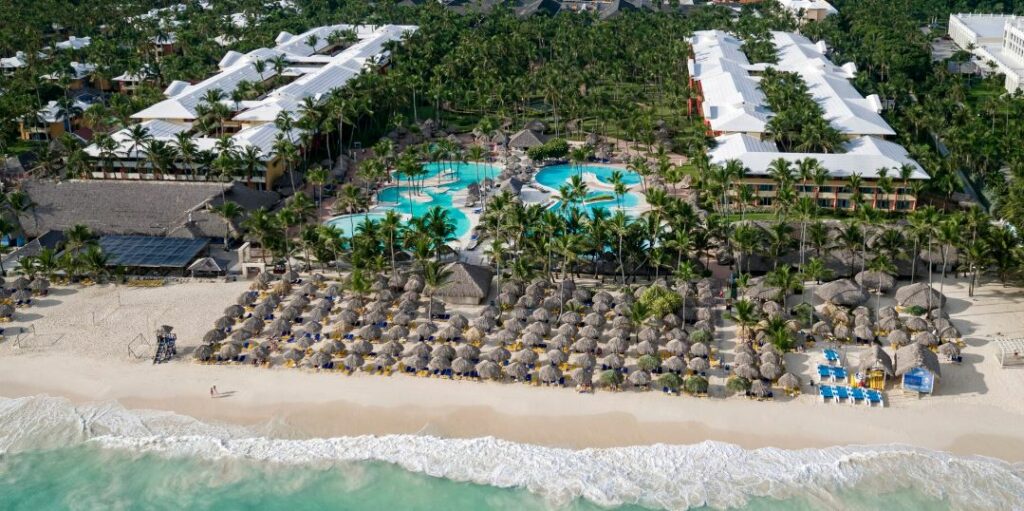 Enjoy the dreamy location of Punta Cana with Iberostar Dominicana. Set your Dominican Republic wedding in the middle of tropical gardens or at the beachfront. There are so many options here along with amazing facilities for your guests.
For example, the young guests can have kid's activities at the Star Camp which has a playground and a children's pool. Rejuvenate your body and senses at Aliveness – a camp for mindfulness and yoga to connect the body with the mind. It also includes a gym and a spa.
And if you're a golf fan, enjoy the 18-hole golf course while the wedding planners handle every little detail of your wedding. They also have options for tennis lovers.
The hotel offers two buffets, six themed restaurants, and seven bars. And they have the famous coral lab that lets you view the marine life from up close. It's a great activity for kids and adults.
The hotel has an entertainment team that plans different activities every day. Whether they plan board games, bingo, professional shows, or other activities – the Star Friends team makes sure there's not a single dull day at Iberostar.
The hotel also offers scuba diving options so you can get the most out of your Caribbean wedding. Get their training and PADI certification and get ready to meet marine life.
---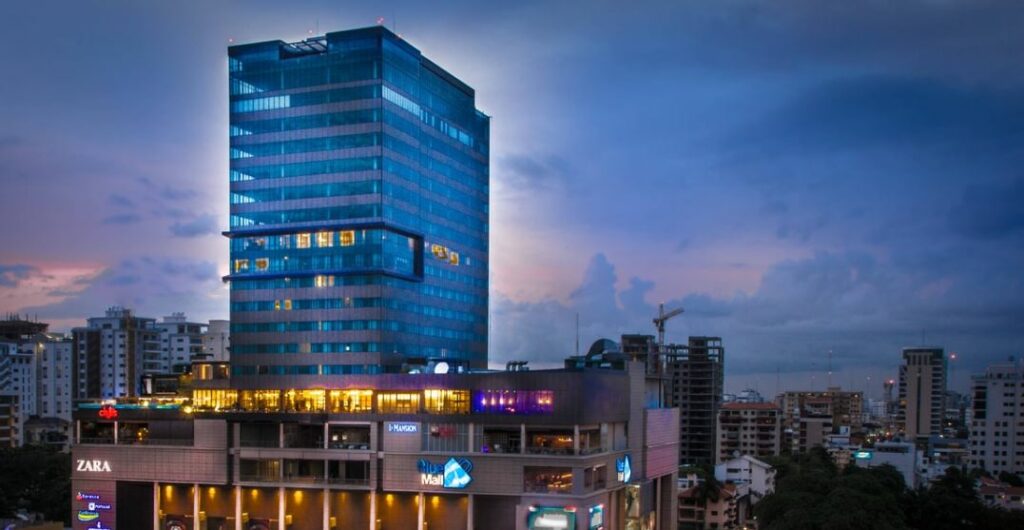 Marriott Santo Domingo sits in the Piantini region in the Dominican Republic. It's an award-winning hotel that offers all modern and luxurious amenities.
From upscale suites and rooms to beautiful views and from delicious flavors from all over the world to handmade cocktails, the hotel is committed to offering you the most memorable experience.
Unwind with a tailor-made cocktail at Vertygo 101 bar and head out to Winstons' Grill for a delicious delight. Enjoy the honeymoon time with your beautiful partner at their outdoor infinity pool.
There are nine elegant venues for the wedding reception. The ballroom has a seating capacity of 360 people and comes with enticing floor-to-ceiling windows that offer remarkable views.
Want to have a digital display of all your beautiful moments together? The reception rooms are equipped with A/V devices and Wi-Fi services that you can use to project a custom-made wedding presentation.
There are special Marriott-certified wedding planners who make sure the wedding is perfect down to every fine detail.
The hotel offers a luxury wedding package that includes in-room breakfast for the newlywed couple. And there's amazing accommodation for the wedding guests as well.
---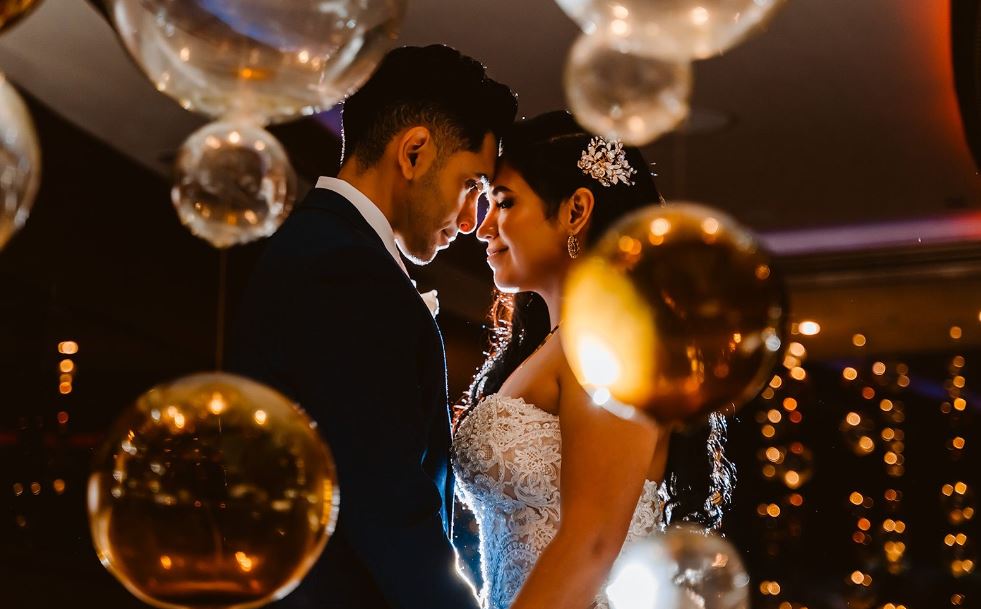 Explore the tranquil beaches of the beautiful La Costa del Coco and have a unique Dominican Republic wedding. Plan the perfect wedding and begin the best day of your life in this all-inclusive resort.
They have several designer wedding themes and you can select the one you like the most. Each theme defines elegance in its own way. And if you have a creative imagination, create a theme and the resort staff will follow through.
The all-inclusive deal offers ways to earn free wedding essentials such as wedding décor, cake, and others.
Can't make up your mind? The resort welcomes you to come for a preview trip before making the decision. There are special honeymoon packages as well.
The resort caters to all types of weddings from elopements to grand celebrations. Before your big day, make sure you relax and unwind at their spa which offers a realm of tranquility. There's a complete list of relaxation offerings and treatments so you begin your wedding with thoughts of true love.
They have all-inclusive packages that cover everything from accommodation and dining to drinks and room service. You also get access to their pools and beach.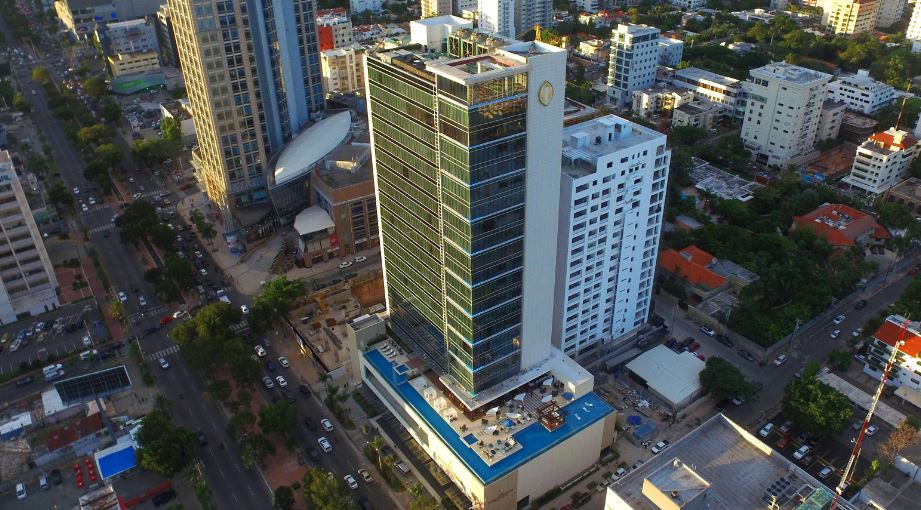 Real Santo Domingo is located in the entertainment hub of the city. It's close to the best bars and shopping malls so if you're a shopping freak, this can be a good hotel for your Dominican Republic wedding.
Enjoy scrumptious delights here at their two concept restaurants and sip on cool drinks at any of their two bars.
Make sure you visit their spa before your big day so you can throw away the wedding worries. Tie the knot and enjoy the honeymoon as you swim in the infinity pool with your new spouse. Get the perfect sunset views of the city as you unwind in the pool.
There are nine event halls where you can hold your reception. Each event hall has A/V features and wireless internet so you can woo your guests with a slideshow of your most precious moments. The maximum capacity of the biggest hall is 500 people.
Get exclusive privileges with Club InterContinental to make your special day even more special. Enjoy the extra attention and thoughtful touches added by the hotel.
They offer a dedicated wedding planner to make your dream come true. Whether you're looking for a big banquet hall or lush gardens, this hotel has it all.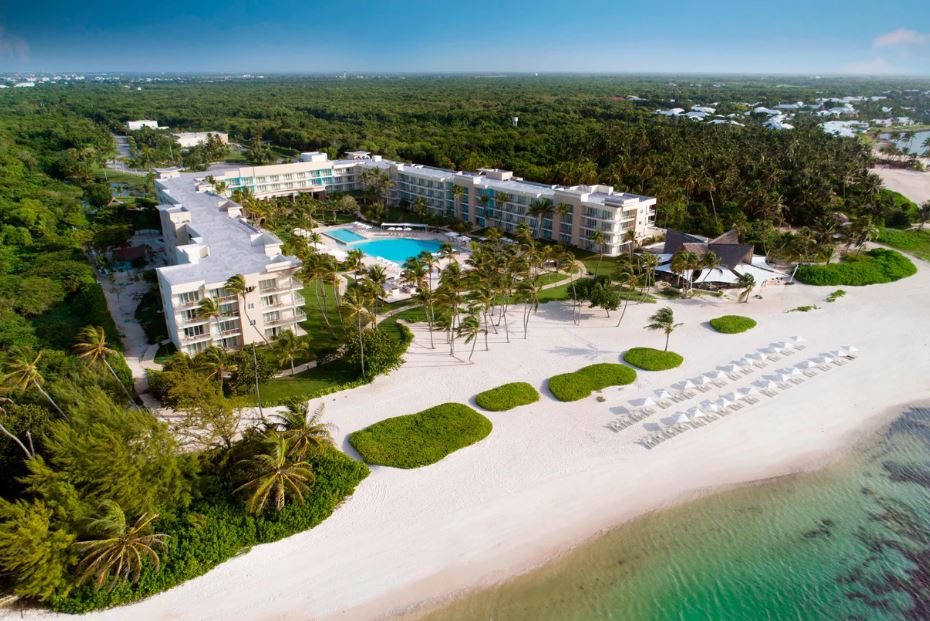 This resort by Marriott covers 15,000 acres of space and has a 3-mile-long run of beautiful beaches. It's near two golf courses, a shopping village, and many amazing restaurants.
Treat yourself to an immersive experience at the spa and work on your fitness with their in-house gym. Relax your muscles at the outdoor pool and enjoy smoked meats at the exclusive grill.
Want to have a grand wedding? The hotel has 200 guest rooms which include 16 suites. They all have private balconies and modern décor. Enjoy the striking views of the ocean or lush green gardens when you stay at The Westin.
There are indoor and outdoor venues so no matter what kind of wedding you want, it's possible at The Westin Puntacana. Are you looking for an oceanfront wedding? A garden setting? An indoor setup? This hotel has the perfect wedding locations. Heck, you can even tie the knot at their golf and beach club.
Plus, you'll get a dedicated wedding coordinator when you're here. They'll make sure everything is just perfect at your wedding. So you can have a round of golf or a game of tennis while they arrange everything.
Dominican Republic Wedding Legal Requirements
Can you legally marry in the Dominican Republic?
Absolutely! You can have a Dominican Republic wedding. Whether you want a civil wedding or a symbolic one, you can plan it here. With beaches, forests, and plenty of resorts and boutique hotels, there are several opportunities of finding the perfect wedding venue.
If you're planning a symbolic wedding, you don't need any legal work. You can marry in your home country and arrive in the Dominican Republic to hold the ceremony. Or you can complete the paperwork here and get legally married in the country.
Whichever way you prefer, it's possible.
Can you elope in the Dominican Republic?
If it's an elopement you want, an elopement you'll get. And if you want a grand wedding, you can have that as well. No matter how many guests you want to invite – 0 or 200, the Dominican Republic welcomes all of them.
An elopement can be short and sweet and your Dominican Republic wedding will extend to become your honeymoon. Before you arrive, book a resort in advance and discuss your requirements with them. Most of them will be happy to accommodate you and arrange the wedding just the way you want it. If you want a legal wedding, make sure you let the resort know and they can help you with the paperwork.
Required Legal Documents & Fees
Here are the documents you need for your Dominican Republic wedding:
Birth certificates of the bride and groom
Notarized declaration from the bride and groom that they are both single and willing to marry each other.
Divorce/death certificates of previous spouses, if applicable
Copies of the passports of the bride and groom
Copies of passports of witnesses. Your resort can help you arrange for witnesses
Make sure you arrive in the Dominican Republic at least three days before the wedding.
Dominican Republic Wedding Planning Tips
How to get there
The Dominican Republic is well-connected to the US and Europe. You'll find several flights every day from many US states. The major entryways into the country are Punta Cana, Puerto Plata, and Santo Domingo.
Dominican Republic has several flights from USA and Canada. You'll find the cheapest options from New York, Miami, Toronto, and Montreal.
Some travel or wedding agencies might offer packages that combine air tickets and resort accommodations.
If you're flying from the UK, you'll find twice-a-week flights to Punta Cana. There are flights from Australia, South Africa, and New Zealand as well.
Dominican Republic Weather
The country enjoys warm tropical weather all year round. The two main seasons here are dry and rainy. December to April is dry while May to November is rainy.
The average temperature stays around 27oC. It rises to 29oC in the dry season. There are some heavy rainstorms during the rainy season, which might play havoc with your wedding plans.
Even when it doesn't rain, the sky sometimes stays overcast during the rainy months. June is the cloudiest month in the country.
The dry season sees the most tourists as it's sunny and warm.
Best Time of Year to Get Married in Dominican Republic
The best time for a Dominican Republic wedding is the dry season. However, it's also the busy tourist season. If you want your wedding to be in a tranquil environment away from the tourists, you should select December or April.
January to March are the busiest months. December and April receive no rainfall and have fewer tourists so they might be good months for your wedding.
The tickets might get cheaper in the rainy season so if you're planning on an indoor wedding, you can try the months between May and November.
Looking for separate honeymoon options? How about a Hawaii honeymoon or a Bora Bora honeymoon?