The turquoise lagoon and sand-fringed islets that surround Bora Bora, along with the deluxe packages, spectacular overwater bungalows, and romantic vibe, place it on the desired honeymoon destination of many couples. It is a high-cost destination that does not fit into everyone's budget.
This article will help you find some alternatives that provide the experience and feel of an overwater bungalow destination, such as Bora Bora, without the high prices. The sparkling shorelines and breathtaking islands listed below have overwater bungalows at budget-friendly rates that promise a romantic escapade.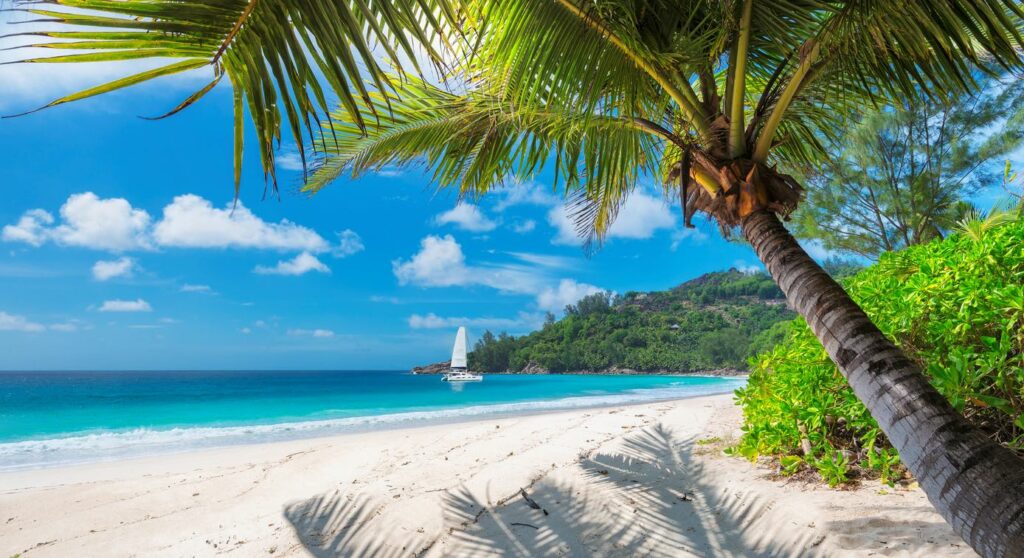 For an affordable tropical getaway, the Sandals Resorts in Jamaica are ideal. The stay at these resorts is all-inclusive, which means after paying for the accommodations, you do not have to spend more money.
A dinner for two in Bora Bora can cost more than $100. You could spend over $30 for cocktails by the pool, and the flight to Bora Bora is more expensive than a flight to Jamaica. Activities such as snorkeling, wake surfing, and scuba diving are included. Over-the-water bungalows have exotic palapa-style architecture and glass floors that allow undersea views.
A patio features a soaking tub, an outdoor shower, and a suspension patio with a swim-up platform. A butler service brings meals to the room, makes reservations to restaurants, and helps with anything needed during the stay. A bungalow is not cheap and is reserved quickly, but the amenities included in the price and more affordable airfare to Jamaica save money than a Bora Bora honeymoon.
Best Time to Visit
Jamaica is a top destination for honeymoons and weddings. It depends on your preference when deciding the best time to visit. July provides a roasting-hot beach vacation and December a much-needed winter escape. The months of September and October are the months when accommodations are cheapest. There is a chance of rain, but still plenty of sunshine. Springtime is also a good time.
---
Vanuatu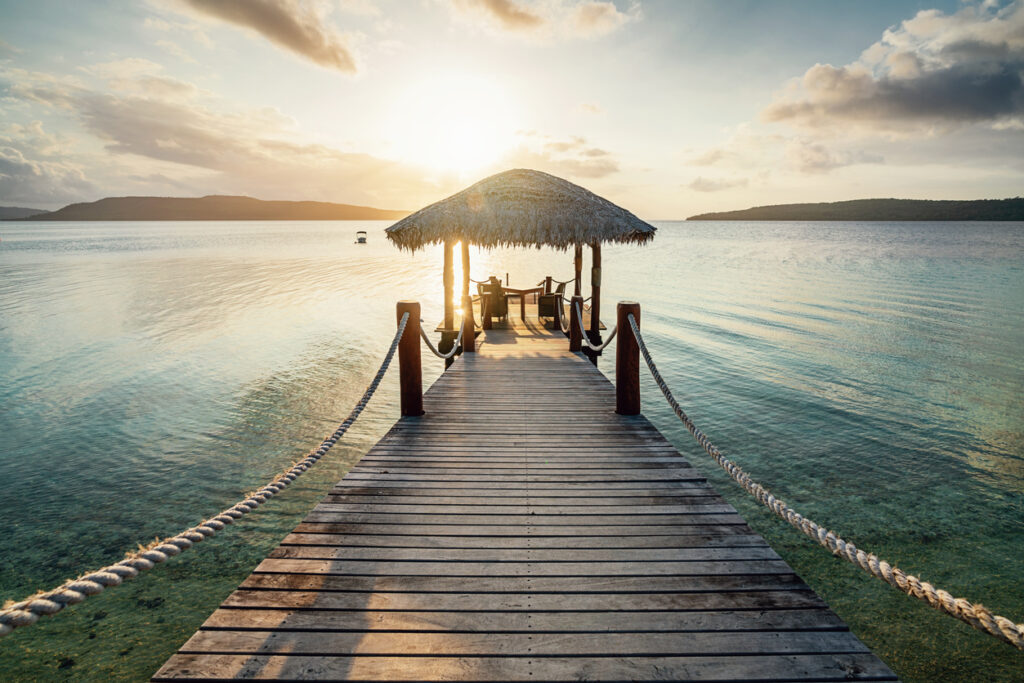 Vanuatu is a South Pacific Island country home to the Holiday Inn Resort. It is surrounded by palm trees and welcomes couples looking for the vibe of Bora Bora at a cost that is more affordable. Overwater villas have direct access to the Erakor Lagoon, a spa, outdoor pools, a pool bard, and a restaurant with a relaxing view.
With its three-star rates in a five-star location, this resort makes the ideal romantic retreat for budget-conscious travelers. Prices for the overwater bungalows are $250 to $300 per night, much cheaper than those in Bora Bora. There are regular rooms to book for less.
Best Time to Visit
Nearly anytime is an excellent time to visit Vanuatu. There are a few things to consider. It boils down to where you stay and what you want to get out of the honeymoon. Weather conditions that are warm and yet comfortable are from April to October. November through March is the wet season. Showers are brief and have no impact on most tours and activities.
---
In Koh Samul, an upscale hotel, KC Resort & Over Water Villas overlooks the Gulf of Thailand. It is a minute away from the beach. Things that await romantic visitors include balconies and whirlpools that decorate beautiful rooms, deluxe suites with gulf views and outdoor hot tubs, and Bora Bora-style villas over private infinity pools.
Besides the romantic getaway, there are a sensational spa that provides:
Thai massages.
A saltwater pool.
A thrilling rooftop lounge.
An outdoor infinity pool that has a bar
Prices start at $218, which is a better deal on overwater villas and more accessible to reach than Bora Bora.
Best Time to Visit
For the best weather, visit Thailand from November to February. November to March is best for seeing the west coast beaches and January through March and July through September for east coast beaches. Thailand festivals take place from November to April. The lowest prices are found from May to September. There are discounts and promotions on tours, accommodations, and flights.
---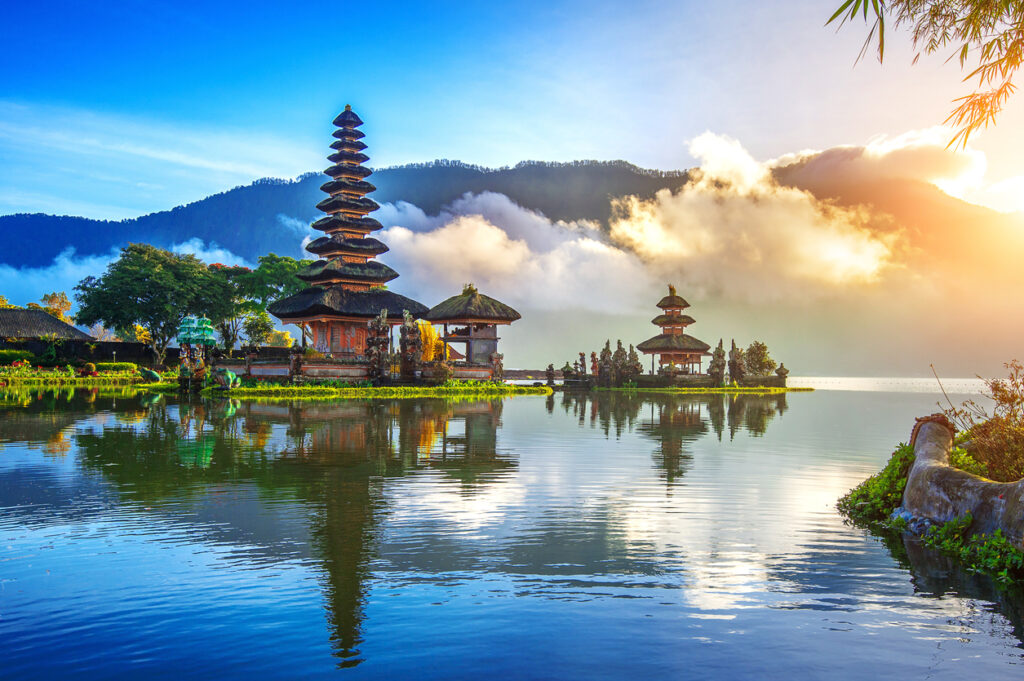 Another Bora Bora-style destination is the Pulo Cinta Eco Resort on Indonesia's Gulf of Tomini private island. Friendly prices await excited couples. Perched on stilts above the sea are wooden villas that are part of the high-end, all-inclusive resort.
A Nordic vibe is created with thatched roofs and wood paneling in the charming villas that are more inviting and cozier than those in other luxurious destinations like Bora Bora. The $272 price includes airport transfers, drinks, and delicious meals in an open-air restaurant on the beachfront.
Best Time to Visit
May, June, and September are the best month for an Indonesian getaway. The days are clear, crowds are smaller, and things are less expensive than in July and August. April through September is the prime time to visit for surfing and diving. The low season is October to April. Although there are frequent downpours, the temperature stays around 86° F.
---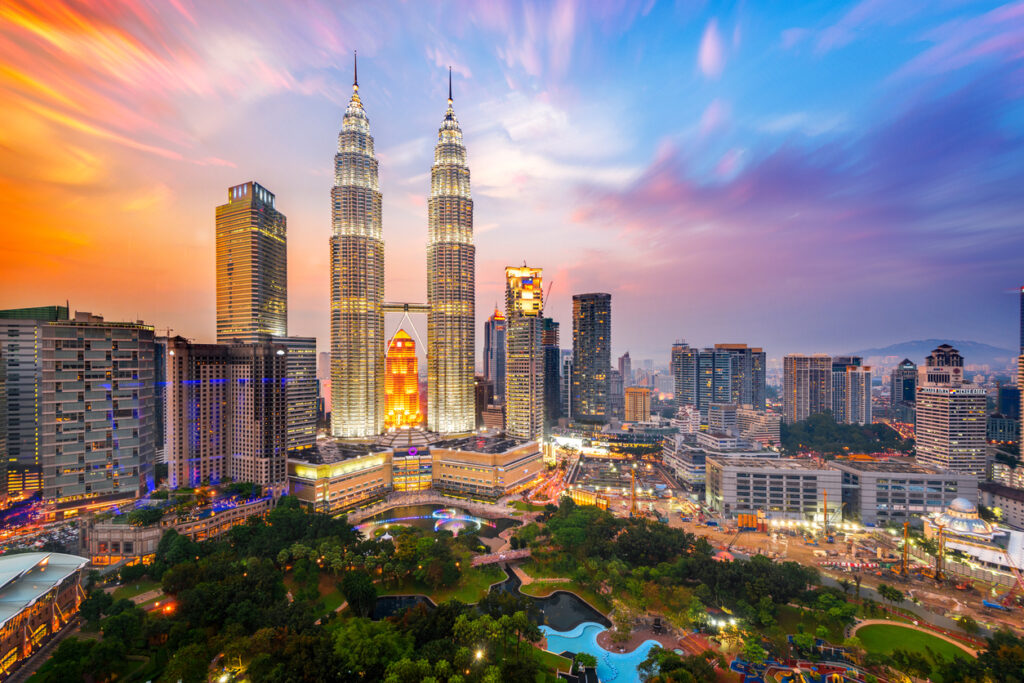 A Malaysian paradise is quite similar to Bora Bora at a much lower cost. Prices at the AVANTI Sepang Goldcoast Resort start at low season prices of $107 and rise to $132 during busier times. The resort opened in 2011 and is off the coast south of Kuala Lumpur Airport. This spectacular resort offers romantic couples the opportunity to pamper themselves and relax in stunning water villas with the luxury they dreamt about without emptying their bank account.
Best Time to Visit
The preference of the area you want to see impacts the best time to visit. The west coast and capital are hot year-round. It is the perfect for a beach or city honeymoon. Rain occurs all year but does not interfere with your enjoyment. The west coast has the most rainfall in September and October.
Visiting the east coast may be preferred during those months. From March to October, stunning Kuala Terengganu mosques, Perhentian white sand beaches, and the Tioman diving hotspot are at the forefront.
---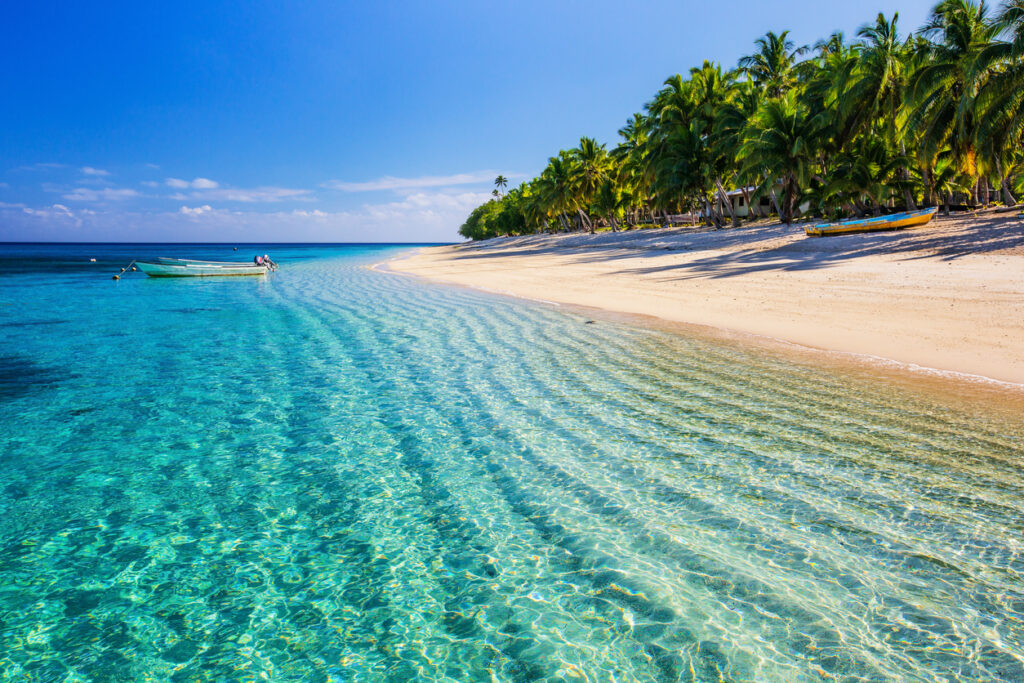 If Bora Bora is not in the cards due to high prices, Koro Sun Resort in Fiji is a great choice. It is a beachfront retreat with variety of non-traditional types of rooms and a romantic and thrilling vibe that enhances the escapade. Edgewater accommodations are close to the shore, described as fantastic, and cheaper than accommodations further in the lagoon.
Along with the fancy accommodations the resort offers, there are free water activities and sports, a fabulous spa, relaxing outdoor pools, and great dining. It is the ideal location for an adventurous couple. Prices start at $259. Full-board and half-board meal plans can help plan a trip within your budget.
Best Time to Visit
Temperatures in Fiji are pretty constant. Highs are in the 80s. You may have to deal with tropical storms from November to April. July through September is the peak season, but prices are much higher. May to June and October are the shoulder seasons. Crowds have recently departed or have yet to arrive.
---
Honduras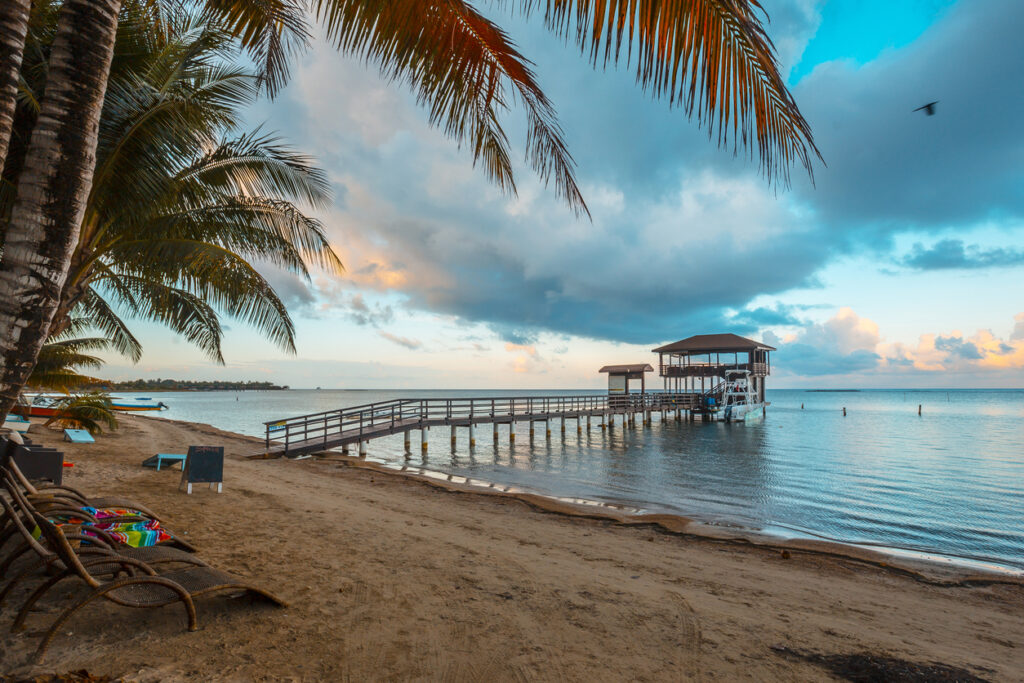 On the northwestern coast of Roatan Island is Anthony's Key Resort overlooking the Caribbean Sea. It is ideal for honeymooners looking for an all-inclusive resort at an affordable price and who prefer to stay in an overwater bungalow.
Roatan is a favorite destination for lovers of the Caribbean. It is well-known for its beautiful beaches and turquoise water. Bungalows are available on an offshore key that is reached by boat taxi or a jungle-covered hillside.
The beachfront, family-owned resort welcomes couples with rates starting at $750 for two adults per night. Some high-end amenities include a dive center and an outdoor pool, a fantastic spa, an open-air restaurant having views of the sea, floor-to-ceiling or louvered windows, and private or shared decks.
Best Time to Visit
The dry season in Honduras is from December to April. Temperatures sit between 79 and 90 degrees. There are typically fewer downpours at this time. Temperatures are hotter from May to November. Conditions are more humid, and downpours are more likely. The threat of hurricanes exists during the later months. Humidity causes the temperature to feel hotter.
May through October is the most cost-effective. Events and festivals during this time include Independence Day, pods of whales frequenting the water around the Bay Islands, and the Mardi Gras-style party of the San Isidro Festival.
FAQs
When is visiting Bora Bora cheapest?
The cheapest time to visit Bora Bora is typically late August through early September. The cost ranges from $301 to $665 per night per person. Sightseeing, travel, and food average $84 to $229 per day per person.
What is the best Bora Bora resort?
Luxurious honeymoon accommodations are provided at the Four Seasons Resort in Bora Bora.
Is Bora Bora worth the price?
If you have the financial resources and time, it is the most famous French Polynesian atoll. There are many other islands in the French Polynesia collective to explore that provide an authentic Polynesian experience.
What is a Bora Bora vacation like?
It has a picture-perfect landscape. Bora Bora provides a stay in an overwater bungalow, a once-in-a-lifetime experience, where you look for fish through a glass floor. There is a wide selection of marine life in the lagoon.