For a more unique and special experience, you should consider taking a Road Trip Honeymoon and renting an RV! An RV honeymoon will provide you a honeymoon on the go. The perfect romantic getaway that is COVID-friendly.
Your honeymoon should be something that you and your spouse will talk about for a very, very long time. This time is all about the two of you. Spending quality time together and creating a unique experience is essential to a successful honeymoon.
There are endless options of where to spend this special time and you should really take your time considering where you will be happiest. In addition to where you will be the happiest, there is obviously a lot to consider. Cost, experience, weather, accommodations are all factors that should go into your decision.

You can travel around as much as you want without having to worry about plane tickets or booking hotels for specific nights. There are many reasons to try this alternative experience. In this article we will illustrate the main reasons why you should rent an RV for your honeymoon.
#1: It is Romantic
The first, and potentially the most important, reason that renting an RV will make for a great honeymoon is because it is romantic. Imagine being cozied in next to your newly wed while traveling rather than being stuck on a crowded plane? Especially in times of COVID, driving an RV feels much safer and allows you to be that much closer and secluded with your other half.
While staying in a beautiful resort or fancy hotel is bound to feel extremely romantic, you can make your experience during a road trip honeymoon even more so. Imagine parking your rented RV next to the beach or looking over a beautiful view of a mountain or a body of water. You can get a hotel room with an ocean view, but with an RV you can basically park your mobile hotel room on the beach.
Though RVs are not known for being spacious, this is not a downside to renting one for your honeymoon! Time is better spent together when you are on your honeymoon. When you rent an RV, there aren't any other people around. Though it is a small space, you will love the alone time and peace and quiet of your romantic and cozy accommodations.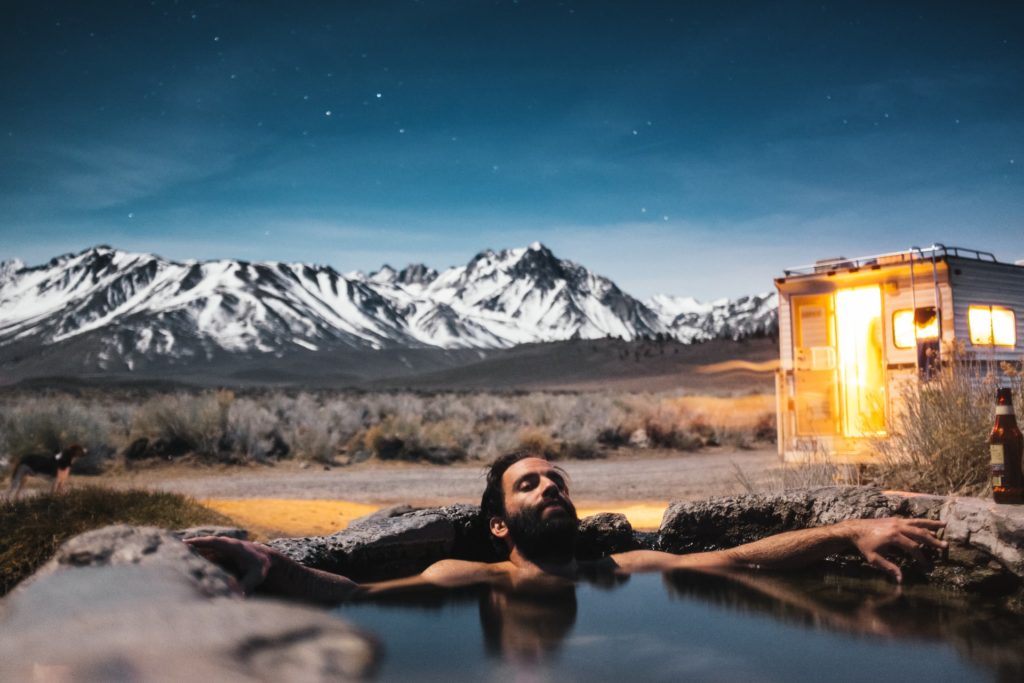 #2: More Freedom
The RV honeymoon is definitely better for some couples than others. If you love being spontaneous and having the ability to switch up your plans, then you should really consider renting an RV for your honeymoon! With the RV, you get to choose where you want to stop, how often you want to stop, and where you want to sleep that night. You have the freedom to change your plans with no notice and really live life in the moment!
A road trip honeymoon is the perfect honeymoon for any couple, but especially for those that enjoy experiencing the outdoors. Renting an RV allows you to travel to beautiful hiking locations, landmarks and spectacular sights without having to worry about finding a hotel nearby.
You can decide how long you want to stay in certain areas and when you want to leave – the choice is completely up to you! No matter where you are driving, there is the potential to make a great experience. You will always be able to find a beautiful hike, plenty of beaches, or more depending on where you decide to honeymoon.
If you are planning on traveling a lot during your honeymoon, you should definitely think about renting an RV. The worst part about traveling is being on a tight schedule and having to be in a certain place at a certain time. When you rent an RV for your honeymoon, you get to decide when you leave, when you get to your destination, and when you stop along the way.
If you see something along the road that you want to stop and see, you have the ability to do it! The best part of honeymooning is being at the destination, not the journey. Being in an RV makes it so you can stop and make any location your destination.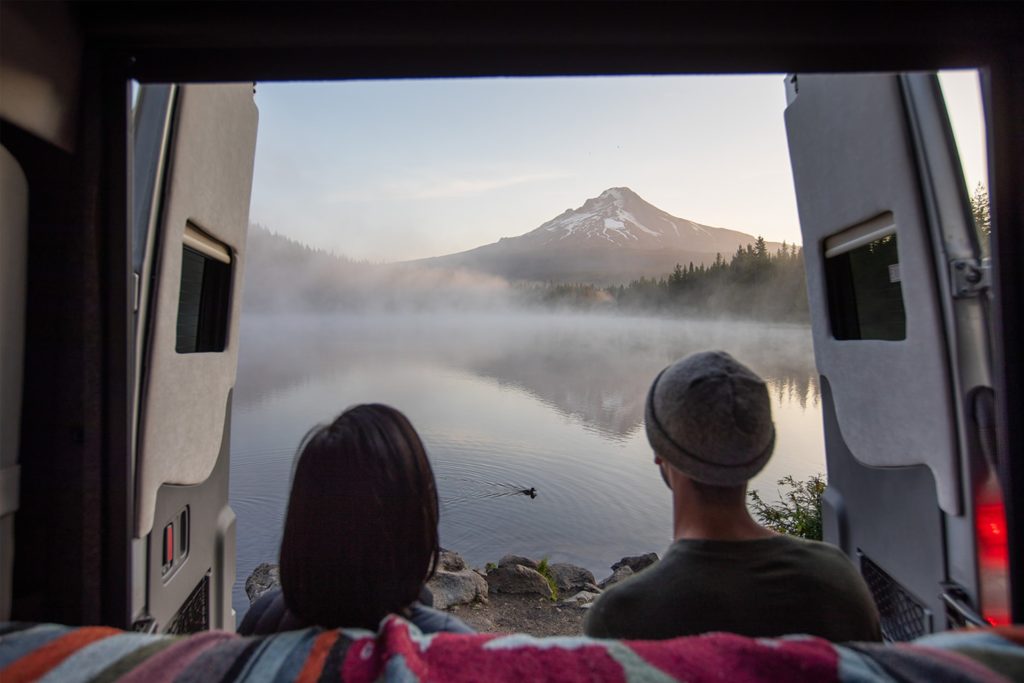 #3: Budget Friendly
Taking a honeymoon is already extremely difficult for some newly-weds to justify. Of course, there are many other expenses in starting your lives together. The great thing about renting an RV for your honeymoon is that it is easy on the wallet. RVing is completely customizable, meaning you can make it as budget friendly or as luxurious as you would like to.
A road trip honeymoon makes your accommodations much cheaper, meaning you will have more money to spend on other things! Saving money on accommodation means that you can spend more on romantic dinners or maybe taking guided tours sightseeing or going to museums. Unlike most hotel rooms, your RV will come with a kitchen, meaning you can make your experience even more affordable if you want to!
Take your RV to a beautiful location and splurge on couple massages and a spa day. Or head to the beach and take a snorkeling tour and spend a little more on renting a boat for the day. There are so many more things you can experience and spend your money on when you are staying in a moveable accommodation.
On that note, you don't have to worry about what to pack on a day trip or being conservative with how much you are bringing because your accommodations are right there with you! You will have everything you need at your disposal, meaning you'll be ready for any spontaneous and fun activity that presents itself.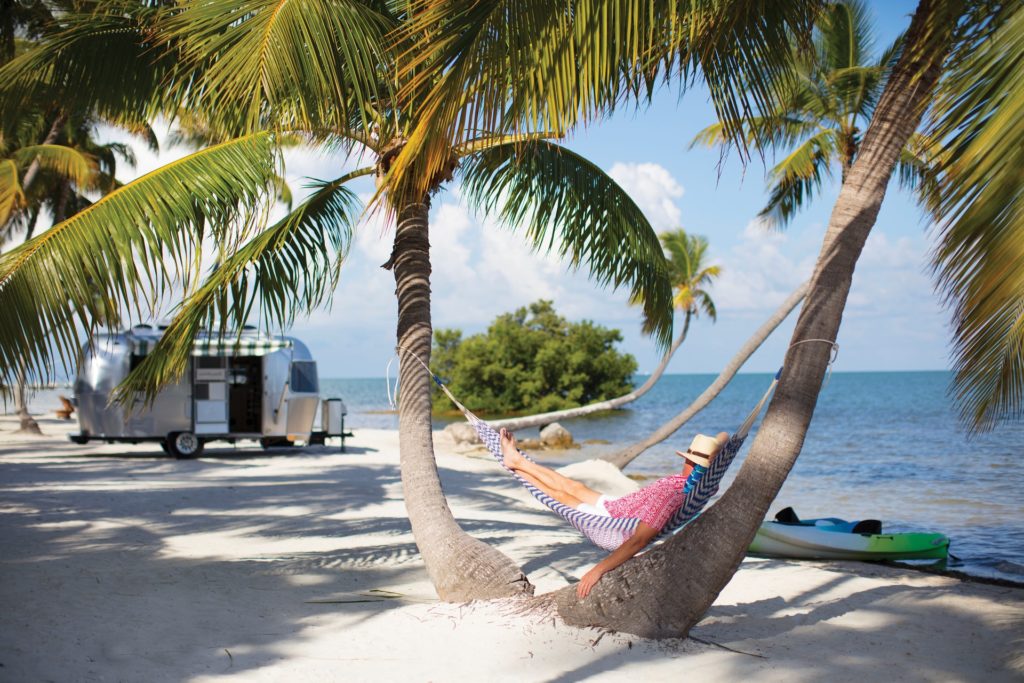 #4: Unique Experience
Who wants the same honeymoon experience? Many couples struggle to find honeymoon ideas that are unique and not cheesy and this is the perfect option! How many people can say that they spent their honeymoon traveling around in an RV? Not many.
In addition to giving you unique accommodations, renting an RV allows you to travel outside of the extremely popular and touristy locations to something more secluded and even more special. There are many popular honeymoon destinations that are seriously under-explored due to travel restrictions. By renting an RV, it allows you to explore areas that have not been explored by other honeymooners. Not only can you explore more places, but you can even stay there because of your flexible accommodations. 
When you think of an RV, you might be thinking of the huge Winnebago that your family took on a cross country road trip when you were a little kid. When we talk about RVs, that certainly could include that family friendly unit, but there are many more options when it is just the two of you. There are plenty of companies and individuals that specialize in designing and creating smaller RVs that come with a vintage interior or are decked out to be the complete romantic getaway.
A road trip honeymoon does not mean forgoing that luxurious, romantic hotel feel. You can still find that and you will absolutely be paying less for it! You can find one that is decorated to your liking, making it even more special and romantic than staying in a luxurious hotel.
Wrapping Up A Road Trip Honeymoon
By now, we're sure you are thinking about and considering renting an RV for your honeymoon. I mean, why wouldn't you?
An RV honeymoon presents you with infinite possibilities. What is more romantic than working together to come up with a perfect plan that will elevate your honeymoon? By taking out the third party (travel agents, hotel accommodations, travel deadlines) this honeymoon will be one to remember and one you will talk about forever. There is nothing more special than when you and your newly wed can spend quality and cozy time together, making up your trip as you go along.
The freedom of a road trip honeymoon gives you more time to spend at places you love, experiencing things that most people cannot when they stay in traditional accommodations. Renting an RV for your honeymoon makes every aspect of your experience enjoyable, even the travel. Stopping along the way for whatever you want is an excellent way to make sure you are enjoying every second of your honeymoon, focusing on what matters. Quality time together and memorable experiences.