Heading to Tennessee for your honeymoon is one of the best decisions you can make – besides your new spouse that is! With the majestic beauty of the mountains, green trees and abundant wildlife, Tennessee is as beautiful as it is welcoming.
Best Tennessee Honeymoon Cabins
Honeymoon cabins are the way to stay in Tennessee for your honeymoon. With plenty of privacy, you'll have a chance to really unwind after the big day! There's a variety of options, sizes, and locations to choose from. Looking for something cozy? No problem! Feel the need to splurge?
There's a cabin for that too! Honeymoon cabins in Gatlinburg have all the romantic amenities that you are looking for in a romantic escape like hot tubs, a fire pit, a wood-burning fireplace, a king-size bed, a swimming pool, and jacuzzi tubs.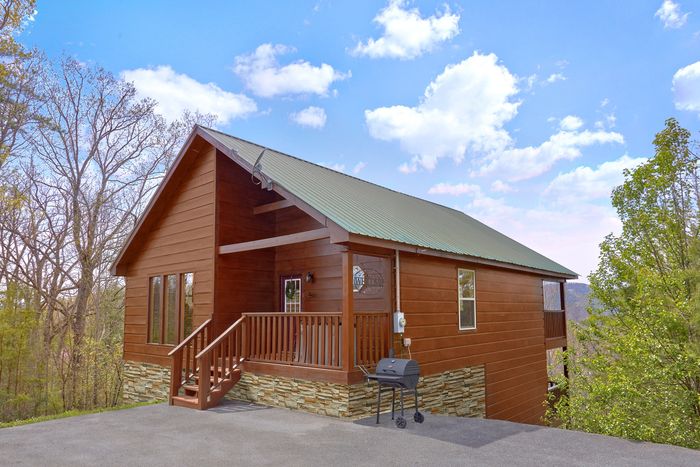 This cabin was built for two! This beautiful one-bedroom cabin features everything you'd want from a honeymoon cabin rental. Beautiful location, rocking chairs on the deck, and even a jacuzzi tub. You can even enjoy the outdoors from your very own hot tub on the deck. Enjoy some competition with the pool table or dartboard. This is the quintessential luxury destination.
---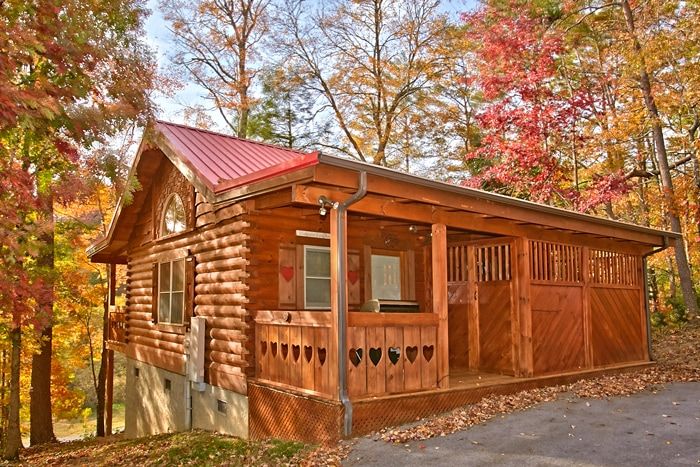 Plenty of room for two, this beautiful cozy cabin is a great place to spend your honeymoon with your sweetheart. Relax in front of the fireplace, try your luck fishing in the pond, or soothe your muscles in the outdoor hot tub. This luxury cabin comes equipped with everything honeymooners need for a romantic vacation!
---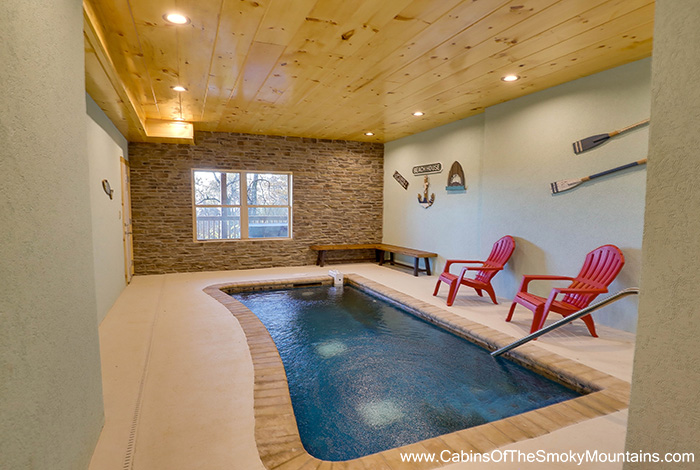 Looking for something really unique? How about a beautiful cabin with its very own private indoor pool? Enjoy the three-bedroom cabin with mountainside views. Rock away on the deck to recover from a day hiking or Dollywood. Then challenge your partner to a game of air hockey! This cabin has plenty of room to spread out.
Add the romantic retreat package to your stay and enjoy a bed of roses, a candlelit dinner for two in your cabin, a romantic picnic basket with enough to feed two with plenty leftover as well as tickets to Dollywood and Dolly Parton's Stampede. All the luxury amenities you are looking for with a spectacular mountain view.
---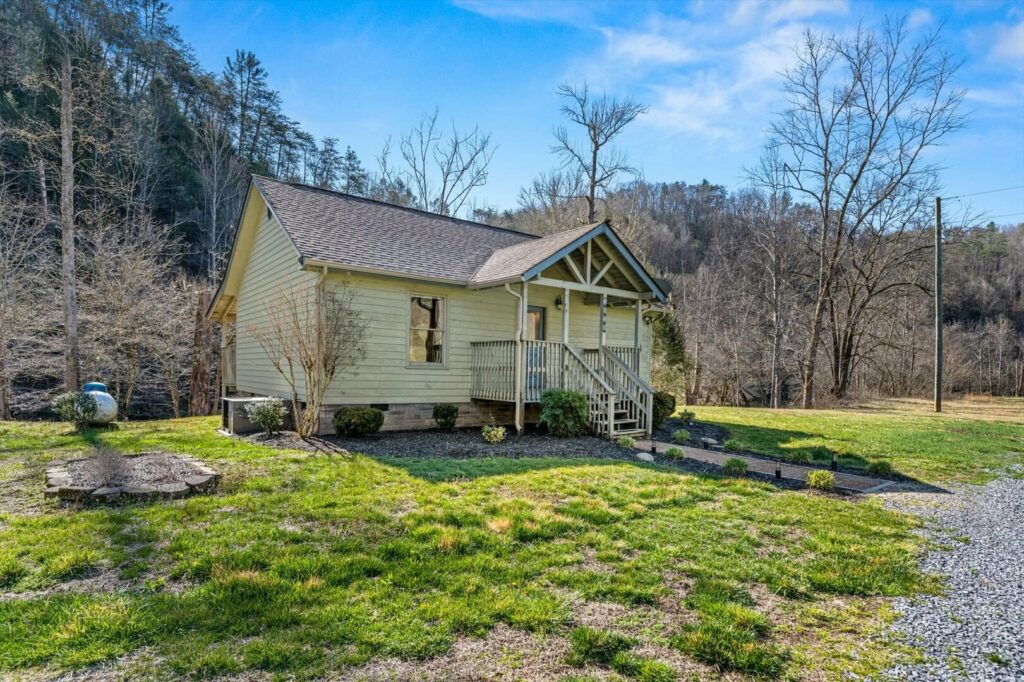 In the heart of the smoky mountainrs, this riverfront cabin boasts a wrap-around deck and a heart-shaped jacuzzi tub! The river location and cozy interior make this a great place to unwind after a busy day in Pigeon Forge.
Plan a romantic trip to this single story cabin. A perfect honeymoon spot! Minutes to downtown Pigeon Forge this beautiful cabin is conveniently located.
---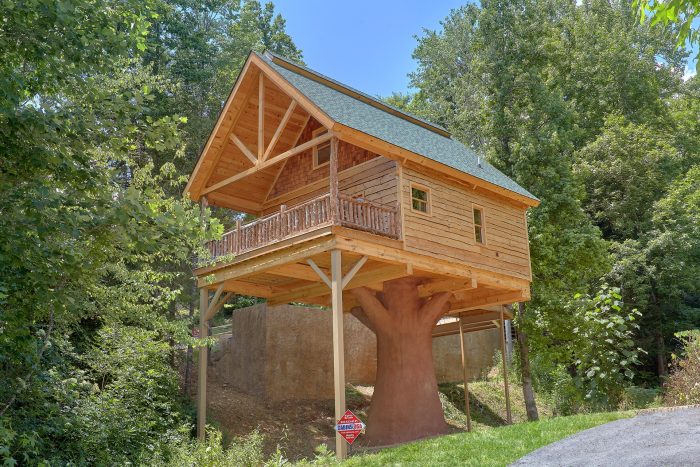 Thie new modern cabin will take your breath away! In addition to it being completely unique to stay is a "treehouse" for your honeymoon, it is ao well-appointed and you won't ever want to leave. All the amenities you need to have a beautiful Gatlinburg dream honeymoon.
With a hot tub and wooded views, you might not even want to leave to visit the outdoor resort pool you have access to with your reservation. Honeymoon here we come!
---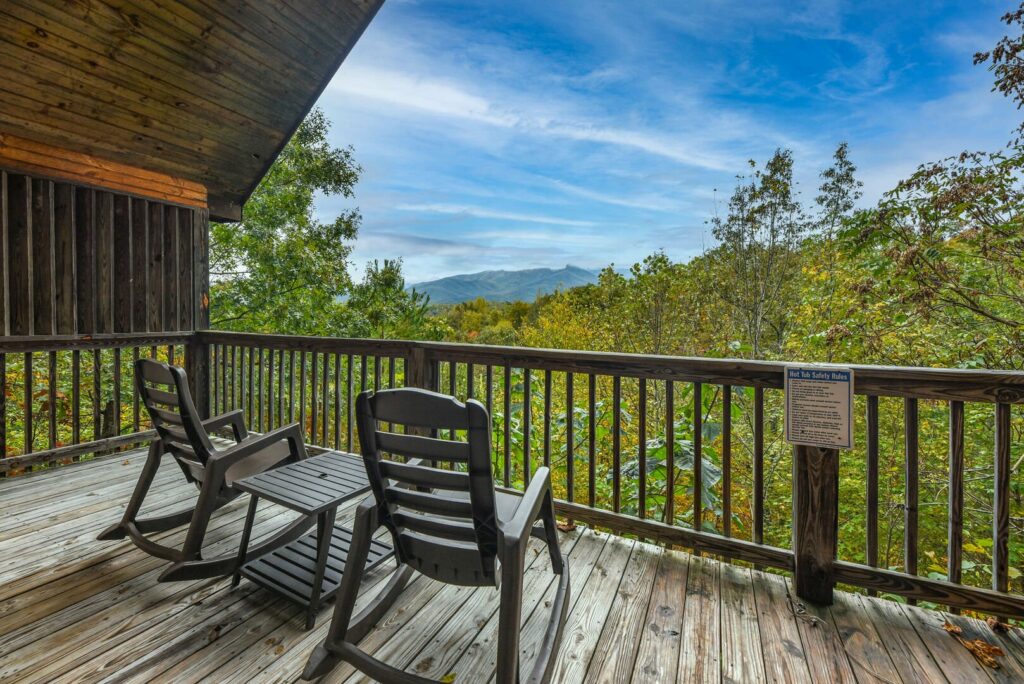 Built right into the mountain, this beautiful log cabin will have you telling stories about it long after the honeymoon is over. An a-frame design, the two-story cabin is completely open between the master and the main living area. This cabin offers a jetted tub in the master area as well as a pool table in the main area. Relax in the outdoor hot tub.
---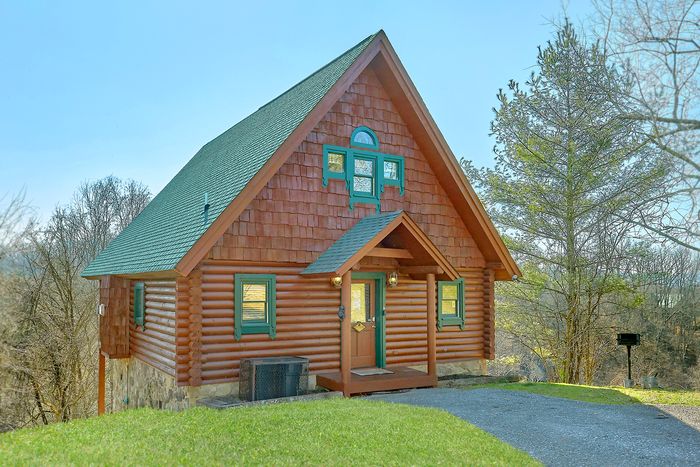 This honeymoon cabin was built for two! Just the right size for a couple you'll have plenty of space to relax in without getting lost on your way to the kitchen! Features hilltop views as well as a newly furnished interior with plenty of things to keep you comfortable. Try out the raised jetted tub in the master with decorative lighting, or the hot tub just steps away on the balcony. Shoot a little pool or just relax on the balcony.
---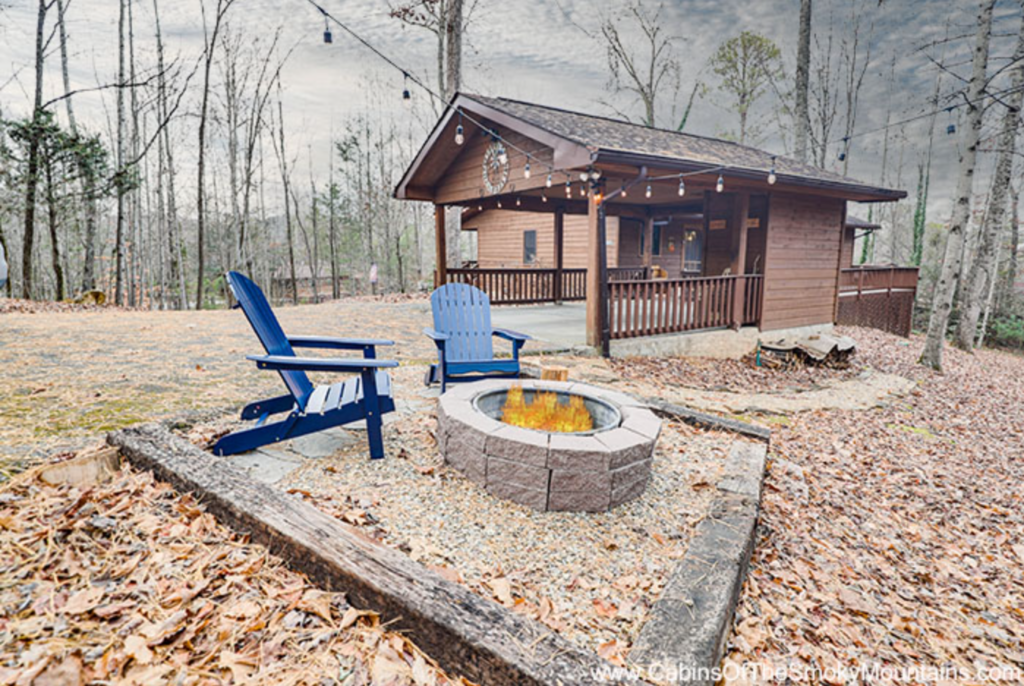 Head up the hills and into this perfect secluded honeymoon cabin. Two bedrooms give plenty of room to spread out and you can relax at the end of the day next to your outdoor fire pit. S'mores anyone? A jetted tub in the master for you to soak in if you get tired of the brand new hot tub on the deck. A game room for some competitive honeymoon fun includes arcade games and a pool table.
---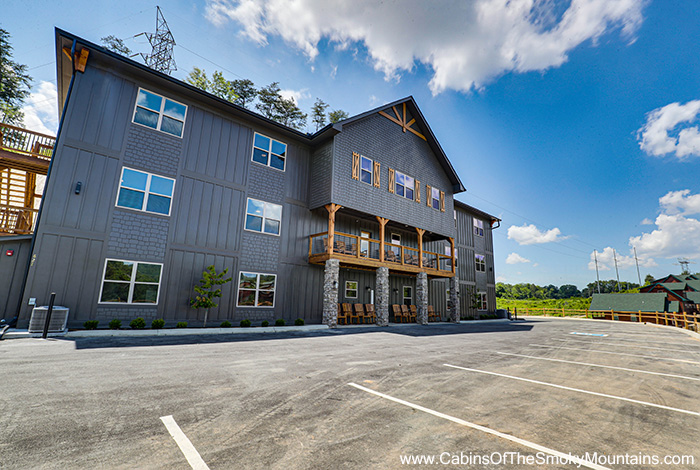 Looking for someone to house not just the two of you but 75 of your closest friends? Then this honeymoon cabin might be for you. It's not just the amount of bedrooms that make it special (25) or the indoor pool, or the theater room with tiered level seating. It includes an arcade and has its own wedding facilities in case you want to roll the wedding and honeymoon into one easy location.
Why A Romantic Getaway in Gatlinburg is The Perfect Honeymoon
Gatlinburg is the perfect place to stay for your honeymoon! Gatlinburg is located on the border of the Great Smoky Mountains National Park. The park has waterfalls, hiking, trails, and wildlife just waiting to be explored.
Don't feel like taking a hike? Do a driving tour! Drive Cades Cove which is a guided, one-way loop through the park. At 11 miles long, you'll feel like you've left civilization behind. If you're a little more adventurous, you can even rent a bicycle to enjoy the scenery.
No trip to Gatlinburg would be complete without a trip to Dollywood. Scream, laugh, and eat all while taking in some great entertainment.
You can do as much or as little as you want!
About Great Smoky Mountains National Park In Gatlinburg, Tennessee
Great Smoky Mountains is America's most visited National Park for a good reason! With beautiful trees, bears, and other wildlife, this park offers a lot for every visitor.
You'd expect to hike at a National Park but did you know that you can also bike, walk or drive an 11-mile trail? The name is Cades Cove and one day a week the road used to drive the loop is open to bikes and walkers. One of the best ways to see and encounter wildlife in the park, you could see deer, bears, raccoons, skunks, turkeys, or even coyotes. Cades Cover also has a wide variety of historical buildings, the most diverse of any national park including three different churches, barns, and log cabins which you can tour.
FAQ
There are plenty of things to do. Gatlinburg has amazing shopping, restaurants, and a busy nightlife. Feel like seeing how the other half live? Take a tour of the Biltmore Estate, where the Vanderbilts lived, only an hour or so drive from Gatlinburg.
What unique things can you do in Gatlinburg for your honeymoon?
Well if river rafting, ziplines, amusement park rides, scenic drives, and restaurants aren't your thing, there's still plenty MORE to do. How about observation tram tours, helicopter rides, fishing, wineries, hiking, spas, horseback riding, or shopping. Gatlinburg is a great honeymoon location because of the huge variety of things to do.
Where's the best place to eat in Gatlinburg?
There are so many fantastic places to eat in Gatlinburg but a few of our favorites are