Once I have the idea in my head that I am going to take a Sandals vacation, it is hard not to book it immediately and leave in the next week. That is rarely a smart idea because that's not considering the weather, crowds, or how much it could cost. So, when is the best time to book a Sandals vacation based on these things?
A sandals vacation can be one of the most magical events you ever experience. They have everything you could possibly need in the nightly rate, and they are located in some of the most beautiful Caribbean destinations. However, it doesn't take much to put a damper on that vacation. Everything you need to know about when to book a Sandals vacation can be found here.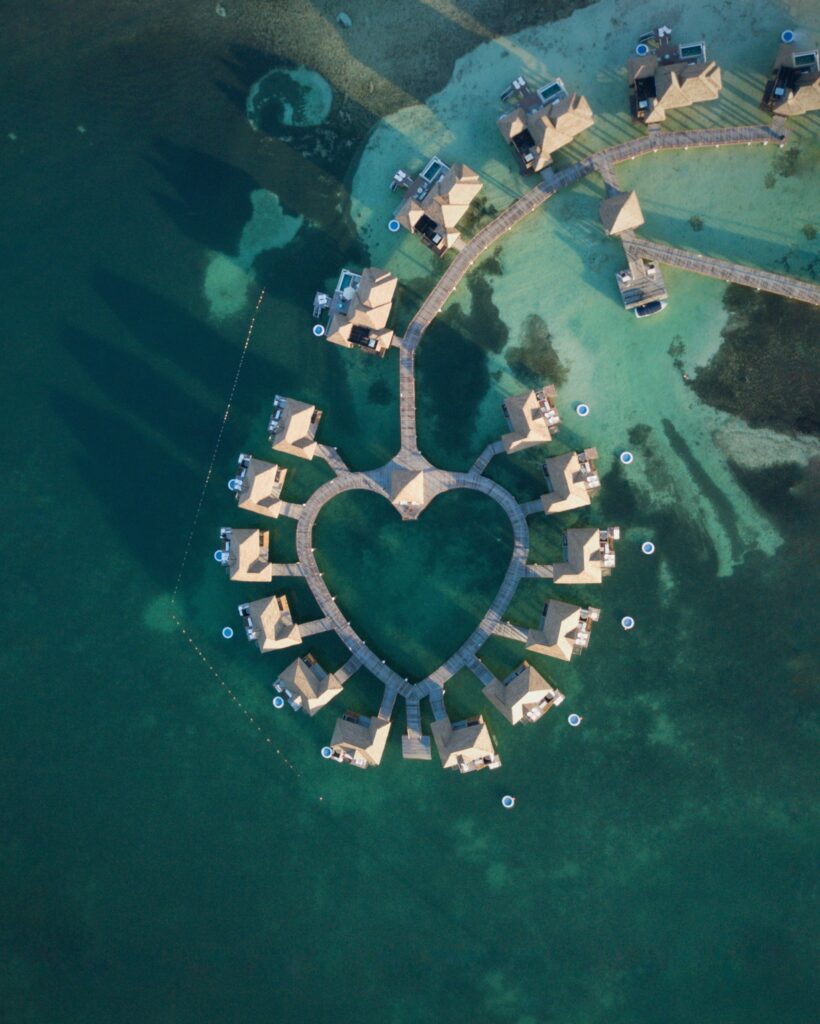 When to Book Based on Weather
Sandals resorts don't have the typical four-season weather you see in most of the United States. They only have two seasons, the wet season and the dry season. The temperature stays about the same year-round.
It may seem obvious that you should book your Sandals vacation during the dry season. Still, there are some advantages to booking in the wet season. There are also a few factors that can make the weather feel hotter or milder that I will be going over below.
Wet Season
The wet season is also hurricane season, so I do not recommend booking your Sandals vacation from early June to late November. However, you may catch some fantastic deals during these months. If you're trying to save money, these may be the months your looking for to book your Sandals vacation.
I recommend purchasing travel insurance if you decide to book during these months. That way, if a hurricane does decide to impede your vacation, you won't be out any money. You should also expect to have rain almost every day in the afternoons.
Dry Season
Or as I like to call it, the "less wet season." You are more than likely to encounter light afternoon rains at least one day of your vacation year-round. This is what makes the islands tropical, and they wouldn't be as lush without these rains. However, the technical dry season is from early January to late May.
During these months, you are much less likely to have rain ruin your entire vacation. Some islands, such as St. Lucia or parts of Jamaica, will only get rain at their highest peaks. Most other Caribbean islands will be a bit overcast every day, with some light showers here and there.
Average Temperatures
The Caribbean has year-round warm weather, with the average temperatures ranging from 75°F to 85°F. That's what makes it such a desirable winter getaway! What makes the difference is the position of the sun and the trade winds.
The sun is highest in the Caribbean during the Summer, so it will feel much hotter because of the sun beating down on you. During the Winter, the sun moves to the Southern hemisphere, so the heat from the sun is not as direct. The temperatures will feel nicer during the Winter.
The trade winds come from the East, so it will feel cooler if your Sandals resort is on the East side of the island. Therefore, you should stay when the sun is highest during the Summer if your chosen resort is on the East side of the island. If you're planning a Sandlas vacation in the Winter, choose a Sandals resort on the West side, so you don't catch those winds as much.
When to Book for the Best Deal
Booking to get the best deal mostly depends on when there is the most demand for a Sandals vacation. However, a few other factors can make the prices vary, like the holidays and the dates that Sandals run special offers.
Low Season
The low season is when there is a very low demand for a Sandals vacation. You've probably already guessed when the low season is, but if you haven't, it's during the wet season. That's when Sandals lowers their rates significantly to encourage people to book during these times.
The low season is from July to early November. Rates can be as low as $225 per person nightly, depending on what Sandals resort you book. You can also find deals on excursions and other extras off the Sandals resort during this time.
High Season
High season is when anyone and everyone makes their way down to the Caribbean. The high season is from December to mid-April. The demand for a room at Sandals resorts is exceptionally high, so they book up fast and often sell out. There is limited availability during these months, meaning that Sandals resorts can charge more.
Although high season generally costs more, it does not mean you can't find a good deal! Sandals has a special deal for last-minute bookings year-round. They'll give you a discounted rate on rooms that people have canceled or just haven't booked yet. By last minute, I mean within the week, so you better have your bags packed and be ready to go if you plan on booking this deal.
Shoulder Seasons
Shoulder seasons are the months bordering the low season and the high season. These are November to Early December and April to June. I typically book my vacations during the shoulder seasons because you can get a decent rate while avoiding huge crowds and bad weather.
Typically April to June will be slightly cheaper than November to December because there aren't many significant holidays bordering those months. Holidays bring the prices back up, which I will review in the next section. You also have more selection with three months to choose from instead of one.
Holidays
No matter the season or weather, holidays will always bring the prices back up, if not more than any other time. This is due to many people booking their Sandals vacation during holidays because they already have time off from work. In other words, they don't have to use as many PTO days.
Holidays are basically extensions of high season, except on crack. Christmas, Father's and Mother's Day, New Year's Day, Memorial Day, and Thanksgiving are all holidays you should avoid booking a Sandals vacation around.
Sandals Special Discounts
Besides the last-minute travel discount I mentioned above, Sandals offers many other amazing discounts and deals on specific dates. When booking, you can check for special discounts on your room by clicking on the "View Qualifying Specials" tab.
Some of the specials that they offer are 45% to 65% off rack rate, up to $635 instant credit, and the perfect gift sale. Some specials can be used in combination with others. There is also the Sandals 777 deal that changes every week.
Best Time to Book Based on Crowds
The crowds and the cost of booking a Sandals vacation are directly correlated. Fewer crowds mean a lower price and vice versa. So let's look at the crowds from the perspective of what type of vacation you are looking for.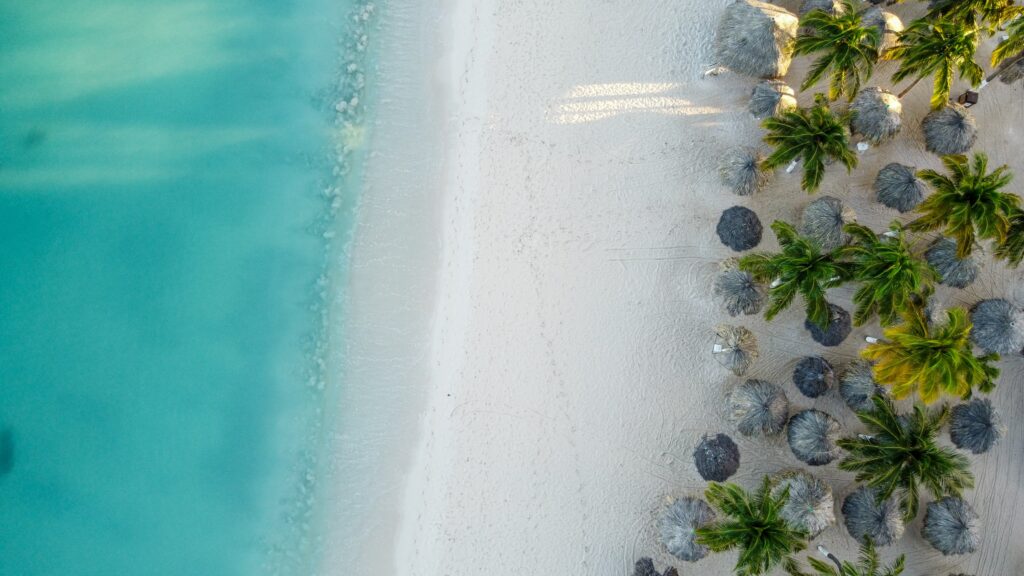 Low Season Crowds
Low-season crowds mean there will be fewer people on vacation. Fewer people mean you can make last minutes bookings, won't have to worry about not having a lounger at the pool, and have all the space you could need on the beach.
However, the low season is during the wet season. That means you are more likely to encounter rain, more humid conditions, and possibly even cancelations due to hurricanes. Although, this may be a minor factor for you if you have flexible dates and travel insurance.
I prefer the low season because I like to book things spontaneously. I know there will most likely be openings on any tours, activities, or spa treatments that I want the day of or a day in advance. I'm also not one to shy away from a bit of rain.
High Season Crowds
High season is when everyone goes to the Caribbean because the weather is excellent, and during the colder months in the States. If you are booking during high season, you will need to book everything extremely far in advance. You will also be sharing space with a lot of other people.
Some people like the high season because you'll get the chance to meet people from all over, and every day is like one big party. However, you'll have a hard time finding a spot at the pool and may have to book some activities before you even leave for your trip to ensure you get an opening.
Shoulder Season Crowds
Shoulder season crowds are a nice in between of the low season and high season. There will be people there, but not so much that you'll have difficulty booking activities or finding a nice spot to yourself on the beach. You'll also have plenty of chances to socialize without it being overbearing.
The weather is hit or miss during this time because it's right on the border of the wet season and dry season. You may get some showers here and there, but most likely not your entire trip. You never really know during the shoulder seasons, and most of the time, the forecast isn't even super accurate.
How Far in Advance to Book a Sandals Vacation
The further in advance you book your Sandals vacation, the better. You can book a Sandals vacation up to two years in advance. Still, I'm not particularly eager to book until a year beforehand with a two or three-month leeway. This gives me enough time to plan life events accordingly and ensures I have a wide choice of rooms.
If you wait too long to book your Sandals vacation, rooms will start dwindling, and the rates can even go up. This is because the demand for an individual room goes up when there is less available.
The only exception to this rule is if you are highly flexible and want to leave for your vacation immediately. With Sandals' last-minute travel deals, you can get $50-$100 off the nightly rate. This makes it just as cheap as if you booked it a year in advance and sometimes even cheaper.
The Overall Best Time to Book a Sandals Vacation
Overall, I prefer to book my Sandals vacations during the Spring shoulder season, from April to June. You will likely have decent weather during this time, and it will be less crowded than during the high season. It is also not around the major vacation holidays, Thanksgiving and Christmas.
There are always plenty of rooms to choose from, and you can book all your activities for the week once you arrive. You don't have to worry about waking up early to get that perfect spot on the beach or missing out on any of the restaurants because they're already reserved for the week. You can simply enjoy your time there without the stress of too many people or bad weather.