There's something about the Bahamas that attracts millions of tourists each year. Whether it's the 700 coral islands or the pink sands and pigs on the beaches, the place has a unique charm that's difficult to miss. And then there are so many things to do in Bahamas! You'll never have a single boring moment here.
The days here are warm while the nights are cool It's mostly sunny so you can go around exploring the place or maybe chill on the beach. The country has something for all types of travelers.
You can revel in the dreamy scenery, pristine beaches, sunny weather, green gardens, and amazing resorts when you're here.
And then there are adventure activities. If you're looking for a heart-pounding adventure of a lifetime, the Bahamas has options for you as well. And the best part is that reaching the Bahamas is super easy! Two international airports here connect to major cities in the US.
So let's dig into the best things to do in the Bahamas.
Things to do in the Bahamas
There's a lot you can do here. We will list the most popular things to do in the Bahamas.
1. Stay at a luxury resort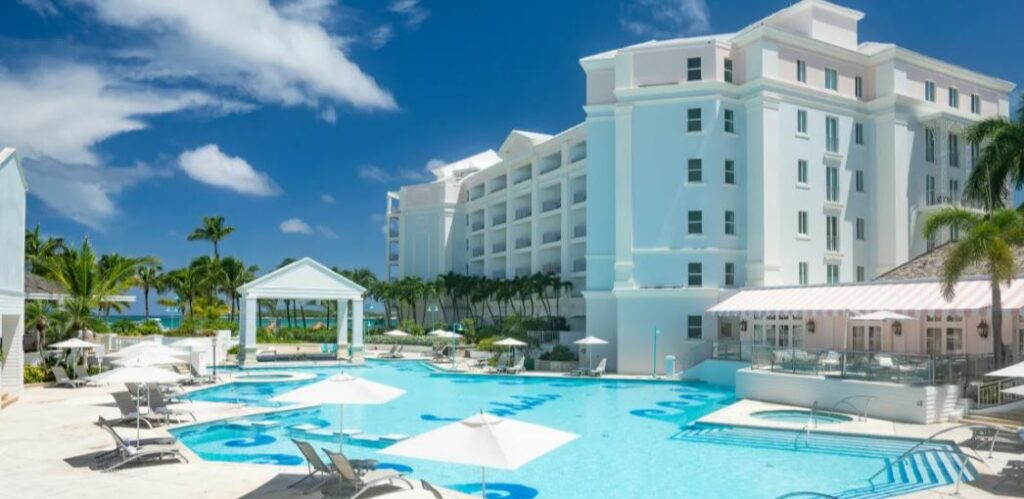 There are many luxury resorts in the Bahamas. But if you're looking for an all-inclusive deal, Sandals would be the obvious choice.
It's a resort chain that provides adults-only luxury accommodation. You can stay here if you're a couple in love or a solo traveler.
There are two Sandals in the Bahamas – Sandals Royal Bahamian and Sandals Emerald Bay.
The Royal Bahamian is a beach resort that offers an exotic island adventure. The resort has 12 dining options and a spa. There are two sky-sized pools and a Coconut Grove lounge area.
The best accommodation here is West Bay Ocean View suite. It's a swim-up suite with a soaking tub and personal butler services.
Sandals Emerald Bay sits on 500 acres of tropical land and features a mile-long beach. There are sensuous suites and secluded villas for couples in love. It also has a spa and a golf course.
The best accommodation here is Royal Estate Beachfront Suite which has a pool and personal butler services. Walk out of your room; the beach is right there, a few steps away.
2. Go beach hopping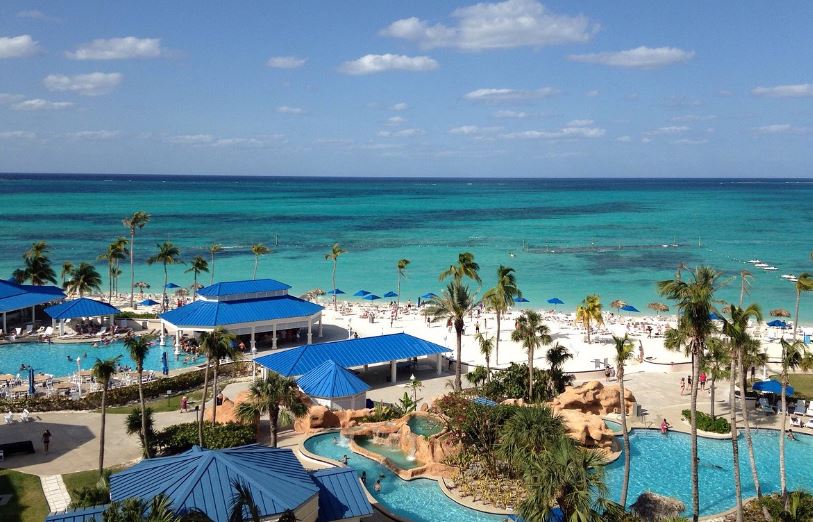 With 700 islands, the Bahamas have practically infinite beaches. But not all of them are popular among tourists.
The most popular beach in the Bahamas is Cable Beach in Nassau. There are some public access areas on this beach from where you can see it. However, a large part of the beach is reserved only for Sandals guests. If you're staying at Sandals, this is an excellent place to visit.
For others, you might want to visit some other beaches like Pink Sands beach on Harbor Island. The sand here is pink, silky soft, and mesmerizingly beautiful. It's a 3-mile long beach so you can go for a long walk here.
If you're in Exuma, make sure you visit Pelican Beach. It has beautiful blue waters and calm and serene surroundings, making it one of the best beaches in the Bahamas.
Some other famous beaches here are Gold Rock beach, Coco Plum beach, and Cabbage beach.
3. Go shopping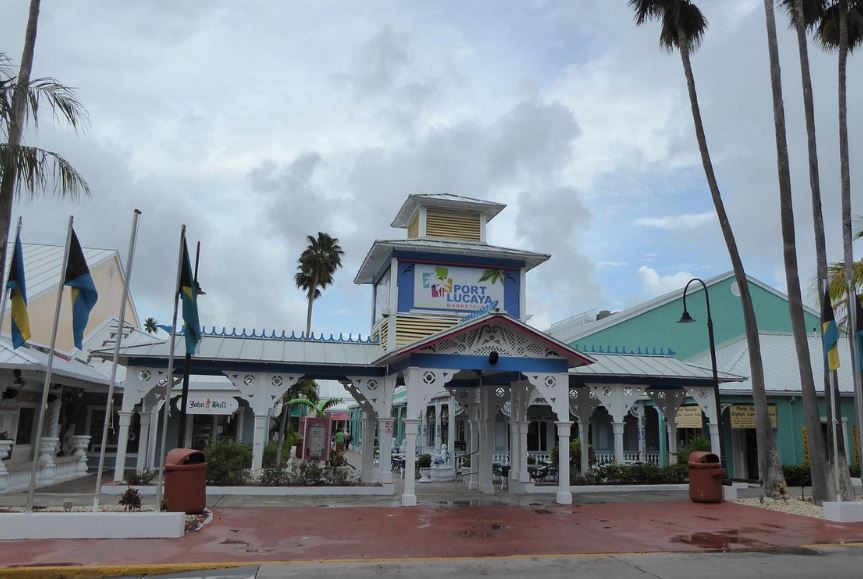 The Bahamas has some of the trendiest and most beautiful shopping places. Port Lucaya Marketplace is the biggest and the most popular shopping destination in the Bahamas.
There are several specialty stores and boutiques in this area along with many restaurants and bars to keep you happy and full while you shop to your heart's content.
You'll also find craft centers and duty-free stores in the area. Shopping here is so much fun that when you're not on the beach, you should come here. It's definitely one of the most fun things to do in Bahamas.
If you're looking for some flea market shopping, make sure you visit Straw Market in Nassau. It's the place where cruise ships dock so if you're visiting the Bahamas on a cruise and want to go for a quick shopping spree, this is the perfect place.
Marina Village is another spectacular shopping area in the Bahamas. You'll find many jewelry shops here. The place is also famous for its ice cream shops.
4. Eat at a nice place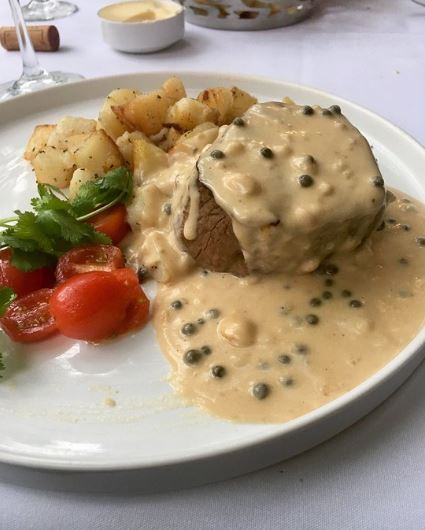 If you're staying at a resort like Sandals, you'll have access to unlimited meals at their multiple restaurants. However, if you're staying somewhere else, you'll have to go out for a bite. Let's discuss some of the best restaurants here.
If you're in Nassau, make sure you visit Café Matisse. While it's popular for its delicious dishes, it can be busy, especially during the tourist season so it's always best to make a reservation before coming here.
If you're in the mood for a beer, make sure you visit Pirate Republic Brewing Co. The place has a fun vibe and offers wonderful service. They have several types of craft beer for beer lovers.
If you want to go fine dining on a date, Graycliff Restaurant is a good choice. It's famous for its elegant décor and well-trained staff.
There are many restaurants offering food delivery in the Bahamas. If you're staying at a place that doesn't have its own restaurant or if you don't feel like going out, food delivery is a good option.
5. Swim with the pigs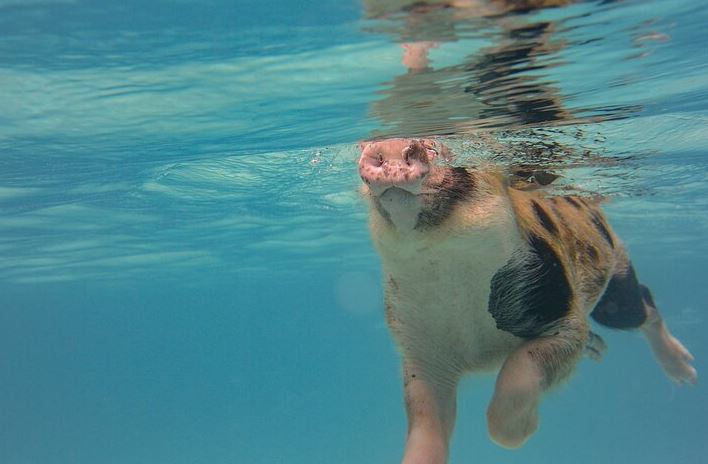 The country is famous for its swimming pigs and it's one of the most wholesome things to do in Bahamas. These pigs are friendly and cute and ready to go swimming with you.
There are many private tour services that will let you swim with the pigs. Visit Pig Island and a drove of pigs will rush towards you. Play with them and splash around in shallow waters.
They are wild animals who love playing with humans. While they're always up for treats, make sure you treat them with respect. Just make sure you don't ride or hurt them and they'll always be your friends.
While pigs can eat anything, the government requests that they should be fed only pitted fruits. Also, feed them only in the water or they might ingest sand, which is bad for them.
They typically love apples, watermelons, carrots, and lettuce. They are smart and adorable creatures who will make you fall in love with them.
6. Visit historic sites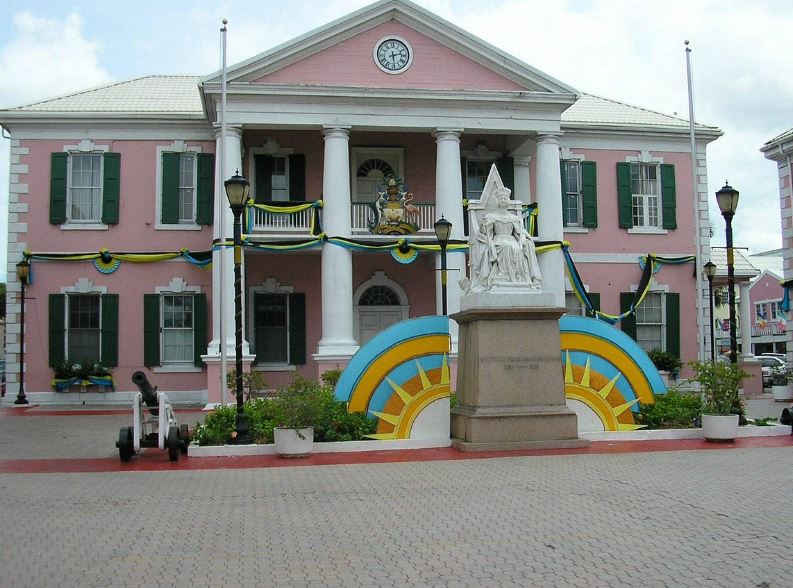 If you're a history buff, make sure you visit the historic places of the Bahamas. Let's cover some of the most prominent places here.
Begin your trip at Parliament Square that has a statue of Queen Victoria in the middle. You'll find most government buildings here. The structures here have colonial architecture that will take you back to the Victorian era. There are attractive and brightly colored buildings that will grab your attention.
Nassau Public Library is the next place you should visit. It's also a museum that showcases the history of the Bahamas and features an old jail. Visiting these places is one of the most culturally enriching things to do in Bahamas.
Make your next stop at Fort Fincastle. It was built in 1793 and is at the highest point on the island. The fort was a vantage point to look out for pirates. It stands at 126 feet and offers panoramic ocean views.
Another great place to visit is Christ Church Cathedral. It's a gothic building made of limestone and has striking stained glass windows. It has captivating tapestries and kneelers.
You can also visit Government House, Queen's Staircase, Cloisters and Versailles Gardens, and Fort Charlotte on your history trip.
7. Enjoy the nightlife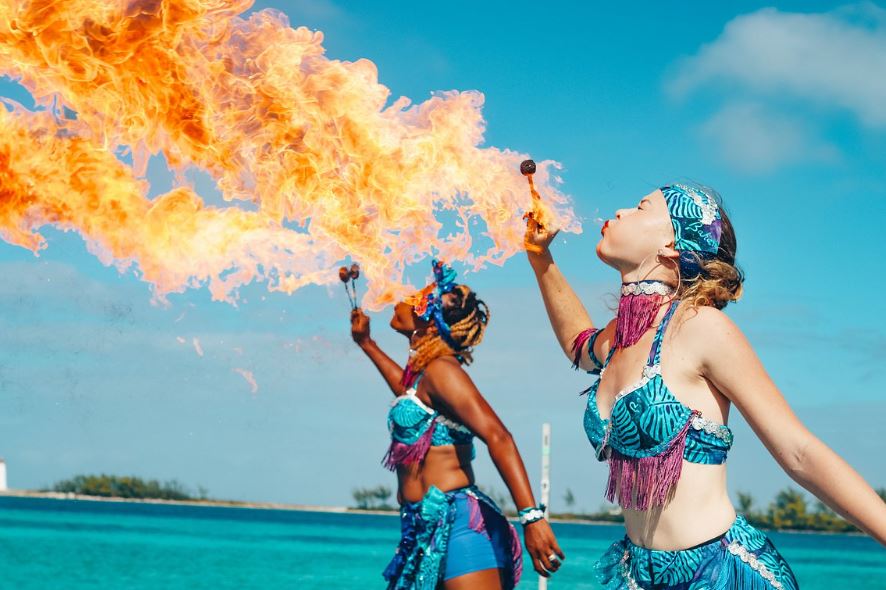 The Bahamas is calm and serene in the daytime. And in the evening, it comes to life with an active nightlife. If you stay at a luxury resort like Sandals, you'll get entertainment and nightlife inside the resort. However, if you're staying somewhere else, you'll need to look for a good scene.
Begin your adventure at Tiki Bikini Hunt. They offer day and night live entertainment with local talent. If you visit on a weekend, you can indulge in music by steelpan players, followed by jazz. Whether you enjoy R&B or calypso singing, you'll find it all here.
After that, try your luck at Atlantis Casino which brings grand entertainment to you. It combines the Las Vegas vibe with Disneyworld stagecraft and lets you dine, gamble, and shop.
The place is busy, pompous, and energetic. It's among the most fun things to do in Bahamas.
If themed parties are your thing, visit Bahama Boom Beach Club. They hold a different themed party every night and you can groove on their huge dance floor. The club is right at the beach so you can walk on the sand in the daytime and hit the club at the night.
8. Alcohol and Tobacco trips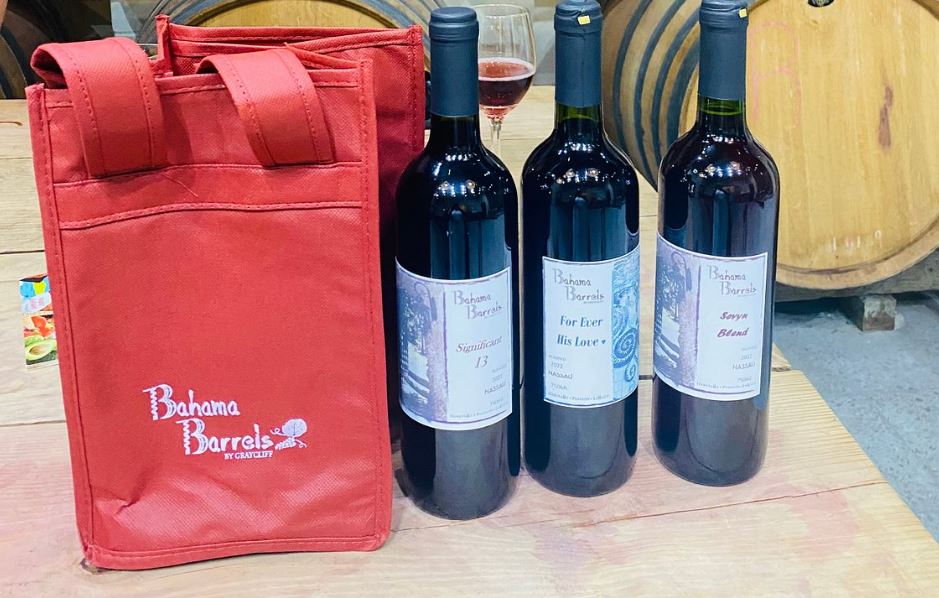 If you're a wine connoisseur, a wine class is a must. It's among the best things to do in Bahamas.
Begin by making your own wine. Take a wine maker class and learn the ins and outs of blending wines. You'll find several professional wine blending classes here.
You can create your own wine and carry it home. And that's not all – you get to create your own label as well!
If you're not a wine lover, you can take a different tour. Roll a cigar with your hands. Or you can combine both tours and become an expert wine blender and cigar roller in just 3-4 hours.
And if you're a lover of beer, make sure you visit one of the local breweries. The Bahamian brewery is among the biggest breweries here. They are the makers of the popular Sands Bahamian beer. Taste their beers and if you want, even buy some bottles as you leave.
9. Visit the waterparks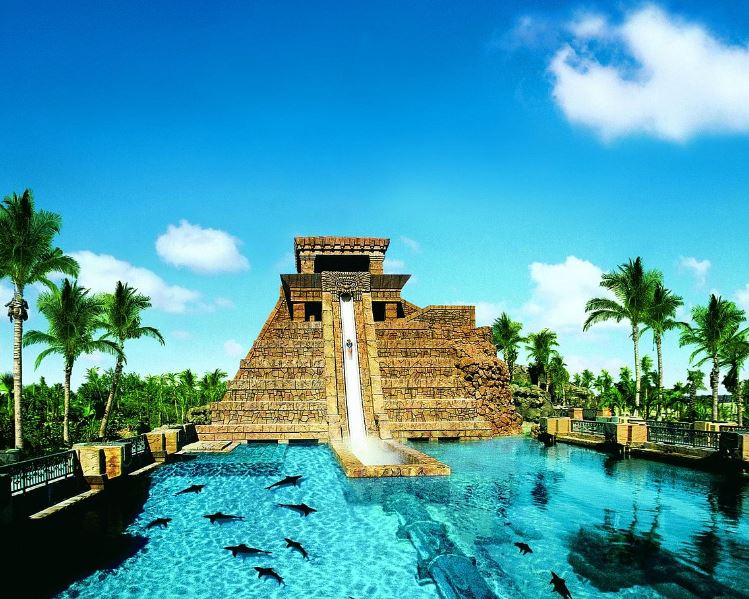 While there's water everywhere in the Bahamas, a water park is very different than a beach. It's more adventurous and pumps adrenaline, giving that rush that you're looking for. It's one of the most exciting things to do in Bahamas.
Begin your water adventure at Aquaventure, which is a water park on 141 acres. It offers non-stop aqua fun with several thrilling rides. But that's not all. There is a mile-long river ride, 20 swimming areas, a water fort, and a lot more. The place also has a fine dining restaurant.
Another option is Baha Bay Water Park. It offers beach access with water slides. There's a cute kid's pool and play area as well.
Waterscape is an aquarium in the Bahamas. In fact, it's the biggest outdoor aquarium in the entire world. It has five swimming pools, six lagoons, and 40 waterfalls. You can also visit their underwater walkways and view fishes up close.
10. Visit the Geological Formations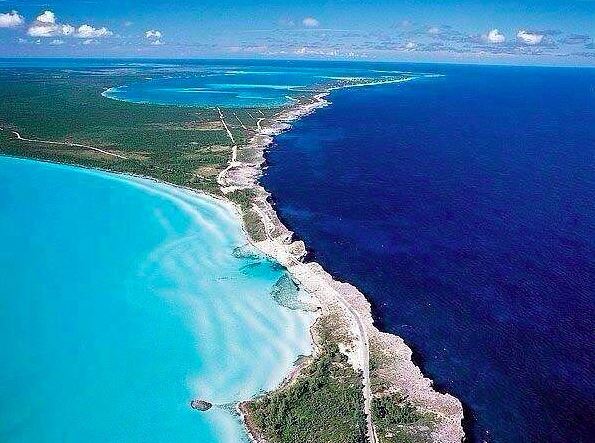 The Bahamas have amazing geological features that will make you fall in love with them. If you're a nature lover, it's among the most amazing things to do in Bahamas.
Start by visiting the Glass Window Bridge. It's a true wonder of nature and you can clearly see the difference between the Atlantic Ocean and the Caribbean Sea. While the Atlantic Ocean has rich blue waters, the Caribbean Sea has calm turquoise waters. Between them is a strip of rock that's just 30 feet wide.
Next, go to Blue Holes National Park to witness the unique geology of freshwater holes that you can visit on a boat. You can also go on a diving adventure here.
Also take a trip to the Ocean Hole, a saltwater lake. It's often considered bottomless and has a rich ecosystem. It's connected to the Atlantic Ocean and the water rises and falls with the tides. While it's a great place for swimmers, there are no shallow areas for non-swimmers. However, if you're a non-swimmer, you can still come here for a picnic.
Other attractions
There are so many things to do in Bahamas that you can easily spend a month here. Apart from all the things listed here, you can also take ATV tours, jeep tours, ecycle tours, and even self-guided tours.
Go on a food-tasting trip or take a cultural walking tour. Once you're done, go swimming with the turtles. The list of things to do in Bahamas is practically endless!
Visiting the country for a destination wedding? Check out our picks for the most romantic Bahamas wedding.