With its unspoiled beauty and authentic beach vibe, Grenada is a hidden gem in the Caribbean. You'll find so many things to do in Grenada that there will never be a single dull moment.
This island country has many pristine beaches, spectacular waterfalls, chocolate factories, and rum distilleries. It also has numerous dive sites where you can find stunning underwater scenes.
When you're looking for a beyond-the-ordinary experience in the Caribbean, Grenada is the place to be. The country has started gaining popularity rather recently so it's not overcrowded with tourists. If you're looking for a place that offers natural beauty, raw excitement, and many things to do, visit Grenada and you'll leave with many happy memories.
Let's look at some of the best things to do in Grenada.
Things to do in Grenada
There are dozens of exciting things to do in Grenada. Let's discuss the most popular ones.
1. Find the best accommodation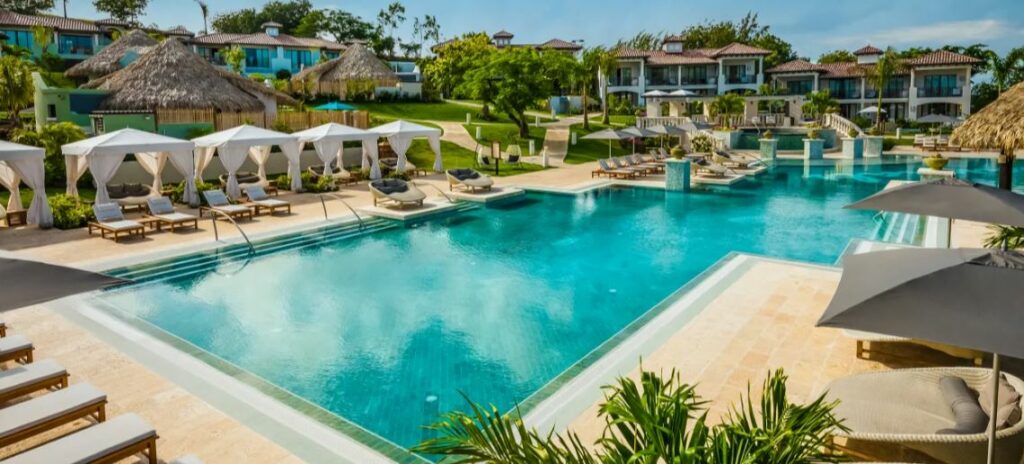 Finding good accommodation is the first rule of vacationing. If you stay at a less-than-satisfactory place, you can't be happy enough to enjoy your vacation. While accommodation is important for all travelers, it's even more important for honeymooners.
If you're with someone you love, you need the best place to stay – a place that offers you all the luxuries so you can enjoy your love to the fullest.
Sandals Grenada is among the best resorts in the country. It's an all-inclusive resort so you have to pay once and everything will be covered in that package. This includes your meals, drinks, and some motorized sports and activities.
This resort is on Pink Gin Beach and offers 5 amazing dining options and 6 bars. If you're a party animal, make sure you visit the clubs at the resort.
The best accommodation in the resort is the Italian Oceanview suite that comes with a tranquility soaking tub on the balcony. When you book it, you also get personal butler services. It offers the perfect intimate space to the new couple.
2. Go Beach hopping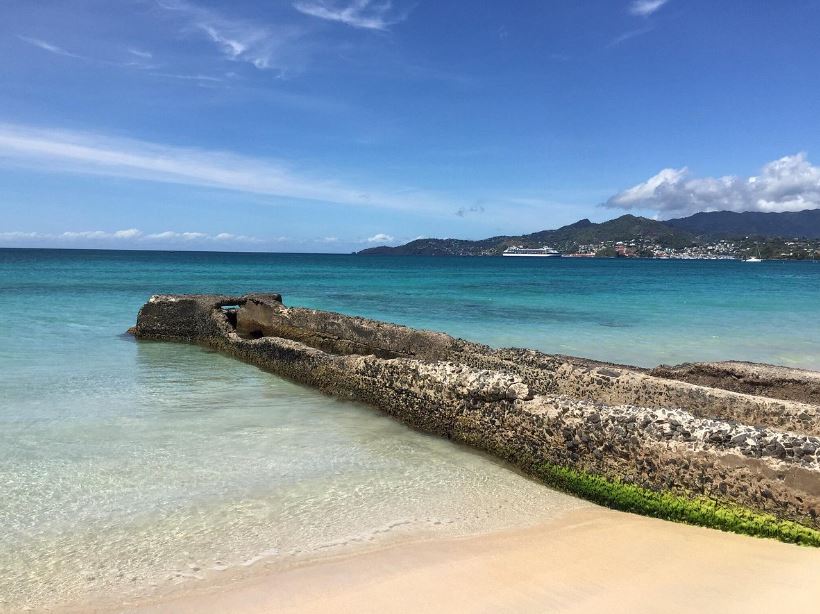 Grenada has several beautiful beaches, which means you have plenty of options for beach hopping. Visiting beaches is among the most popular things to do in Grenada. Let's discuss some of the prettiest beaches in the country.
a) Pink Gin Beach
This beach is perfect for seashell collectors. While it's a bit rockier than some of the other beaches in Grenada, it has big and beautiful waves that make the place very attractive. If you stay at Sandals, Pink Gin Beach will be easily accessible to you.
b) Grand Anse Beach
Walk on the soft white sands of the beach and enjoy the views of turquoise blue waters. This beach has hills in the back and you can experience different landscapes in one place. Sunsets here are just perfect and cast a wonderful glow which makes the place even more magical.
c) Sandy Island
It's a small island in Grenada that offers amazing snorkeling options. You can take a boat ride to this island and spend the day enjoying the natural beauty or tasting barbecued fish. Some travelers call it the best beach in Grenada.
3. Taste the local delicacies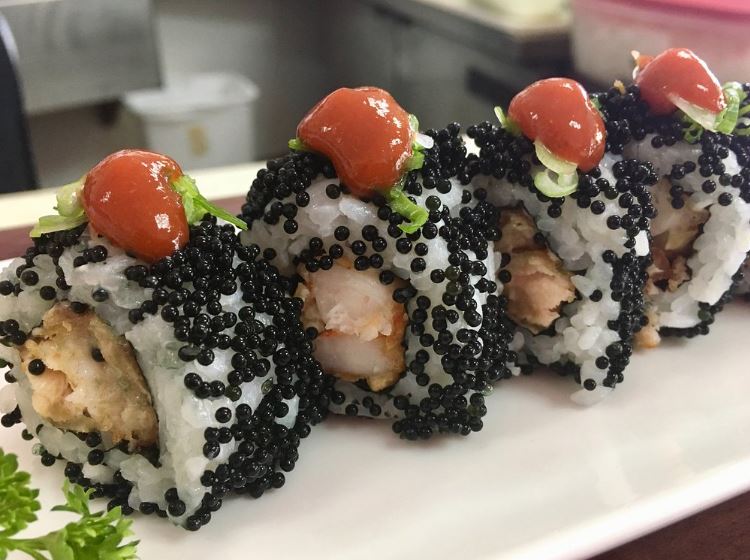 If you're staying at Sandals, you'll be able to access 5 restaurants and 6 bars that won't charge you for a meal. However, every once in a while, you might want to step outside and experience the local scrumptious delights. If you're a foodie, this is among the best things to do in Grenada.
a) Sails Restaurant & Bar
It's a popular restaurant in St. George's that offers excellent views of the harbor. The staff is friendly and polite, and the food is good. They specialize in seafood and you can order anything from lobster and crab to fish and octopus.
b) Bella Milano
This is a bakery and coffee shop that serves delicious desserts. If you're longing for a coffee and some pastries, this is the place to go. When you're here, make sure you taste their chocolate croissants and doughnuts.
c) Carib Sushi
It's a sushi place that serves fresh fish with amazing wines. If you're a sushi lover, this place is a must-visit. Most of their dishes are made with tuna or local fish. It can be crowded during busy hours so it's a good idea to get a reservation before visiting.
4. Go shopping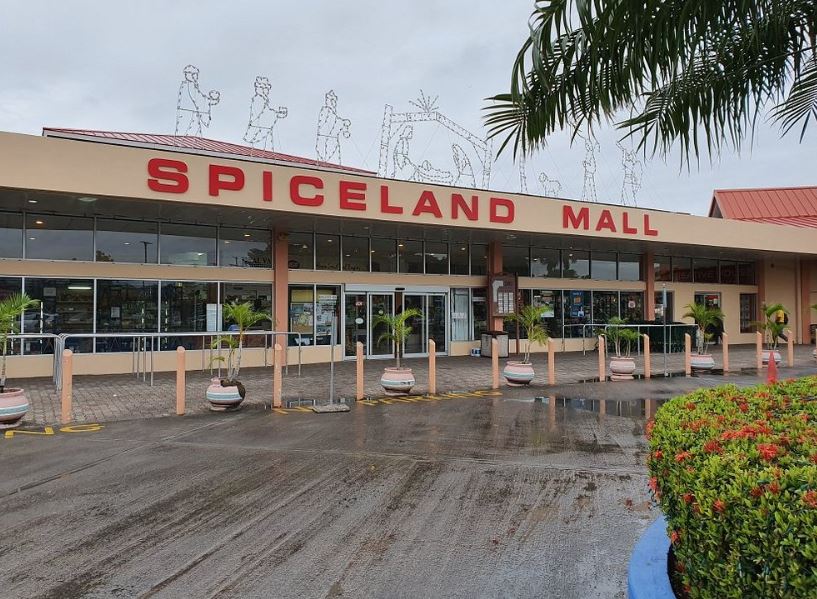 Grenada offers a unique experience that you'd never want to forget. Get reminded of the beautiful days spent here with the right souvenirs. Shopping is one of the most fun things to do in Grenada because there are so many amazing products to buy. Let's look at the most popular shopping places on the island.
a) Spiceland Mall
There are many stores in the mall, including a grocery store, and a couple of restaurants. You'll find many duty-free shops here so carry your passport for a good deal. There are also some tourist shops that carry amazing souvenirs and gifts.
b) Esplanade shopping complex
It's a mall and shopping complex that has many tourist shops selling souvenirs. You'll also find clothing and accessories in the market. It also has some jewelry shops that sell Colombian emeralds. While there is no food court, you'll find some fast food outlets.
c) Paradise Glass art gallery
This place has many gifts made of glass. From glass jewelry to complicated glass art, there is a lot to see and buy. And while you roam around, they offer you coffee for free. It's a unique experience.
5. Take a Chocolate Tour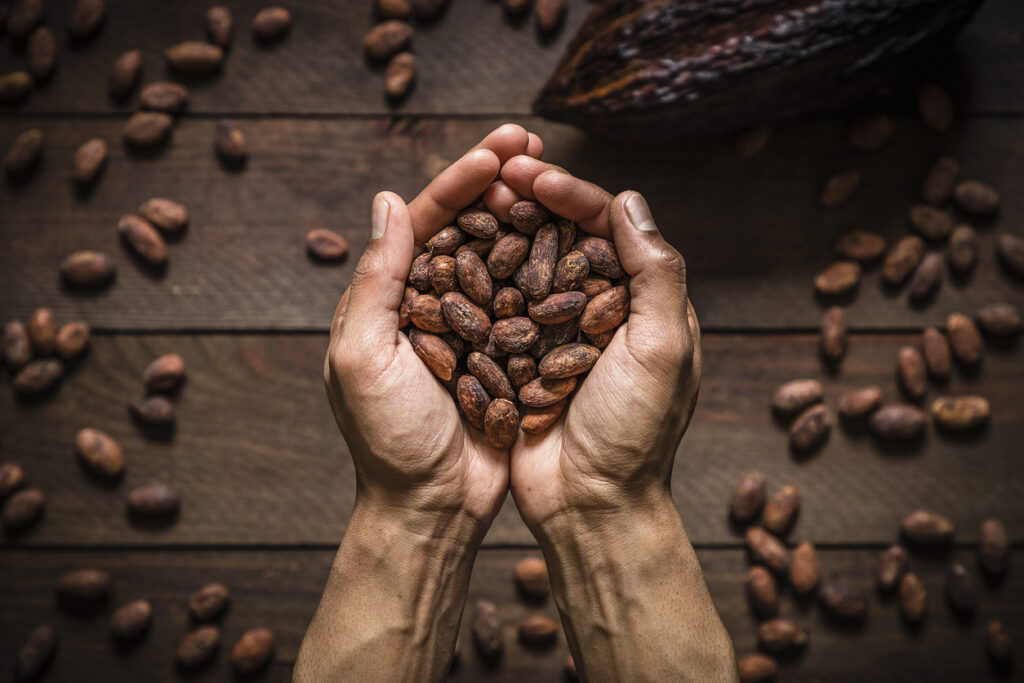 Grenada is a small country that has 5 chocolate factories. Visiting these factories on a chocolate tour is among the sweetest things to do in Grenada. And if you visit in May, you can experience the annual Chocolate Fest.
During this fest, the locals celebrate everything related to chocolate – right from the tree to the final candy. Local artists make chocolate art including chocolate jewelry.
It's the time when chocolate lovers from all over the world visit the island. If you're a chocolate lover, make sure you don't miss this event.
Even if you visit Grenada during any other month, you can still take a chocolate tour. You can visit any of the five companies, including Grenada Chocolate Company, Diamond Chocolate Factory, and Tri-Island Chocolate Factory.
When you visit these factories, you can see how chocolate is made, right from the berry. You can taste the chocolate and even buy it and take it with you. There are many types of chocolate and they vary from factory to factory.
6. Take a rum tour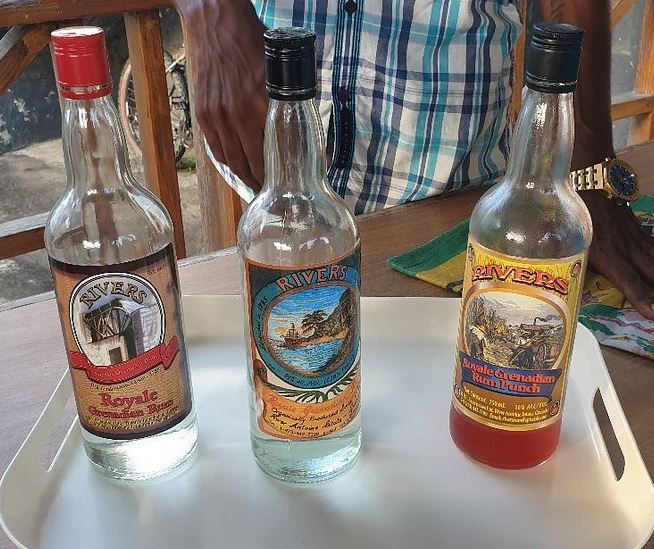 When in the Caribbean, make sure you taste local rum. And when in Grenada, take a rum tour. This is a guided tour where you'll be accompanied by a rum expert. You can go to any rum distillery and see how this delicious spirit is made.
You can experience the different types of rum being made and sample all of them. The guide will tell you the history of the distillery along with all the new and old methods used to make rum. If you've purchased some chocolates on your chocolate tour, make sure you combine rum and chocolate for a heavenly experience.
While this tour is good for rum enthusiasts, it's also a great option for history lovers because rum distilleries in Grenada are a part of its history. It's an informative and fun tour with a happy vibe that will make you enjoy every moment.
Unless you're a teetotaler, a rum tour is among the most fun things to do in Grenada. You can visit the River Antoine Estate rum distillery, Clarke's Court rum distillery, or Blue Light distillery.
7. Explore the underwater sculptures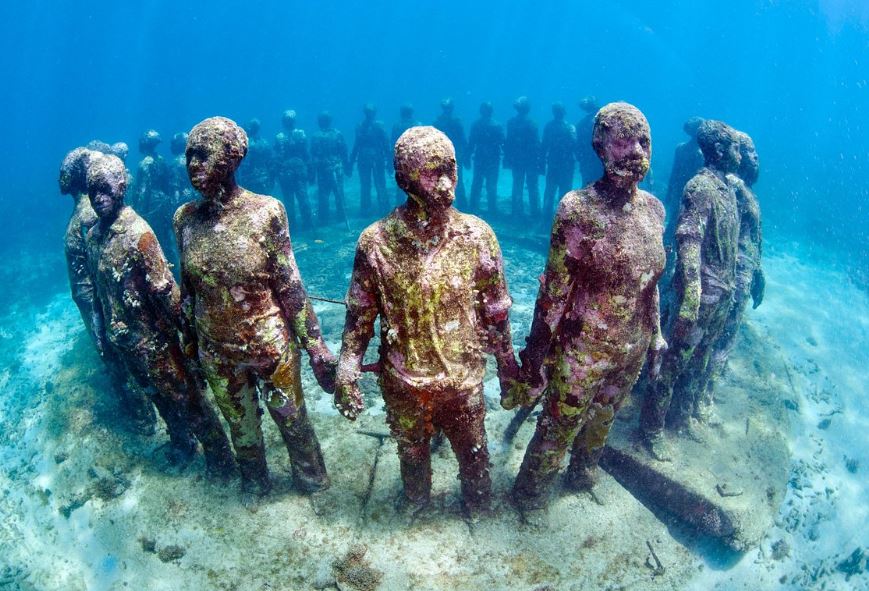 Want to have an adventure of a lifetime? Visit the Underwater Sculpture Park. It has got statues made of concrete and steel. Visiting these statues is one of the most dramatic things to do in Grenada.
While the sculptures have an ancient look, the park was actually made in 2006. The statues are heavy and some of them weigh about 15 tons each. They're fixed in place using steel bolts.
There are 75 sculptures and thanks to the clear waters, they are easy to see. And since some sculptures are close to the water surface, they can be seen through glass bottom boats. However, the best way to visit the park is on a diving excursion.
You'll find many different statues here but the most popular is The Vicissitudes. It's a sculpture of a group of children standing in a circle, facing outwards. There are different interpretations of this art.
The sculpture park is a government effort to protect the reefs and maintain the ecosystem's health. There's a fee to enter the park and that money is used for the upkeep of the statues.
8. Visit the waterfalls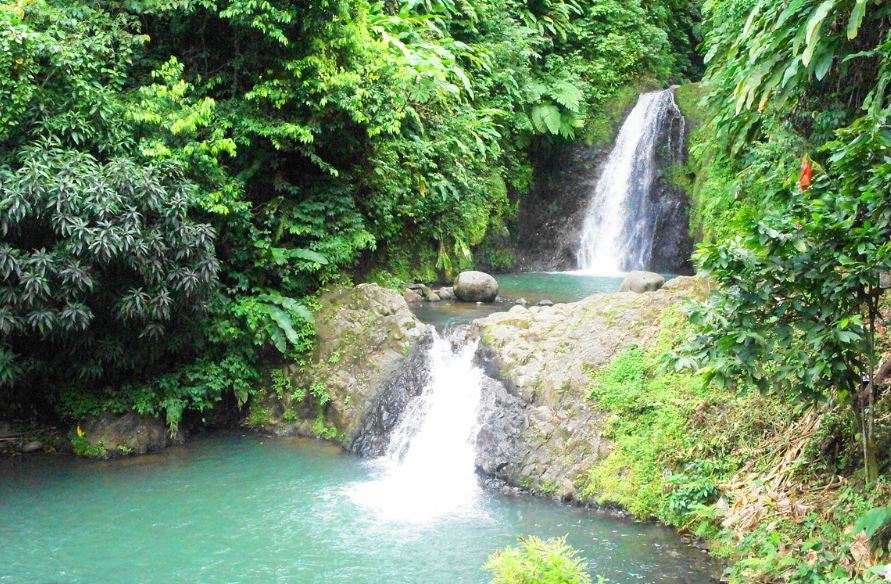 Grenada has amazing waterfalls. If you're a swimmer, you can take a dip here and if you're not, you can still come here for a picnic. There are many waterfalls in Grenada and here are the most popular ones.
a) Annandale Falls
It's a mesmerizing waterfall that falls from a height of 30 feet. There are lush green surroundings and a small pool where the water falls. The walk to this waterfall is pretty easy and you can see locals jumping from the cliff into the water.
b) Seven Sisters Falls
Seven Sisters fall also has dense green surroundings with a cave-like area where the water falls. There's a pool made from the water from the fall and you can swim in it. You'll need to hike through the forest to reach this fall. The hike can be difficult for people with mobility issues.
c) Concord Falls
This waterfall is really high and falls from a height of 65 feet. You don't have to hike for long to reach this place. You can reach the top easily and if you want to reach the base, there is a small descent. There are experienced locals here and they'll jump for you for a tip.
9. Take a spice tour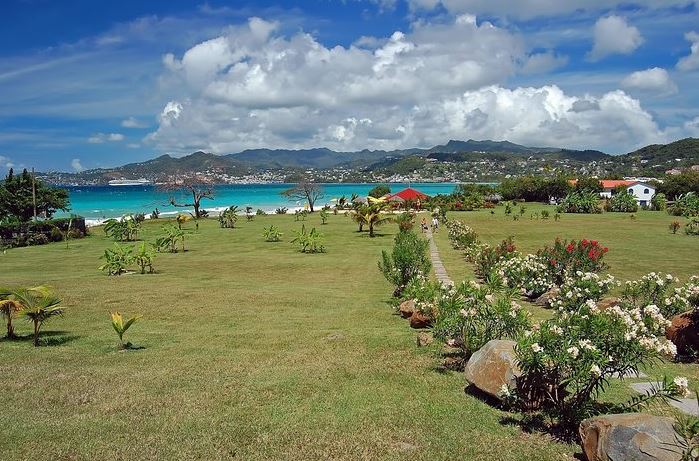 Grenada is a food lover's paradise. It has chocolate, rum, and fresh seafood. But that's not all. The country also has spice plantations where you can find several spices and herbs.
There's a reason why Grenada is called the isle of spice. Take a guided tour of its spice plantations and find out everything about spices and how they grow. Discover where the delicious Caribbean food gets its taste from.
You'll find several spice plants here including nutmeg, clove, allspice, and cinnamon. And sometimes multiple spices grow on a single plant! Make amazing discoveries about the spice world with a spice tour with other tourists.
There are many spice farms and estates in Grenada including Belmont Estate, Dougaldston Estate, Laura Herb and Spice Garden, and others.
You can pay a small fee and take a group tour with an expert guide. Each plantation has its own guide.
10. Try river tubing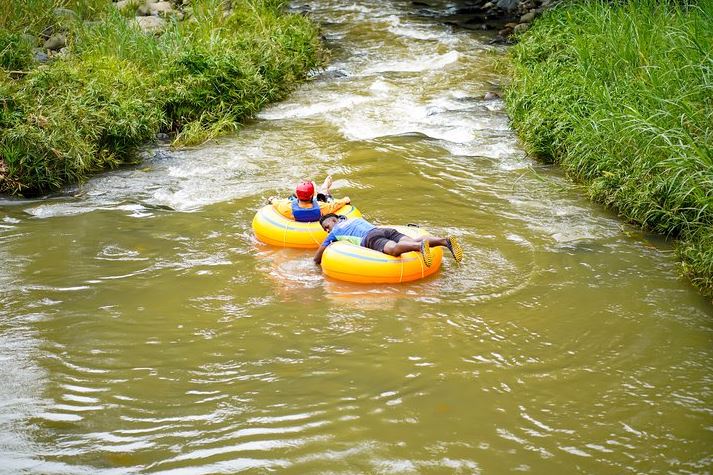 When you come to Grenada, you might notice a lot of tourists try river tubing. It's pretty popular here and is among the most thrilling things to do in Grenada.
Enjoy tubing in the Balthazar River which is the most suitable for this activity. It will be a half-day experience in which you will get to swim, relax, and watch cliff divers jump into natural pools.
Continue your journey as you tube along the river and float with the flow. There are different tour providers and they all offer pretty much the same services, except their locations can be different.
Before the tubing begins, you can also check out the local vegetation and stop at natural pools. And once you're done tubing, sip on rum punch to have a great end to a good day.
Looking for more?
There are many other things to do in Grenada. From 4×4 tours to hiking and from ebiking to luxury car tours. And then there's boating, fishing, dinner cruises, and spa massages. When you're here, you'll never run out of activities.
You'll also find water parks and amusement parks for kids. No matter what kind of traveler you are, Grenada has something for everyone.
Visiting Grenada for your honeymoon? Check out the best place to stay when in love.