If your heart desires a beach vacation and water activities, Jamaica is the perfect place to visit. It's an island country in the Caribbean that has a rich culture and a unique vibe. And there are so many amazing things to do in Jamaica that you'd want to stay here for at least 7-10 days to get a fulfilling experience.
This island has something for everyone. Whether you're a honeymooner in love or a solo traveler seeking peace and quiet, Jamaica will give you the perfect destination vacation.
It has warm and sunny weather that is ideal for all travelers. While the beaches are nice and calm for tranquility seekers, the place also has several entertainment options for party animals.
If you've got your heart set on this island, let's look at some of the most exciting things to do in Jamaica that will add extra spice to your vacation.
Things to do in Jamaica
Let's explore the top 14 things to do in Jamaica to make your vacation extra special.
1. Stay at the perfect resort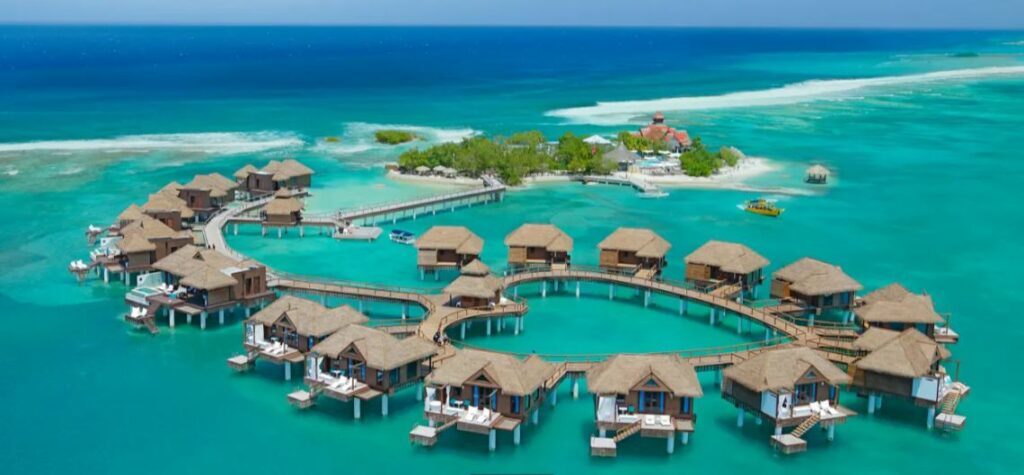 Your vacation starts with the type of accommodation you choose. If you're a honeymooning couple, make sure you select a resort that offers you the most luxurious vacation.
One such resort is Sandals Montego Bay. It offers amazing sea views and swim-up butler suites. Royal Caribbean, on the other hand, offers a British colonial touch with manicured gardens and roaming peacocks. They also have a private island that's available only to resort guests.
Sandals Negril is another offering by Sandals. It provides access to the pristine Seven Mile beach of Jamaica. It's a laid-back hideaway that offers a romantic paradise to honeymooners.
There are several other Sandals resorts in Jamaica and all of them offer all-inclusive deals. This means you spend only once while booking your accommodation. All the other expenses such as food, drinks, and motorized sports are included.
Keep in mind that Sandals resorts are only for adults so they provide a great destination for honeymooners and new couples.
2. Visit the Dunn's River falls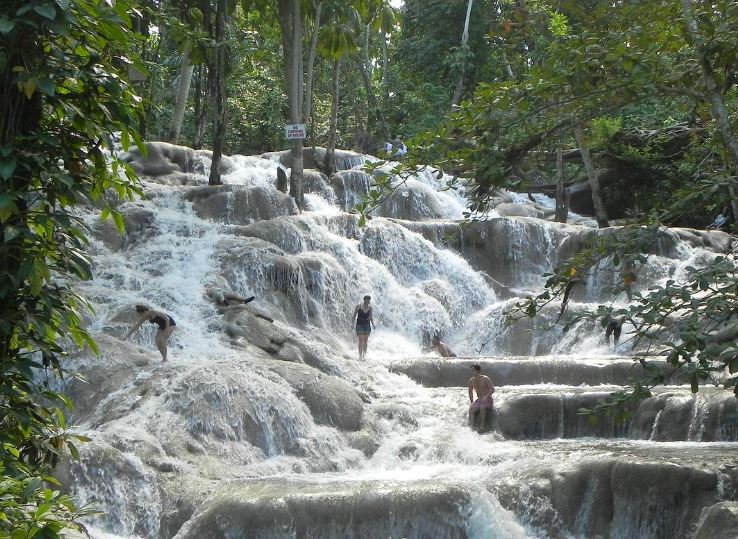 These falls are among the national treasures of the country. Dunn's River falls are also famous as Las Chorreras. It is Spanish which translates to springs and waterfalls. These falls are arguably the most beautiful spot on the island.
You can climb the waterfalls as a part of a guided tour. They offer a tiered beauty as the water runs down from the rocks to the Caribbean Sea. You need to book a tour to visit the place with others. And if you stay at a resort like Sandals Dunns River, the resort's experienced staff will take you there.
Form a human chain and climb the rocks to enjoy the falls. Hang out in the lagoons along the way and have fun there. The falls are so easy to climb that it seems like they're man-made but they are all-natural.
3. Visit the Blue Hole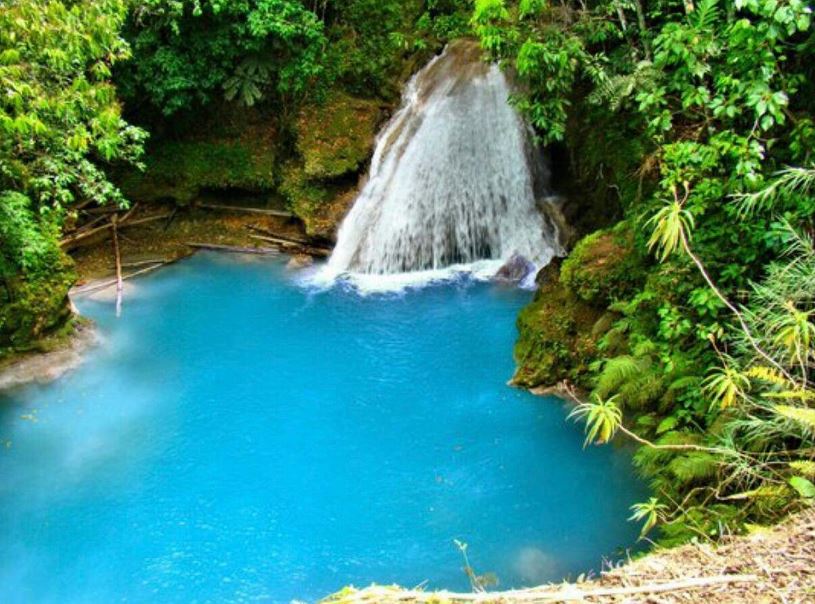 If you're an adventure seeker, you'll love Jamaica's Blue Hole. It offers breathtaking views and thrilling activities. You can trek through the jungle and jump into the water. The river water is cool and refreshing, and the views are simply amazing.
This is an experience you won't forget for a lifetime. There are options for ziplining and tubing as well. Bring your lunch along as you picnic with your partner or your family. And if you don't want to pack your food, you'll find a fun restaurant there.
While you must be a swimmer to jump into it, non-swimmers can do it with a life jacket and guided help.
4. Walk on the Seven Mile Beach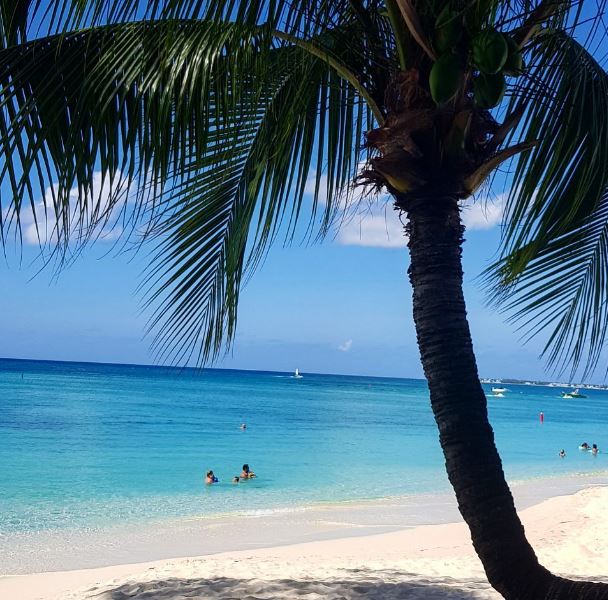 This beach is popular as the best beach in the Caribbean. It comes under public property and anyone can access it.
If you are a beach lover, booking a hotel or a resort nearby is best because it has crystal clear waters and soft white sand.
Many water sports and activities on the beach include paddle boarding, jet skiing, and banana boating. Local people here are kind, friendly, and helpful, which adds to the vibe of the place.
The waves are gentle and calm, so if you're a non-swimmer, you can still have water fun here. Since it has soft sand, walking on the beach is very pleasurable.
5. Visit the Bob Marley Museum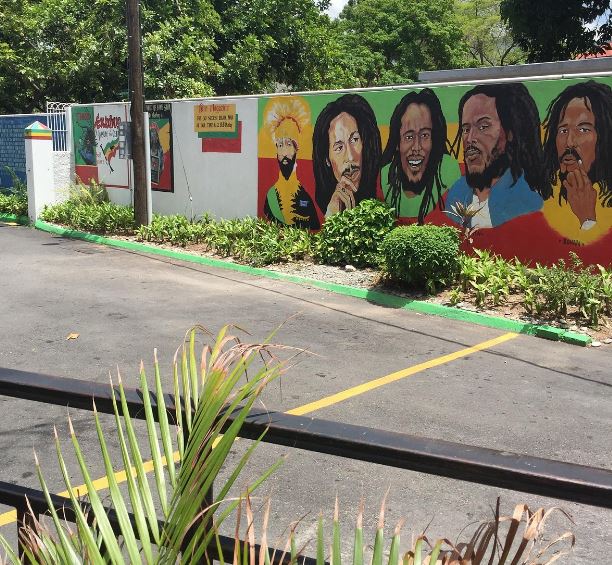 Experience the birth of reggae music as you take a trip to the Bob Marley Museum. If you're looking for some artistic or cultural things to do in Jamaica, this will be the perfect outing for you.
The museum is at the home of the legendary musician. It carries 19th-century architecture and displays the personal treasures of Marley.
You'll find an 80-seat well-equipped theatre here, along with a record shop, a photo gallery, and a gift shop from where you can buy Marley memorabilia.
There's a café in the museum where you can have a coffee and a few bites after you take a peek at the life of Bob Marley.
6. Take the luminous lagoon night tour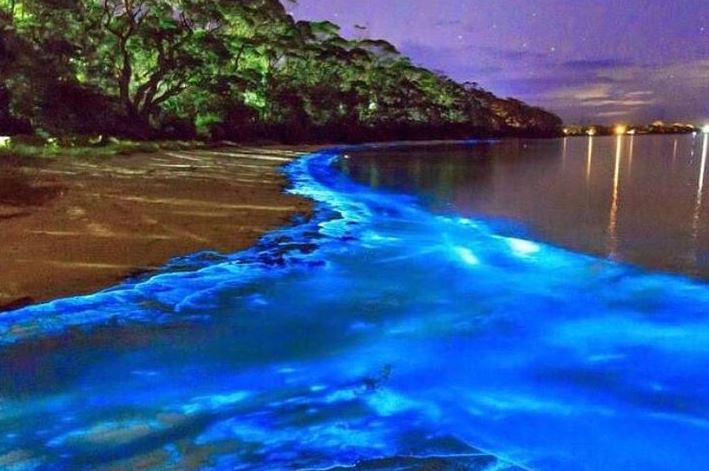 Experience an enchanting natural phenomenon up close with the luminous lagoon tour. This tour takes place at night when the phosphorescent phytoplankton becomes illuminated. These are harmless and you can even swim in the glowing waters.
It's a boat tour and those who want to swim can get down in the waters. You'll find some areas as shallow as three feet so if you're a non-swimmer, you can get down here and splash around for fun. The waters glow more as you splash them.
It's one of the best things to do in Jamaica and will leave exceptional memories in your mind.
7. Eat out at the best restaurants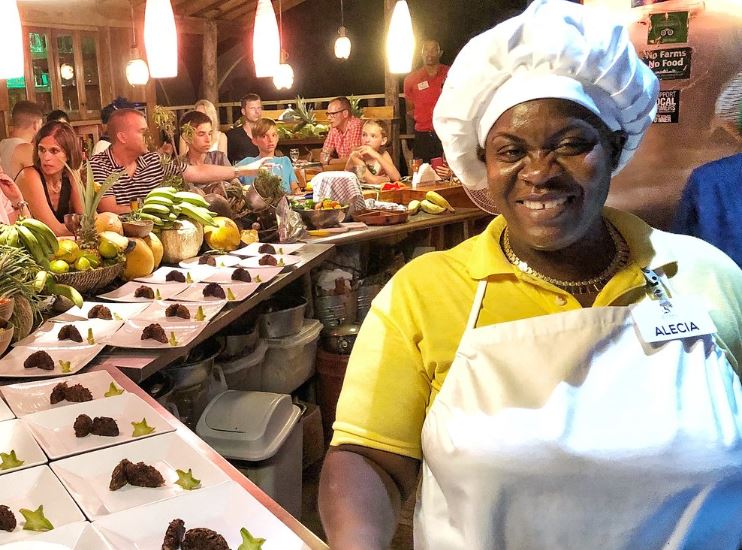 When you stay at an all-inclusive resort like Sandals, you get all meals included in your plan. However, if you do want to step outside and take a bite, make sure you visit the best places in Jamaica.
If you're looking for Jamaican flavors, visit Zimbali's Mountain Cooking Studio in Negril. This isn't like a typical restaurant but an experience in itself. Begin your trip by touring the organic farm around the studio.
After the tour, return to the studio where they will demonstrate the fruits and foods of the season. They even have a dinner show at 5 pm. You'll find vegetarian and vegan options here.
If you're looking for some French or Italian delights, make sure you visit Eleni's French Bakery in Kingston. They have scrumptious French and European desserts that will melt in your mouth. Visitors love this place for its yummy baked goods from sourdough bread to almond croissants.
8. Go shopping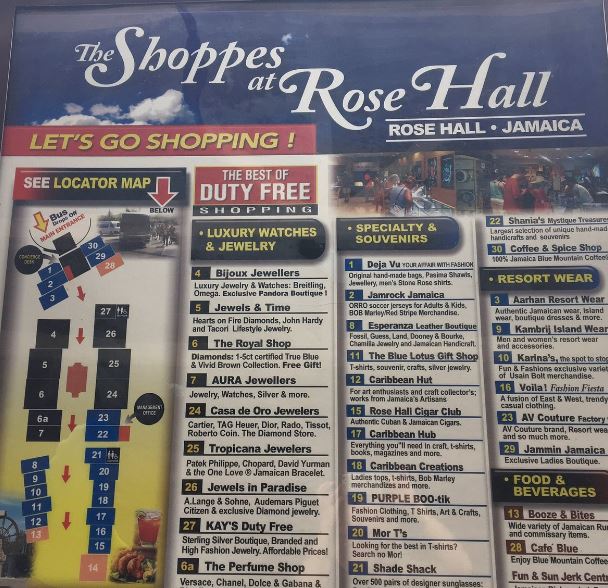 Whether you want to shop for your friends and family or just want to collect souvenirs for yourself, you'll find amazing items at Main Street Rose Hall.
This is a shoppers' haven with several shops selling everything from clothes to knick-knacks. When you're here, make sure you buy what Jamaica is famous for – run, coffee, jerk sauce, and novelty items.
Apart from shopping, you'll also enjoy the lively vibe of the place. It's in Montego Bay and carries an amazing ambiance, thanks to the music and food here. Make sure you wash down the food with a cool rum drink and an ice cream.
You'll find small shops as well as a shopping mall here. Visit Hip Strip or Margaritaville that's just a couple of hours away from this place.
9. Behold the Negril Cliffs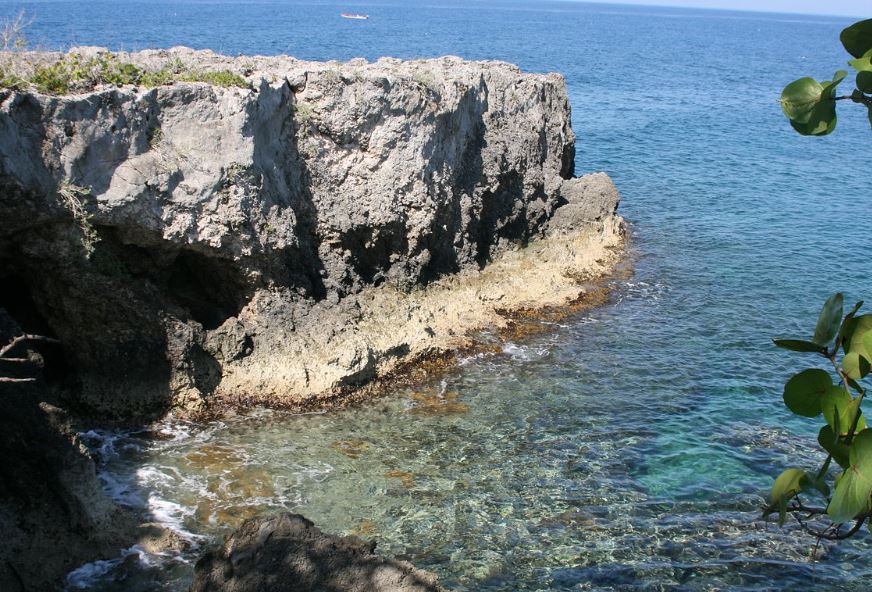 The Negril Cliffs are at the west end of Negril. You might remember these soaring cliffs from "Thunderball," the James Bond movie.
The cliffs have wonderful coral gardens. You'll find some shallow water areas here that are good for swimming and snorkeling.
If you're a swimmer, you can also jump from the cliff to the deep water. Since the water is clear and refreshing, it's a unique experience that you'll always remember. There are several private snorkeling trip providers here. When you're here, make sure you visit the cave that you can climb to reach a restaurant.
While the place is super exciting, be careful on windy days. It might be difficult to swim when the wind is strong here.
10. Go river rafting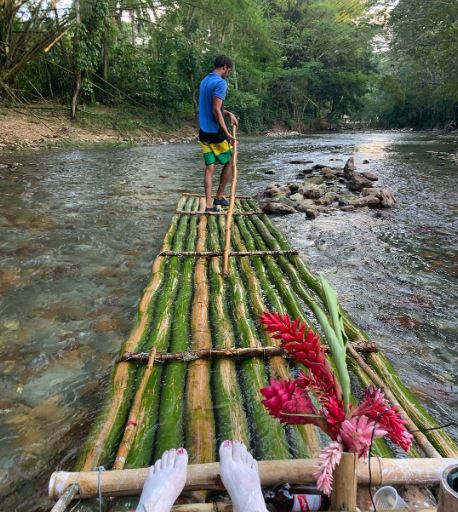 You'll find 30 feet long handcrafted bamboo rafts that will help you cruise down the river. Book a tour and you can also enjoy a foot massage with rafting. The massage is done with the natural limestone paste made from rocks in the river.
You can also enjoy swimming here. And as the sun sets, you can have a romantic time with your loved one. Most tour providers also offer round trip bus transfers from your hotel or resort.
If rafting isn't your choice, you can also opt for river-tubing. It is generally done with a guide to ensure your safety. Whether you choose rafting or tubing, you'll get amazing views of the Jamaican jungles here.
11. Hike to Blue Mountain Peak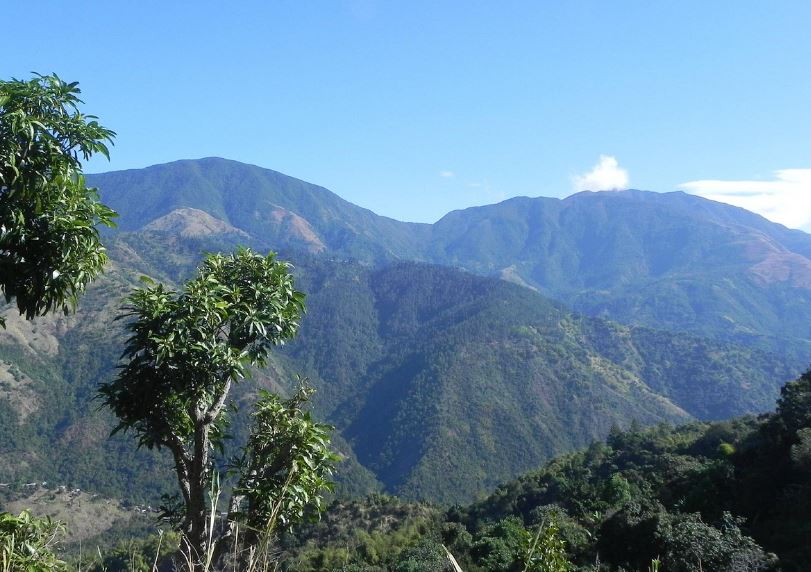 If you're a camper or hiker at heart, this will be among your top things to do in Jamaica. Blue Mountain has rich flora and fauna that you'll like to explore.
The best time to visit the mountain is early morning so when you can reach the summit by dawn and view the entire place from the vantage point. The hike is challenging but very enjoyable.
When you go hiking, make sure you carry a light jacket because it gets cold up there. It's best to go on a sunny day because if the day is cloudy, you won't get beautiful views. However, clouds or no clouds, the hike is very gratifying.
12. Take a coffee tour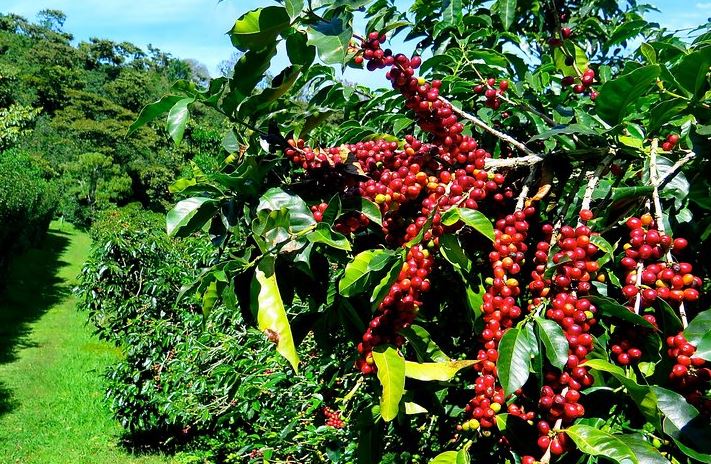 The Blue Mountains are the biggest mountain range in the country. They have native flora and fauna, including coffee plantations. Blue Mountain coffee is popular all over the world and now you can take a tour to taste this popular coffee right from the plantation to your cup.
The tour starts from Ocho Rios and makes a stop at the coffee plantation where you can see the beans growing from the trees. You can also taste fresh coffee made from the beans of the plantation.
On the tour, you can also visit Catherine's Peak, which is among the highest points in the Blue Mountains.
13. Get a rum experience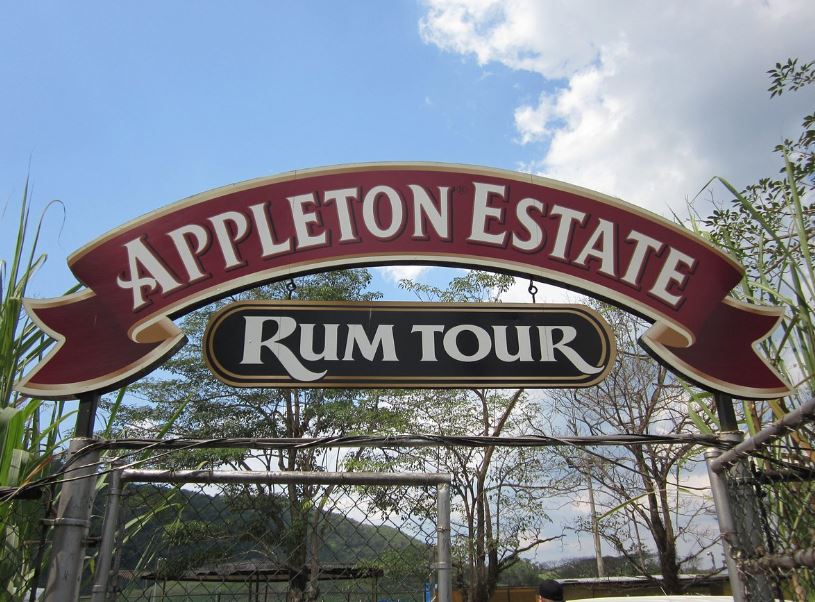 Jamaica is famous for its rum and you don't need to be a pirate of the Caribbean to taste it. Go on a rum tour and discover the process of creating the best Jamaican rums.
How the rum starts from cane and ends in your glass – witness with your own eyes as the experienced craftsmen make rum right in front of you.
Enter the Appleton Estate and get an amazing experience of seeing and tasting rum first hand as you travel through time and learn the history of this delicious drink.
If you like Jamaican rum, you'll love this experience and it will be one of your favorite things to do in Jamaica.
14. Take a private yacht tour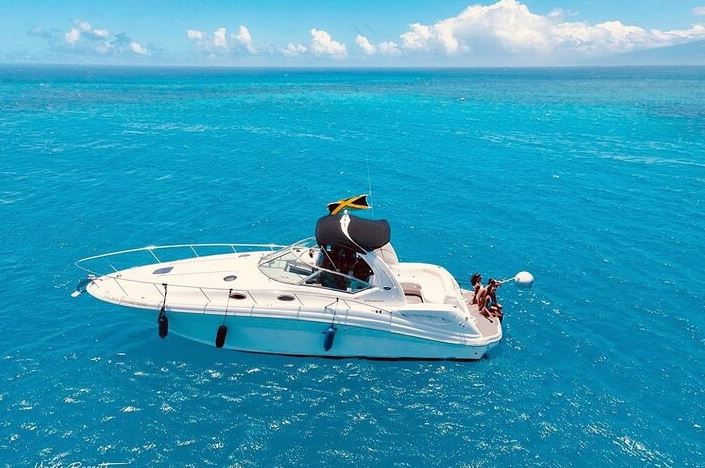 If you're on your honeymoon or have a small group of friends, this is one thing that you'll always remember. Head out to Montego Bay and take a private yacht cruise. You can also make a snorkeling stop in between. Discuss it with the tour providers and they'll arrange for the snorkeling gear.
Depending on your cruise provider, you can enjoy lunch on the yacht. Make sure you taste the yummy coconut shrimp that's a local delicacy.
A yacht tour will take you about half a day and is among the most fun things to do in Jamaica for small families or groups of friends.
There's so much more!
There are so many other exciting places to visit and things to do in Jamaica. However, if you're here only for seven to ten days, you'll be limited by time.
If you want to live among the natives and have a real local experience, make sure you visit the place for at least a month. This way, you can explore the place on your foot and get to mingle with the natives to revel in the local hospitality.
Want to visit Jamaica for your wedding? Here is the list of the top 5 Jamaica wedding venues.