When you think of your honeymoon, do you think of anything but getting a couples massage on a white sand beach with a pina colada nearby? I get it. It's overdone and uninteresting for the most part. You want something a little more exciting, so let's look at some unique honeymoon destinations.
15 Unique Honeymoon Destinations
Your honeymoon is one of the biggest celebrations you will ever experience during your lifetime. Therefore, the destination should be a once-in-a-lifetime experience as well. These unique honeymoon destinations are unlike anything else in the world.
Sleep 16 Feet Under the Sea in the Maldives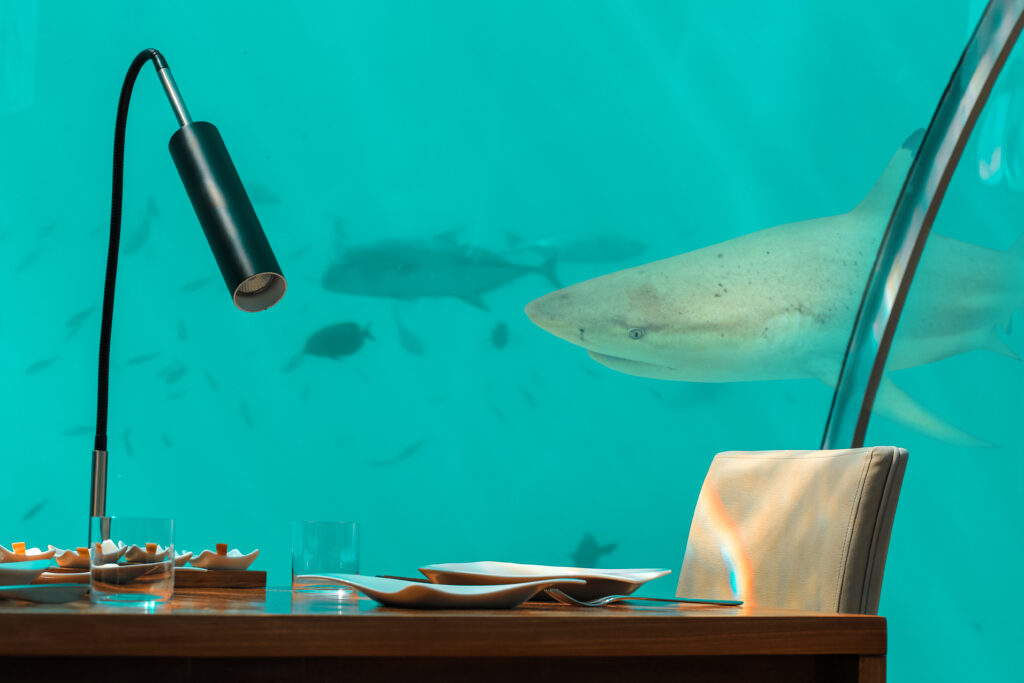 This underwater hotel gives the term "sleeping with the fishes" a whole new meaning. Spending your honeymoon at The Muraka takes you under the water without having to actually dive. They built a glass-domed room under the sea where brightly colored reef fish surround the area.
The Maldives is home to some of the clearest waters and the best marine life in the world. It only makes sense that someone would put a bedroom at the bottom of this ocean and cover it with glass windows.
Stargaze From a Glass Igloo in Finland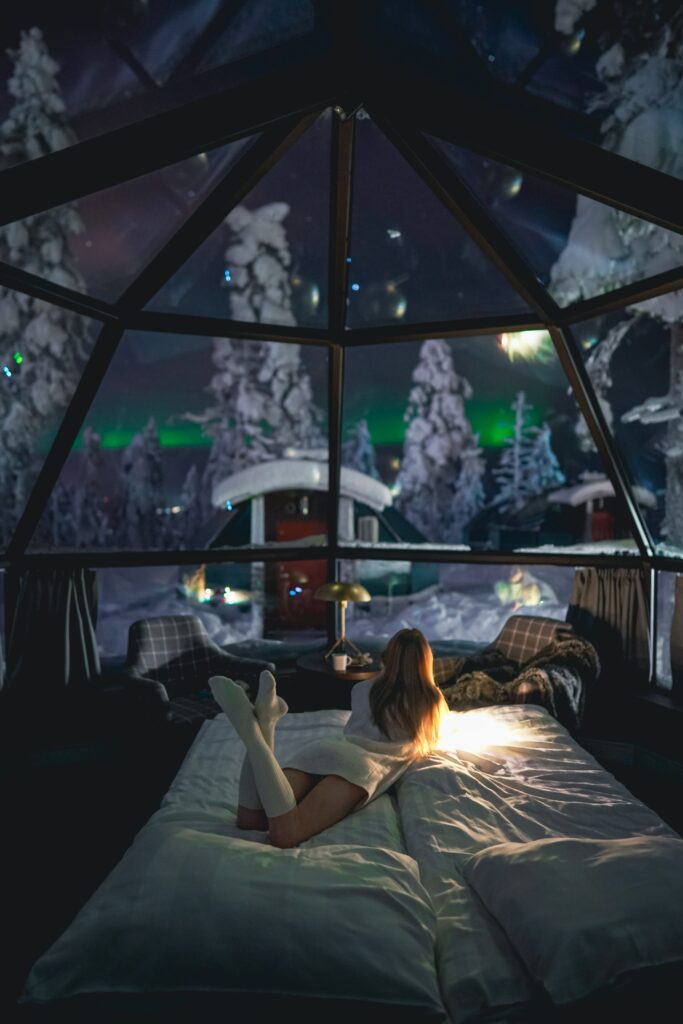 One thing that has never made sense to me is igloos. Sleeping in a room surrounded by ice sounds cold. However, Kakslauttanen Arctic Resort in Finland has igloos made with glass windows and temperature controls.
These glass igloos were made so you can star gaze or watch the northern lights at certain times of the year from the comfort of your warm bed, cuddled up to your loved one. You'll be surrounded by a winter wonderland without having to feel the winter. However, they do have actual snow igloos that you can try out too.
Live in the Future in Dubai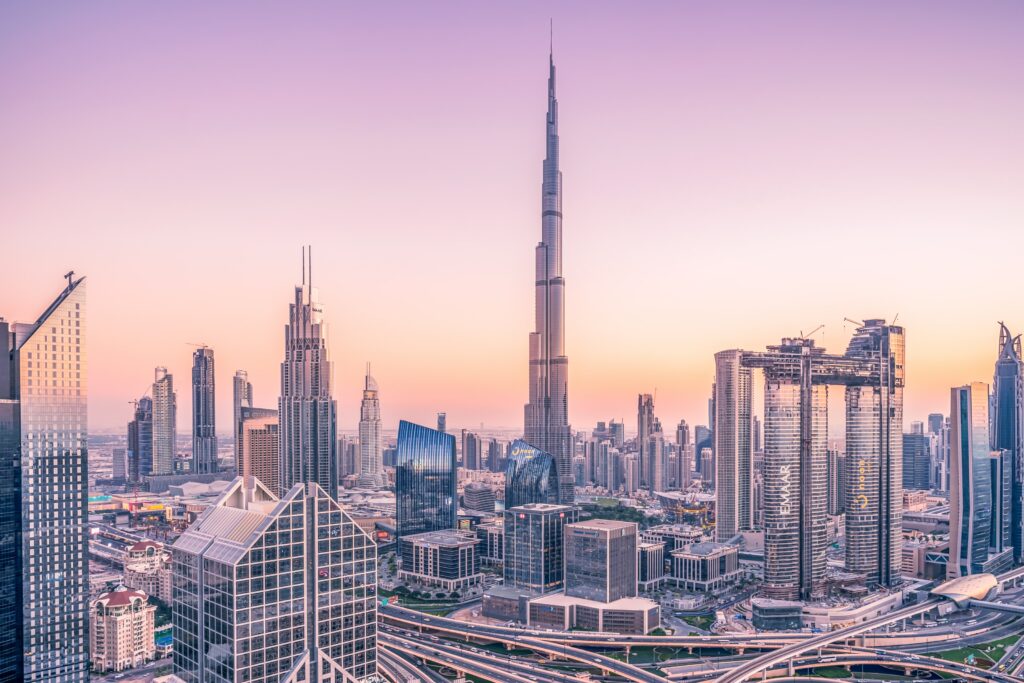 Dubai is known for its modern and futuristic architecture. It almost makes you feel like you stepped into a different time, years from now. They have everything from the tallest building in the world to a giant man-made island in the shape of a palm leaf to a museum literally dedicated to futuristic ideas.
You can even stay in some of Dubai's most innovative architectural engineering at the Burj Al Arab. This resort is built on top of a man-made island and has a man-made beach with a terraced pool. If that doesn't speak extravagant luxury, I don't know what does.
Dine with Giraffes in Kenya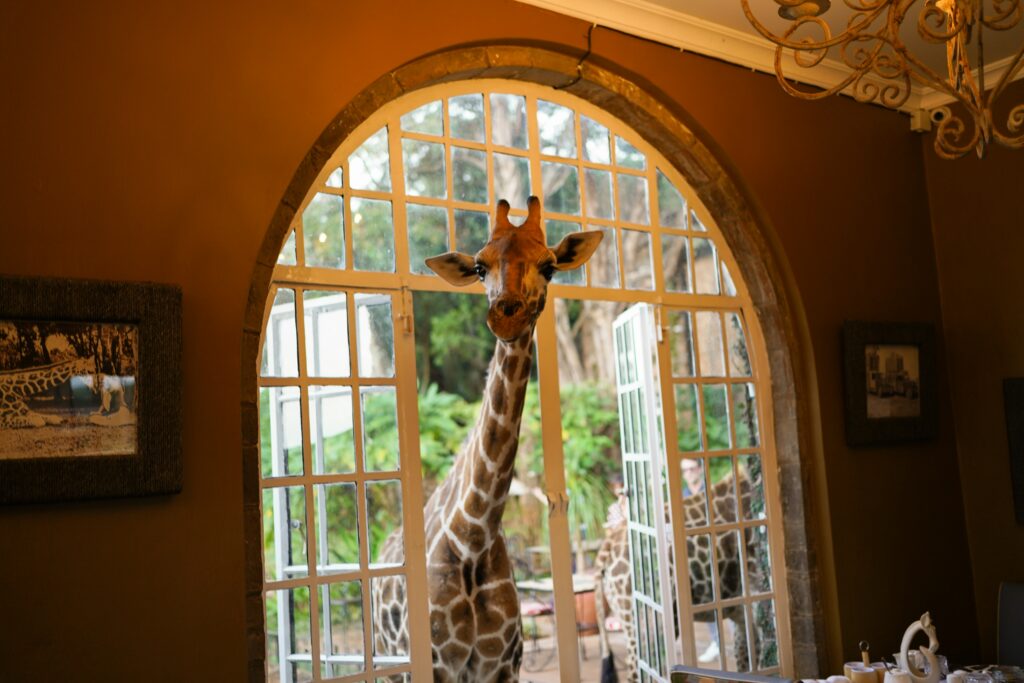 Going on a safari honeymoon is great and all, but what if you could actually dine with one of those animals? At Giraffe Manor, you can do just that. During breakfast, the windows are open in the dining hall, so their local giraffes can come to join you for a bite.
Kenya is also one of the best destinations in Africa to join a safari, where you can see wild gorillas, lions, elephants, zebras, and more. The country is also rich in Samburu culture, with bright colors and unique lifestyles.
Reconnect with Nature in Indonesia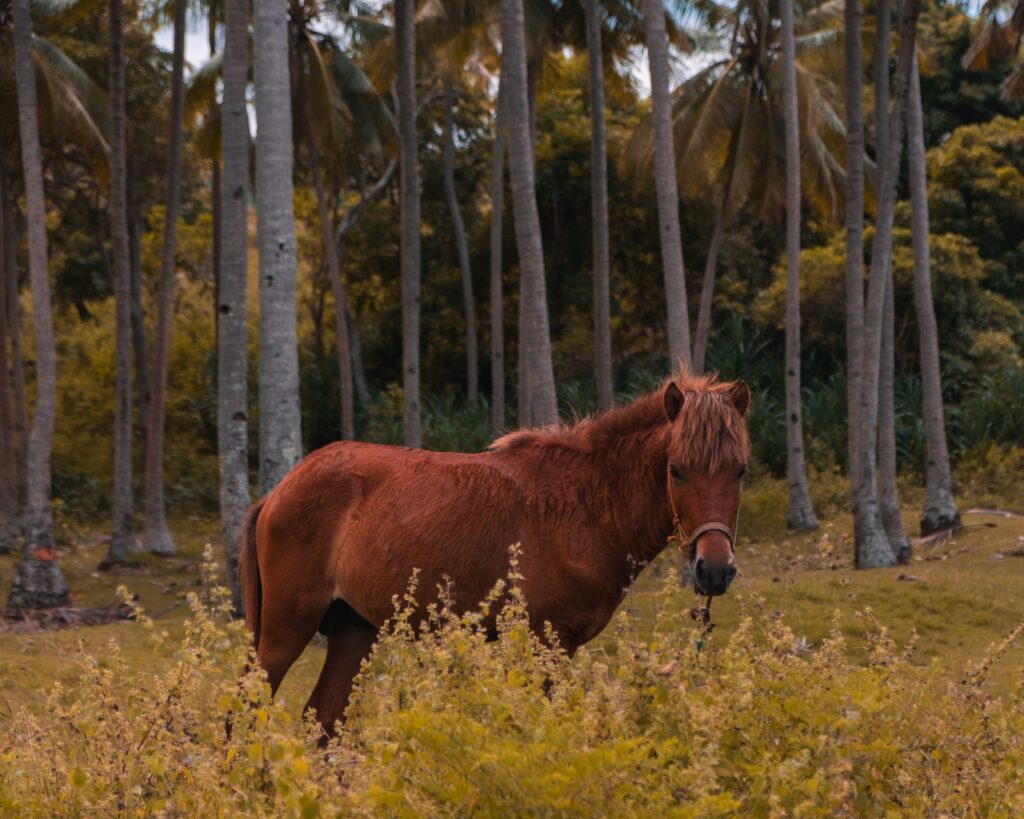 Indonesia has always been a country that intrigues me because everything seems to intertwine with nature. The local islanders live life so simply but look to be some of the happiest people. Their buildings are built into nature, and their lifestyle coincides with nature.
NIHI Sumba is one resort that encapsulates Indonesian culture by setting their private villas in the forest. You'll feel like you are one with nature, with bamboo walls, thatched roofs, outdoor showers, and indoor-outdoor concepts. You can even hang out with wild horses that run along the beach.
Live Life on the Edge in Peru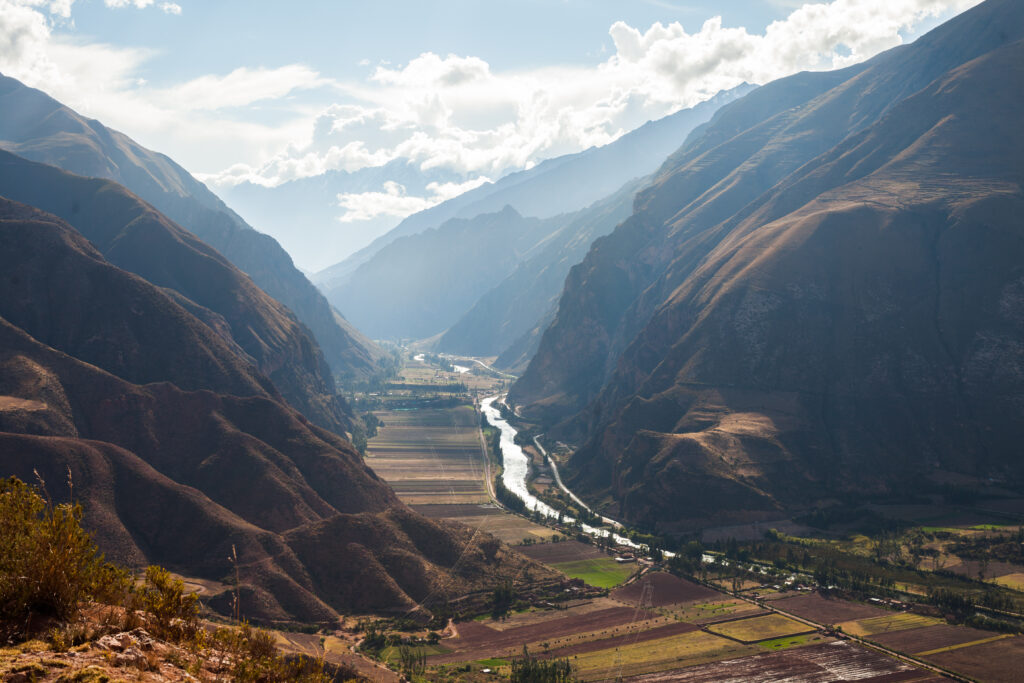 If you're a couple that likes to live life on the edge, you can't get any closer than staying in one of Skylodge Adventure Suites' cliffside capsules. I'm pretty daring when it comes to doing things that pump up your adrenaline, but this is the next level. Although, it will give you and your S.O. even more reason to hold each other tight.
You will get an amazing view of some of Peru's mesmerizing landscapes in the famous Sacred Valley while perched on the cliffside. You can also visit Incan archeological sites, crop terraces, and mountaintop villages in the area.
Relax Below One of the Most Unique Mountains in Switzerland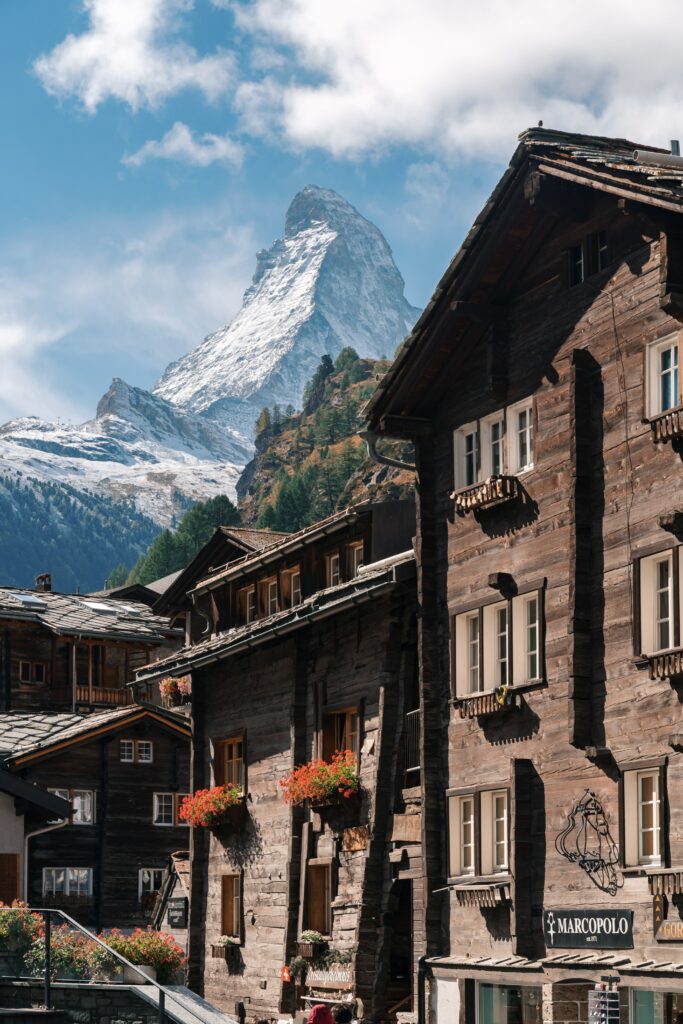 When you picture the mountains of Switzerland, the first thing that probably pops into your head is the Matterhorn. Placed directly below this pyramid-shaped peak is the resort town of Zermatt, and it is definitely a sight to see.
One of the best places to relax below the Matterhorn is Fire Fly Hotel. It has just about the best view you could possibly have from Zermatt. You can relax in the pool while looking out at the view through the glass ceiling or chill by the fire with a cup of hot cocoa.
Nerd Out in New Zealand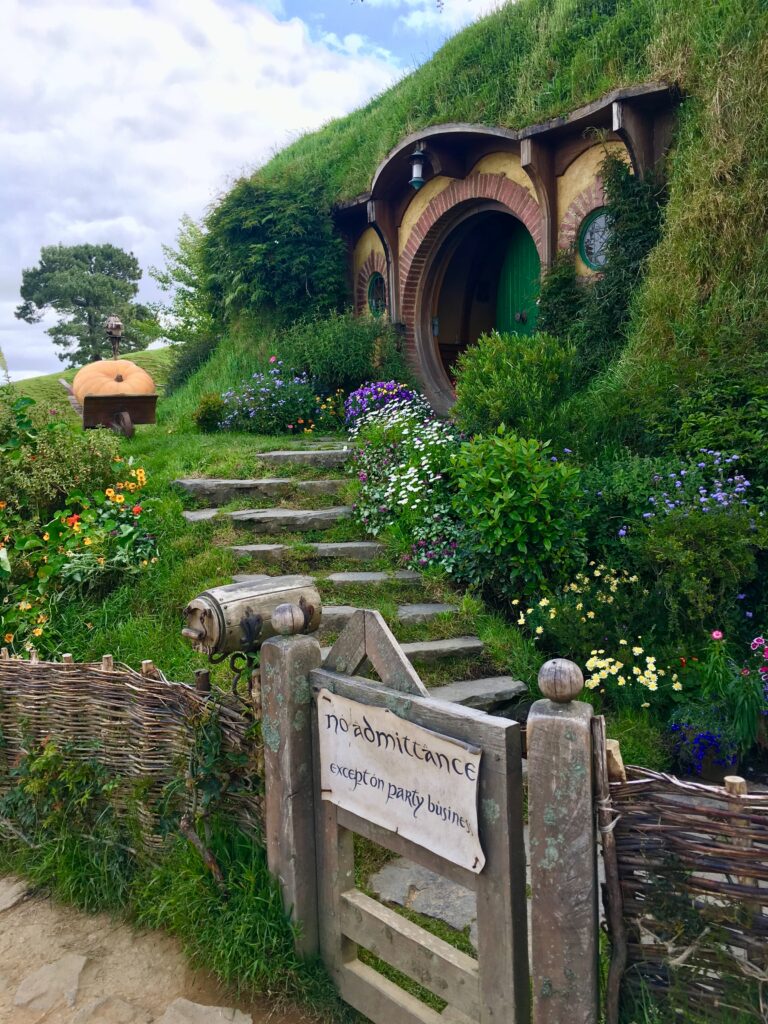 New Zealand is a beautiful country in itself, with huge mountains that overlook reflective lake-filled valleys. However, you may be even more tempted to visit the country if you are a "Lord of the Rings" fan because the trilogy and its spin-off "The Hobbit" were filmed entirely in New Zealand.
You can even stay in your own hobbit hole at Underhill Valley, a short distance from the actual filming location of Hobbiton. You can live in your adventurous fantasy while relaxing in a lush oasis.
Celebrate Surrounded by Rich History in Budapest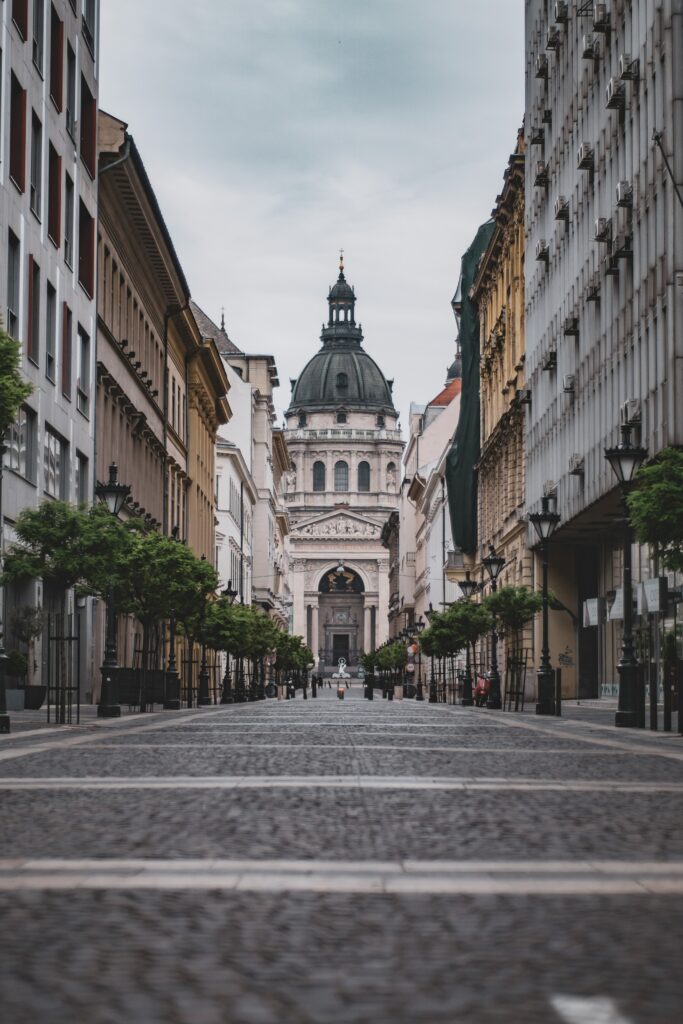 Budapest has become an increasingly popular choice in European cities amongst younger travelers lately, and it honestly makes sense. It is one of the most vibrant cities, with lavish music festivals, rooftop pool parties, and a fantastic food scene. But it somehow still has a lot of beautiful history around the streets.
For a hotel that is just as trendy and beautiful as the city itself, try out Cortile adults-only hotel. It is also in the middle of all the major sightseeing, being a few blocks from the opera house, parliament building, and St. Stephen's Basilica.
Live Like Royalty in England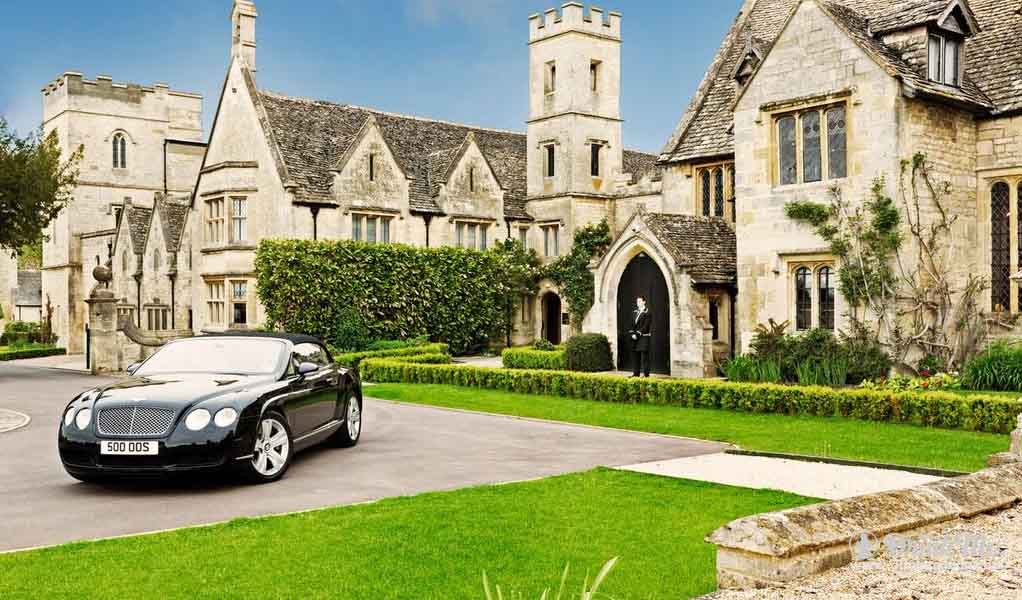 Have you ever wondered what it would be like to live like a monarch in England? Well, now is your chance to find out. You can actually stay in a real castle in Ellenborough Park, located in the historic Cotswolds.
After you stroll down the narrow, waving street of the Cotswolds, you can return to a lavish, contemporary-styled suite that will make you feel like you really are royalty. You can even stick around to watch a horse race on the grounds to top off your English experience.
Cruise Through the Fjords in Norway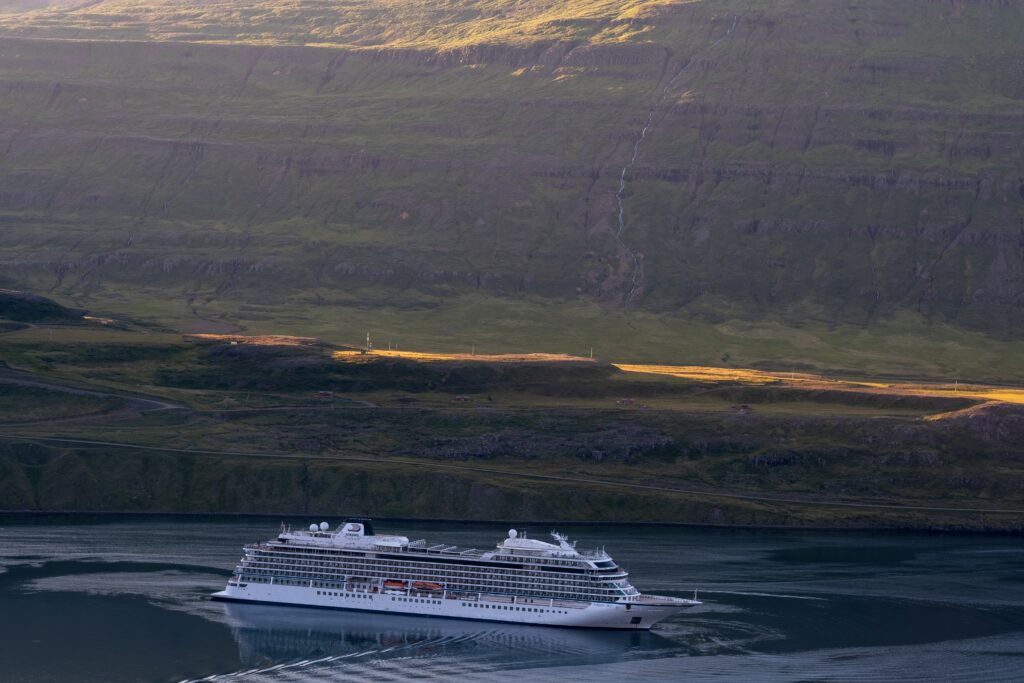 There's nothing quite like the glacial carved fjords that line Norway to make you feel the power of the Earth. Giant cliffs plummet into the ocean, with waterfalls showering the rocky walls. What better way to experience this awe-inspiring wonder than cruising through them?
There are many different cruises you can take along the fjords, such as Hurtigruten, Saga Cruises, or National Geographic Expeditions. You may even get to see a few whales on your trip!
Stay in a Cave in Cappadocia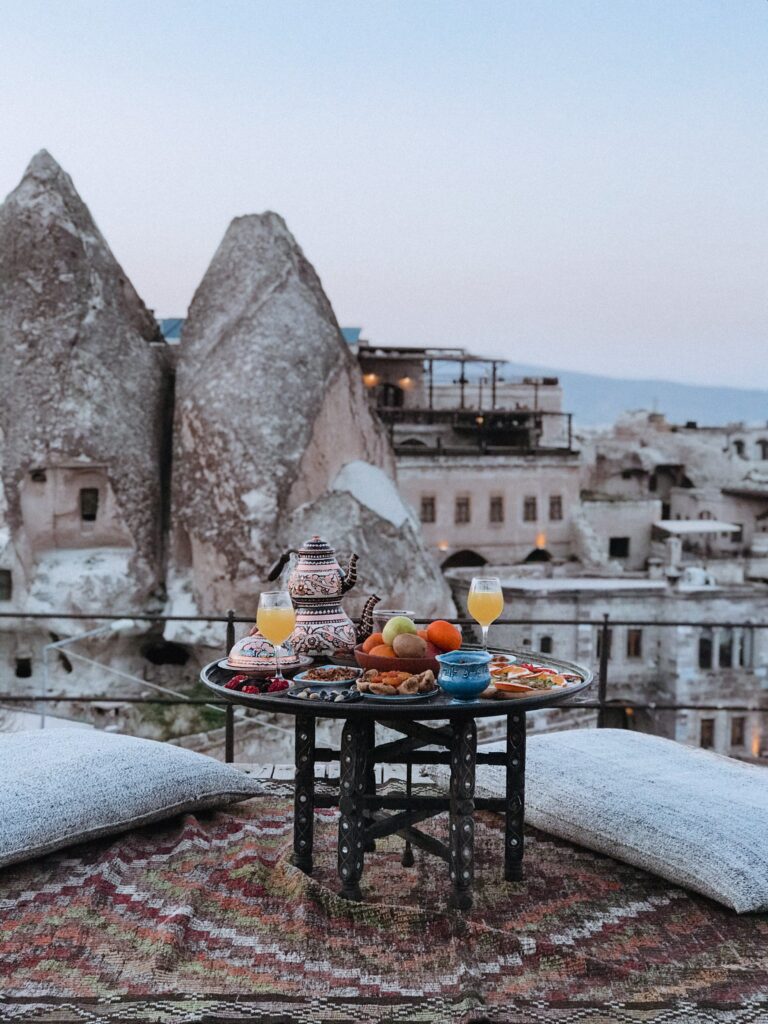 If uniqueness is what you're looking for, then Cappadocia, Turkey is the place you want to be. This city is home to some of the weirdest rock sculptures and cliffside dwellings you will ever see. To make it feel even more surreal, hot air balloons float above you every day.
One of the best views is from the Divan Cave Hotel. You've probably seen a photo of their rooftop view on Instagram. Below those photos are suites situated on the cliff walls. You even have all the luxuries inside your cave suite, like jacuzzis and fireplaces.
Glamp Amongst Mars-Like Desert in Jordan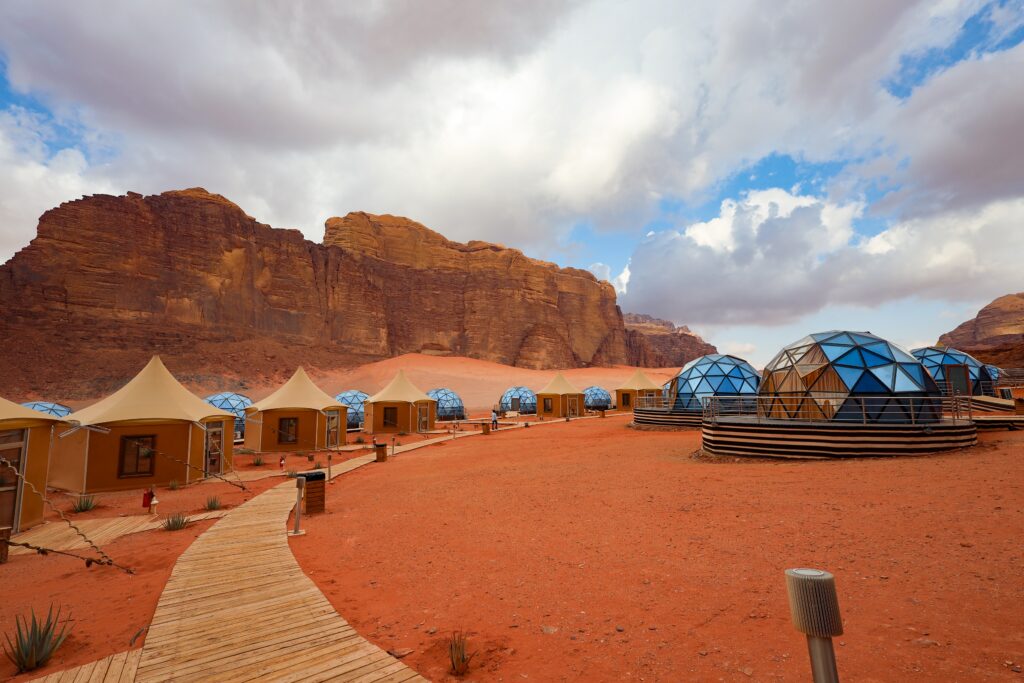 You usually wouldn't think of a desert as being "beautiful." Still, Jordan has some of the most awe-inspiring desert mountains you'll ever see. Tucked away near the Wadi Rum Protected Area and Natural Reserve are many luxury camps that will make you feel like a true nomad.
One of the most noteworthy camps is Memories Achia. They have canvas tents with colorful cloth hanging from the ceilings and walls or glass domes with a true middle-eastern aesthetic. A couple of hours away from this desert heaven is one of the world's seven wonders, Petra.
Watch the Northern Lights from a Glass Lodge in Iceland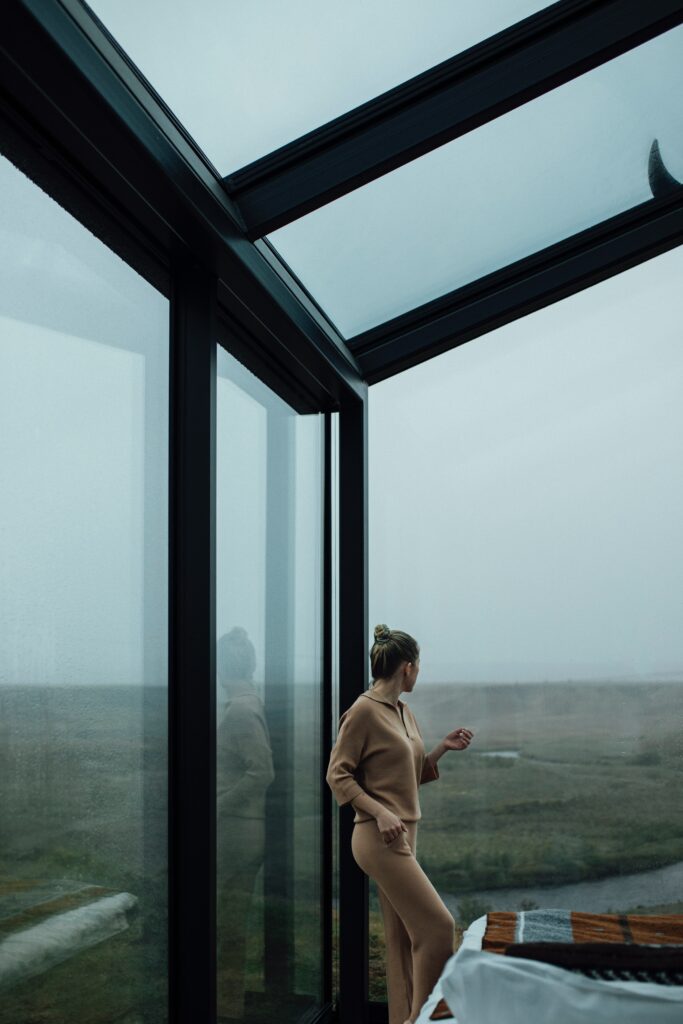 Iceland has a lot to offer, from volcanic hot springs to ice caves on the side of glaciers. Everywhere you turn, the Icelandic landscapes will make you wonder if you are still on Earth. If you look up, you can also see the Northern lights from certain parts of Iceland during the right time of the year.
The Panorama Glass Lodge lets you watch the mesmerizing Northern lights from the comforts of your bed while snuggling up to your significant other. When the Northern lights aren't showing their colors, the stars are as bright as they could be with no lights anywhere nearby.
Experience Luxury Immersed in its Own Safari in South Africa
You could go on a safari for your honeymoon, or you could stay on the safari. At the Royal Malewane, located in South Africa, the wildlife will come right up to your doorstep. Local elephants frequent the area and even drink out of the on-site swimming pool.
African elephants will most likely come up to you while you're taking a dip, looking for a drink. The entire resort is indoor-outdoor living, so you won't miss out on any possible animal sightings during your stay.