Is your wedding anniversary around the corner? Searching for wedding anniversary gifts by year? Don't fret! Listed here are some wedding anniversary presents you can give to your spouse.
Wedding anniversaries are a special occasion. It's a time for you and your spouse to celebrate the longevity and strength of your relationship. Moreover, it is an opportunity to reflect on your shared journey and look forward to the years ahead.
Furthermore, it is also a perfect time to express your love and appreciation for each other. Keep reading to learn about the traditional and modern wedding anniversary gifts by year for couples celebrating their love.
1st Anniversary: Paper
It is customary to exchange paper goods on the first anniversary of your marriage. Presents can include anything from a handwritten love letter to a personalized photo album. You may also buy a copy of a book you know your spouse will enjoy.
Meanwhile, the modern version of the first-anniversary gift is a clock. This could include a unique timepiece for your home or a new watch for your partner.
In addition, first-year wedding anniversary's metal is gold, providing various giving alternatives. Also, the carnation is the first-anniversary flower, representing youth and fresh love.
---
2nd Anniversary: Cotton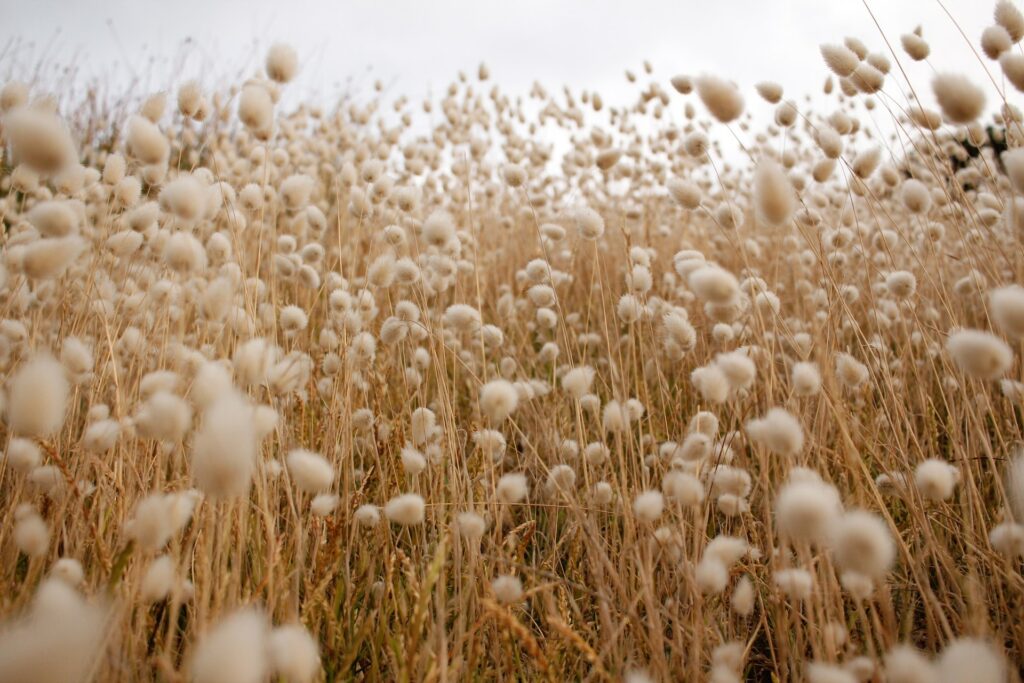 Cotton is the traditional gift for a couple's second anniversary. It stands for the stability and reliability of a committed relationship. Some examples of cotton presents are matching robes, embroidered pillows, and a plush throw blanket for movie night.
To add a bit of modern flair to the second-anniversary gift, china is now given as a present. Anything from a Chinese ceramic vase to a formal dinner service fits this category.
Moreover, garnet gemstones inspired the second-anniversary wedding gifts. These fiery gems represent love and friendship, which are the foundations of your relationship. You can also give cosmos flowers to your spouse for this anniversary year since it means harmony in marriage. This flower is also an indication of a well-balanced marriage.
---
3rd Anniversary: Leather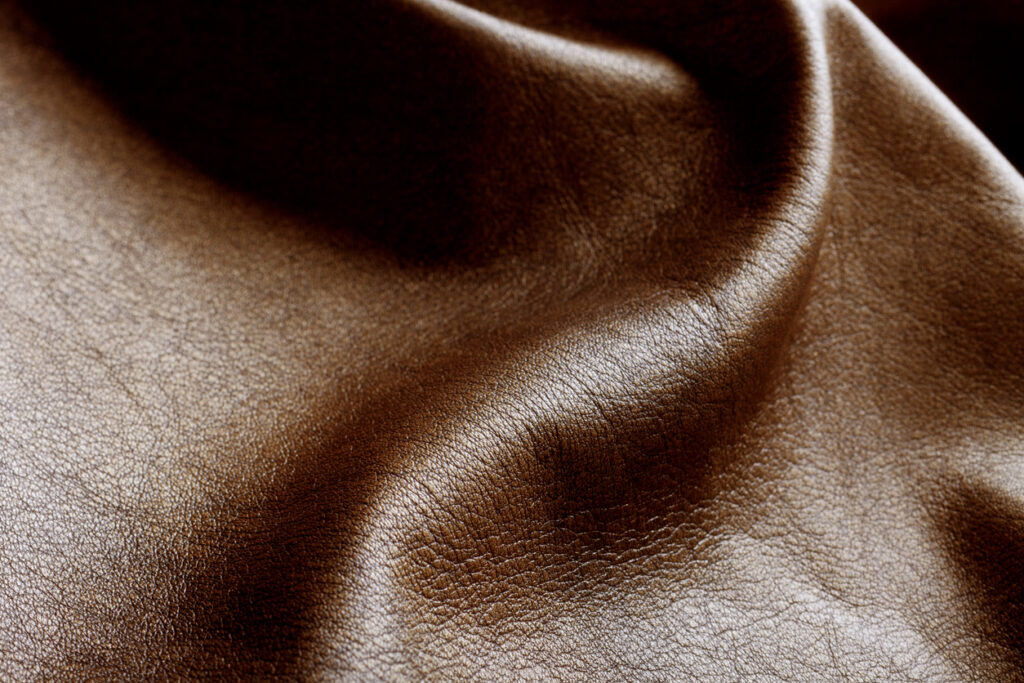 Leather is the traditional gift for couples celebrating their third-anniversary wedding. It stands for the durability and longevity of a relationship. Some examples of leather presents are a new wallet or purse, a diary bound in leather, or a chic coat.
Meanwhile, crystal or glass is the modern twist for the third-anniversary gift. It symbolizes the openness and transparency of a couple's love. A glass sculpture, a crystal vase, or a set of champagne glasses are great gifts to give your spouse.
In addition, the beautiful pearl is the traditional gemstone for this anniversary year. These time-honored gems only improve in appearance as their layers accumulate, like marriage. Furthermore, sunflowers are the anniversary flower of this year. Its robust stem represents the firm foundation upon which your marriage rests.
---
4th Anniversary: Fruit/Flowers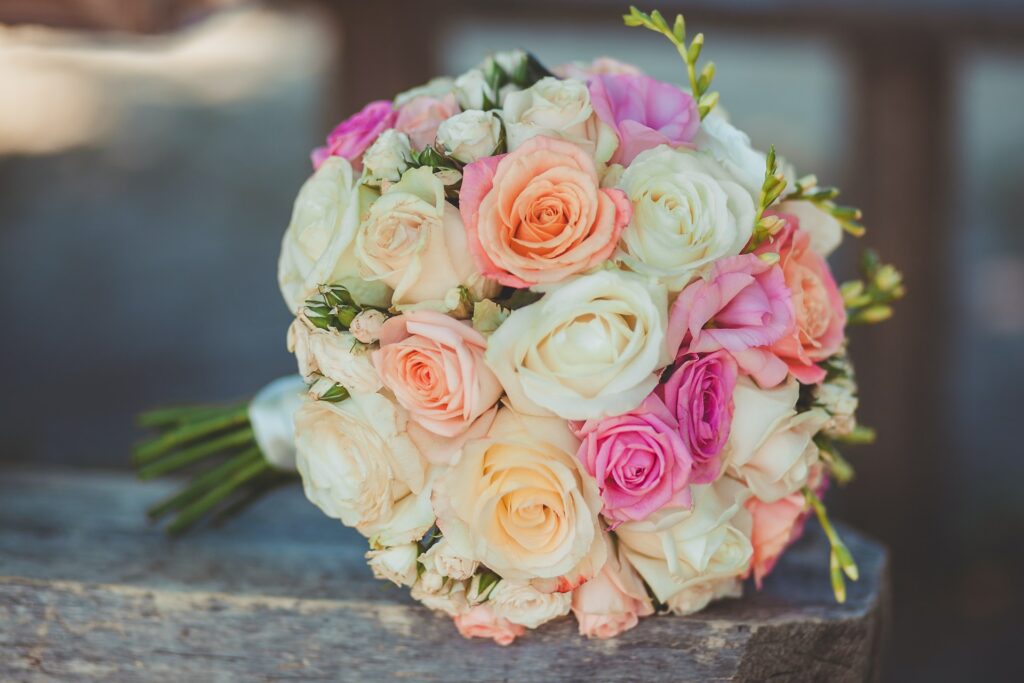 Fruit and flowers are symbols of a partnership's natural beauty and sweetness. They are customarily given on the fourth anniversary. If you want a more spontaneous experience, you can take your spouse on a botanical garden tour. Examples of gifts you may give your spouse are a basket of their favorite fruits or a bouquet of their favorite flowers.
In contrast, appliances are the modern spin on the traditional gift for the fourth anniversary. It could be anything as simple as a new washing machine or dryer or as complex as a new smart home device.
Blue topaz, meaning love and passion, is the 4th-anniversary gemstone. In addition, geraniums, which stand for joy, health, and friendship, are this year's official flower.
---
5th Anniversary: Wood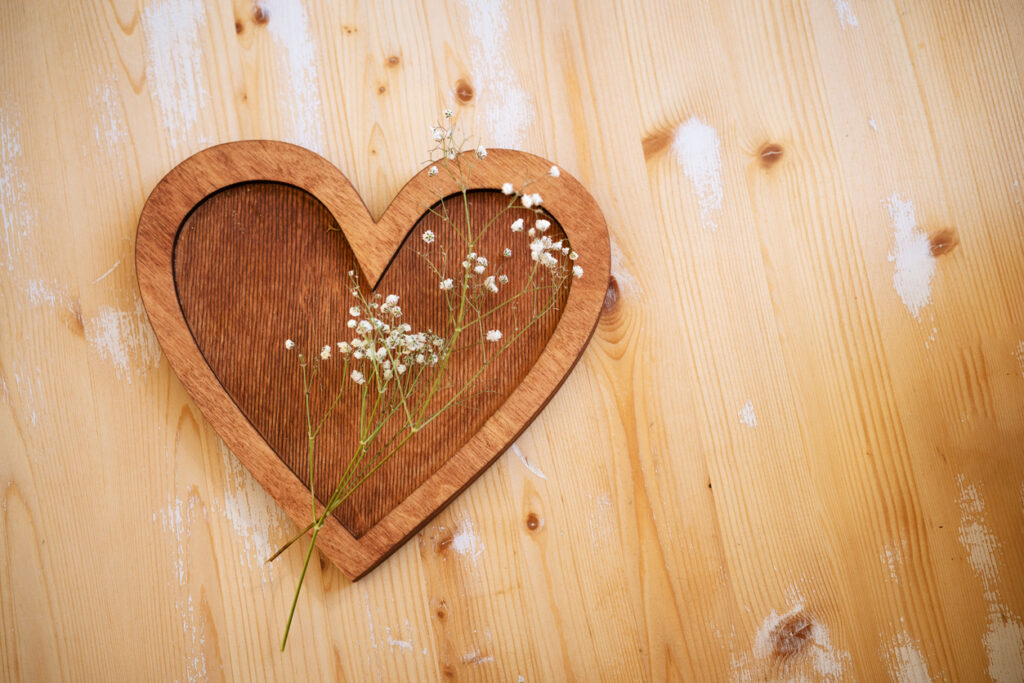 On the fifth anniversary, couples often exchange wooden gifts. It is to symbolize the stability and endurance of their relationship. A wooden watch, photo frame, or brand-new furniture make excellent presents.
Silverware, the modern twist for the fifth-anniversary gift, stands for the refined taste of a couple. You may give your spouse a stunning silver necklace or a shiny new picture frame. Anything with silver will do as long as it's from the heart.
The sapphire is the traditional gem for commemorating such an achievement for marriage. It's a strong and long-lasting material, symbolizing what a marriage should be. Moreover, the daisy, a symbol of undying love and devotion, is the official flower for this anniversary year.
6th Anniversary: Candy/Iron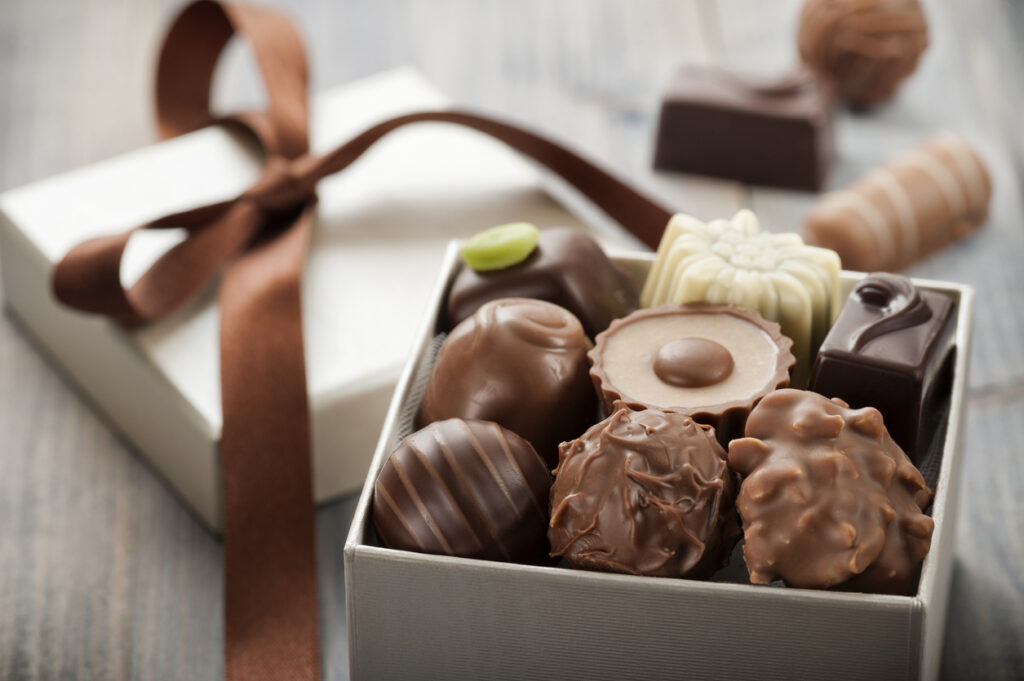 Candy or iron, symbols of sweetness and strength, are popular on the sixth wedding anniversaries. You might get your spouse a box of their favorite candies, some iron wall art with their initials, or even a new iron skillet.
Meanwhile, wood is the modern gift for the sixth anniversary since it symbolizes a long-lasting bond. Some gift ideas are a wooden watch, a photo frame, or an engraved cutting board.
To add, the traditional flower is a calla lily for a six-year wedding anniversary. This slim, sophisticated flower symbolizes the growth and development of your relationship. It also means honesty and loyalty.
Moreover, you can also celebrate this anniversary year with the traditional gemstone amethyst.
---
7th Anniversary: Wool/Copper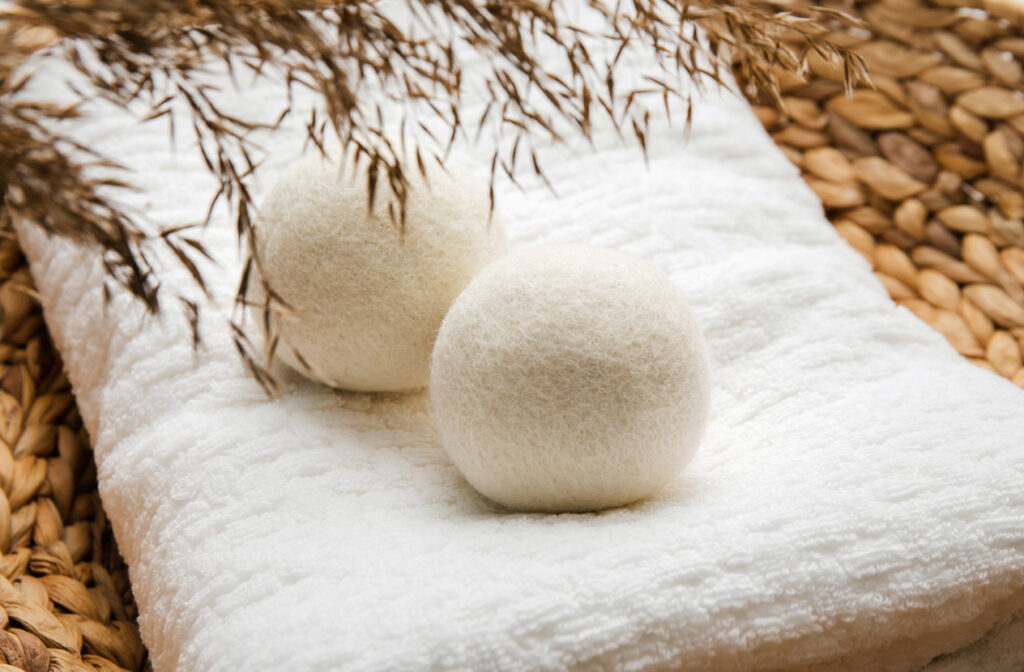 Wool and copper are traditionally given on the seventh anniversary. Warmth and comfort are represented by wool, while beauty and durability are by copper. Sweaters, wool blankets, a copper vase, or a picture frame are appropriate for this anniversary. A copper jewelry piece is also an excellent present to give your spouse.
The modern gift for the seventh anniversary is a desk set. It signifies the importance of work and productivity in the relationship. Monogrammed pens, a leather notebook with an organizational insert, or even a new desk accessory would make great gifts.
Moreover, the mysterious onyx is traditionally given on the seventh anniversary. This gem keeps couples together through tough times and fosters unity in the marriage.
Furthermore, freesias are the flowers for this year. They are fragrant flowers available in a wide range of colors, making them an ideal symbol of the seventh anniversary of marriage.
---
8th Anniversary: Bronze/Pottery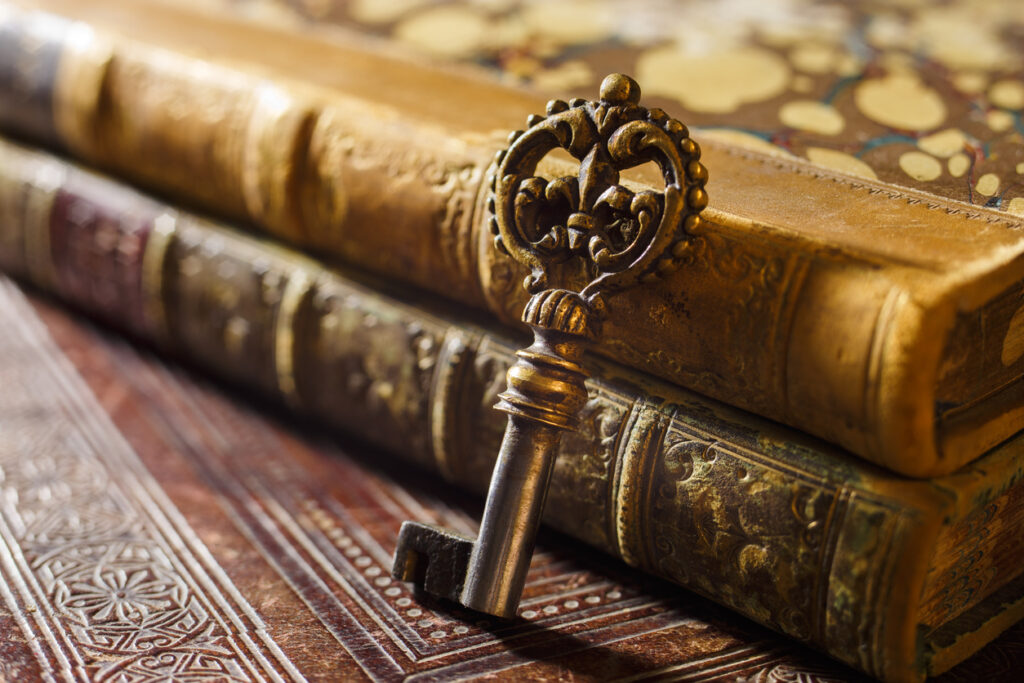 Traditional gifts for a couple's eighth wedding anniversary include objects made of bronze or pottery. Pottery represents the relationship's beauty and fragility, while bronze symbolizes strength and longevity. A piece of bronze jewelry, a bronze figurine, or a bronze vase or bowl would make suitable presents for this milestone occasion.
Linens and lace represent the ease and refinement of the couple's relationship. The two are the conventional present on an eighth anniversary. A set of fine bedding, a lace tablecloth, or embroidered washcloths would all make beautiful presents.
The flower given on the eighth wedding anniversary is even more stunning. Clematis symbolizes your enlightened minds and the knowledge you've gained from each other. In addition, tourmaline is this year's birthstone. It has been linked to various positive traits, including empathy and selflessness.
---
9th Anniversary: Pottery/Willow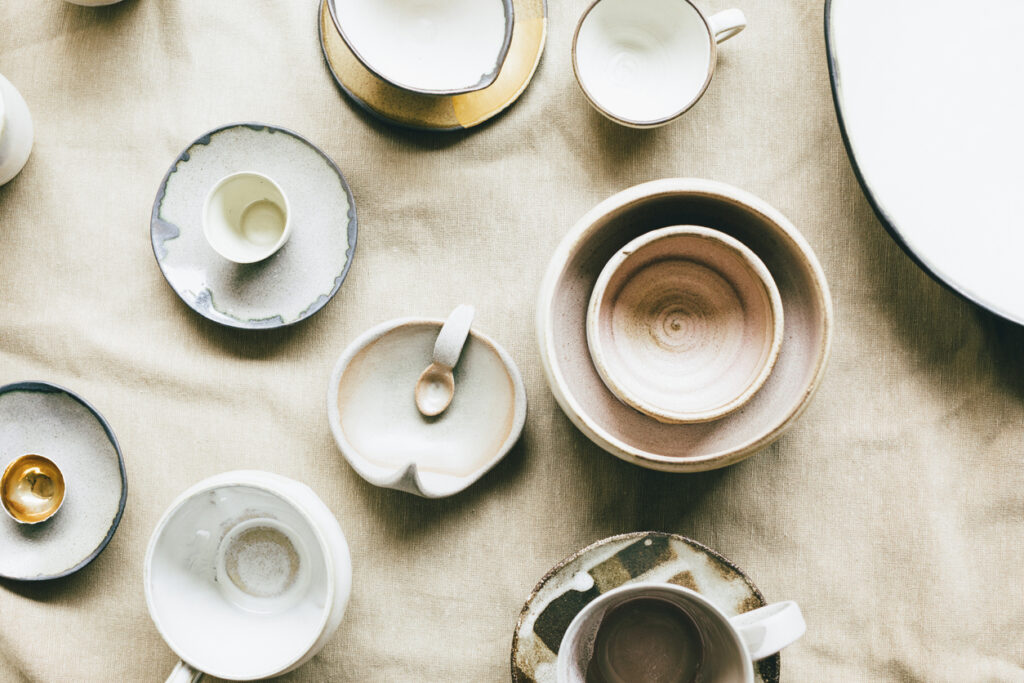 Pottery and willow are traditional gifts for a ninth wedding anniversary. Willow represents adaptability and strength, while pottery depicts the relationship's beauty and fragility. You may surprise your spouse with handmade pottery, a willow basket, or willow branches.
Modern couples exchange leather on their ninth anniversary. It signifies their relationship's resilience and adaptability. Leather goods such as pocketbooks and briefcases make excellent presents. Journals with engraved messages are also an excellent idea.
The poppy is the traditional flower for the ninth anniversary since it represents memory and creativity. In addition to the earthy terracotta color, the honest and protective stone of lapis lazuli is also linked to this wedding year.
---
10th Anniversary: Tin/Aluminum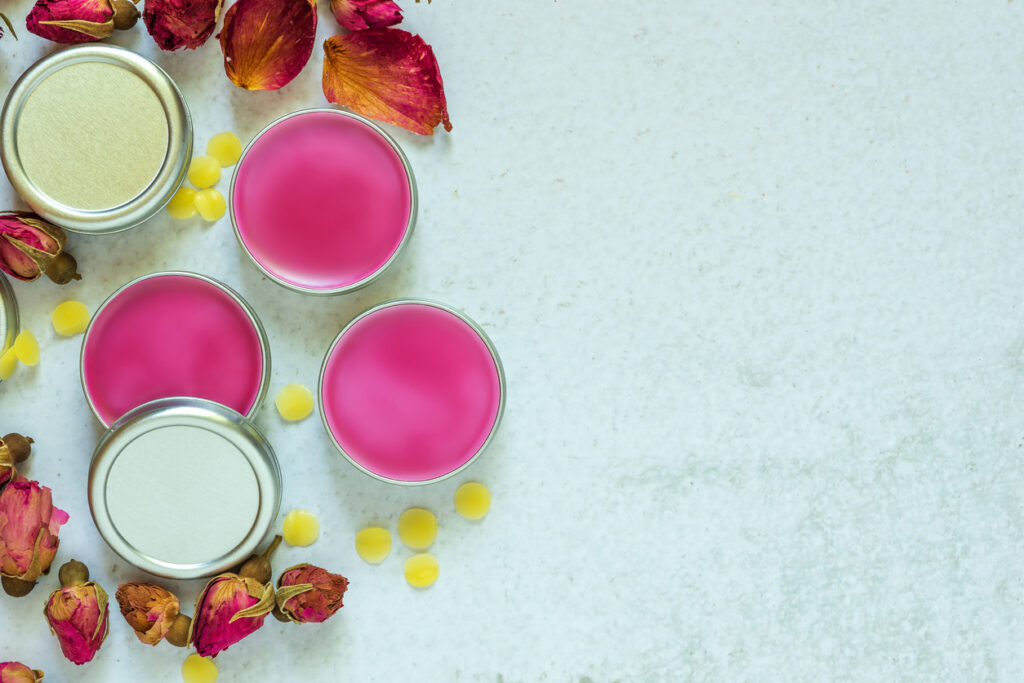 Tin and aluminum are traditionally given on the 10th wedding anniversary. The former signifies the relationship's longevity and adaptability. While the latter symbolizes strength and endurance. Keychains made from tin and aluminum with a personal message etched on them are a great present to give. Photo frames made from the same material are also an excellent choice.
Meanwhile, diamond jewelry is the conventional present for the tenth anniversary in modern times. It represents the undying love and devotion that spouses should give each other. Some diamond-themed gift ideas could include a diamond ring, necklace, or earrings.
You can also celebrate your first ten years of marriage by giving daffodils. These flowers are sturdy and resilient and look fantastic when arranged in a bouquet. Their bright yellow color is as incandescent as your love for each other.
---
11th Anniversary: Steel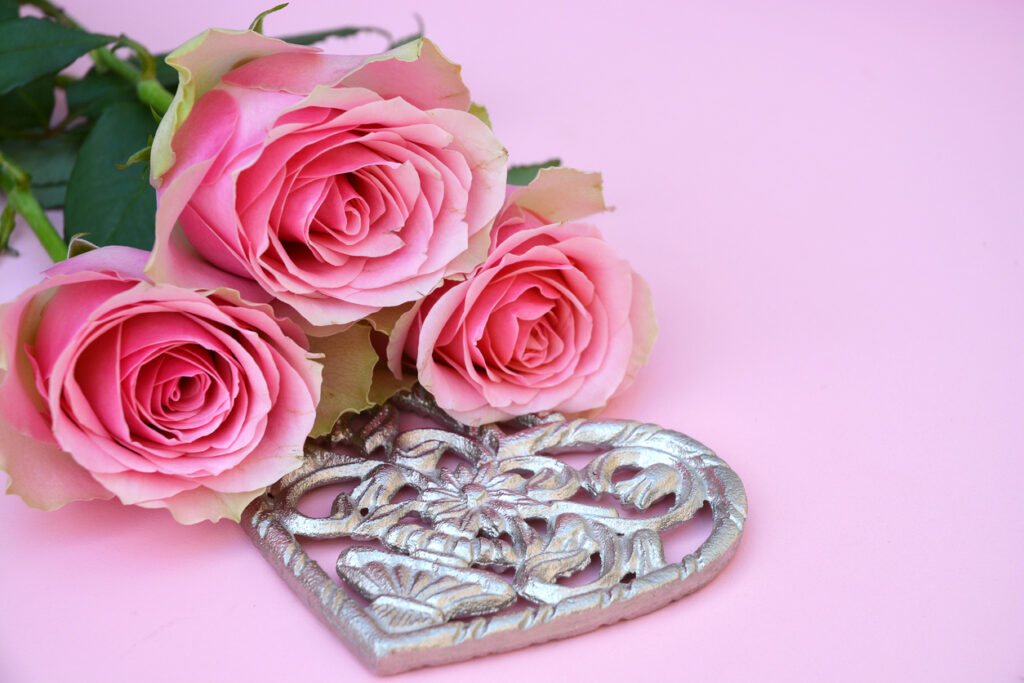 Steel is the traditional gift for a couple's eleventh wedding anniversary. It represents the resilience and perseverance of your love. Steel watches, sculptures, artwork, or a custom steel keychain would make great presents for this anniversary.
Fashion jewelry is the modern 11th anniversary present, symbolizing the grace and beauty shared by the couple. Some gift ideas include a personalized necklace, bracelet, or earrings.
In addition, the eleventh-anniversary gemstone is turquoise. Its purported benefits include security from harm, prosperity, and tranquility. Moreover, the 11th anniversary year's official flower is the morning glory, which means love.
---
12th Anniversary: Silk/Linen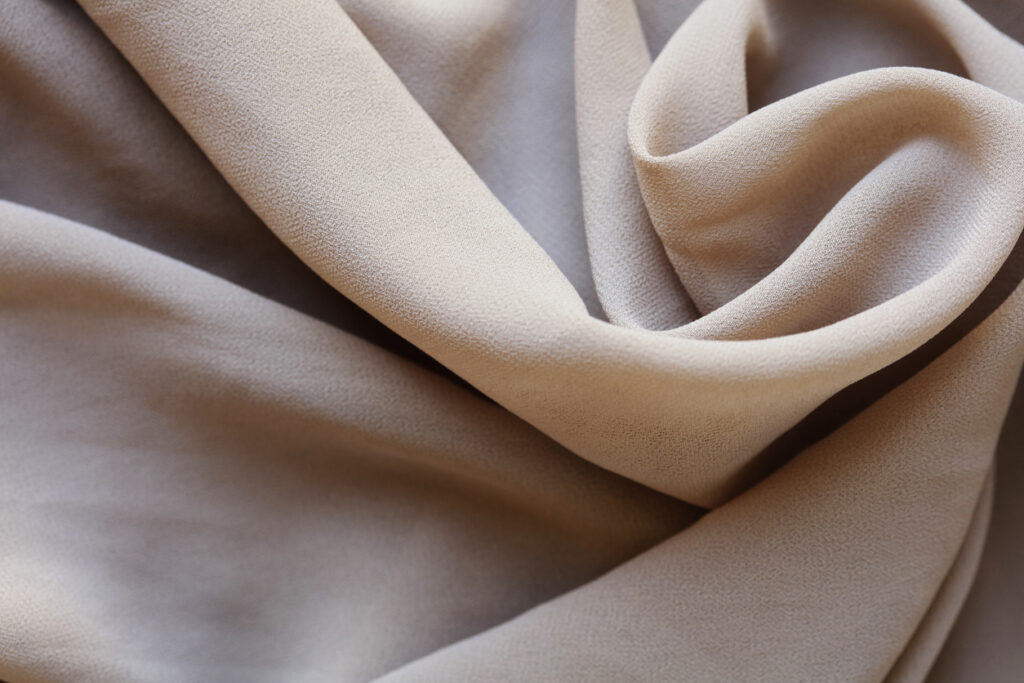 Silk and linen, symbols of the elegance and ease of a relationship, are traditionally given on the twelfth wedding anniversary. Some examples are linen scarves, silk pillowcases, or a sheet set.
Pearls symbolize the innocence and grace of the twelfth year of marriage. They are the modern version of a presentation on the twelfth anniversary. You can find jewelry with pearls, such as a necklace, pair of earrings, or a bracelet for your spouse.
The twelfth anniversary is also a suitable time to give a jade stone. It's a magnet for affection, safety, and good fortune. Furthermore, peonies are the flowers for this year. They symbolize a happy marriage where you have grown to appreciate one another's company and the finer things in life.
---
13th Anniversary: Lace
Lace, a symbol of a relationship's fragile and intricate nature, is given on the 13th anniversary of marriage. Dresses and blouses made of lace are all appropriate options for this anniversary. Some people also give tablecloths and doilies, and lace handkerchiefs.
The modern gift for the 13th anniversary is textiles and furs, representing a relationship's warmth and comfort. Some gift ideas include a cozy blanket, a luxurious fur scarf or jacket, or a personalized bathrobe.
In addition, citrine and moonstone are the 13th-anniversary stones. Plus, the romantic chrysanthemum is the flower for this anniversary year. They stand for good times shared between couples.
---
14th Anniversary: Ivory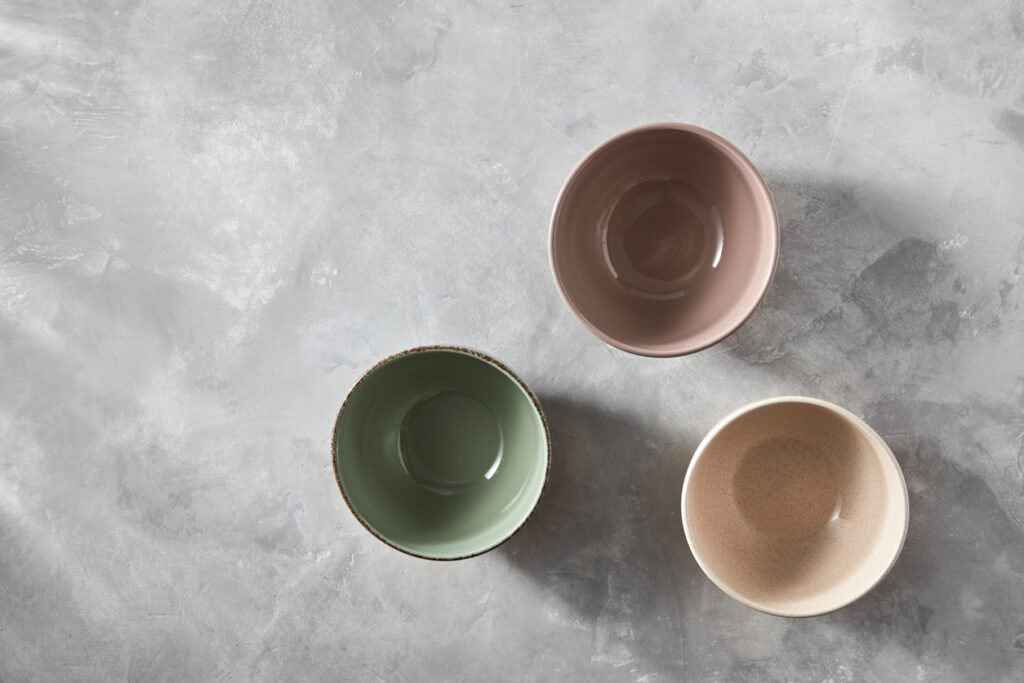 Ivory is the traditional gift for a couple's 14th wedding anniversary. It represents the one-of-a-kind bond of married spouses. However, it is important to note that due to ethical concerns, giving gifts made from ivory is not recommended. Instead, consider alternative materials such as bone, porcelain, or coral.
Meanwhile, gold jewelry is the conventional present for the fourteenth anniversary. It signifies the wealth and splendor of a relationship. Necklaces, bracelets, and earrings made of gold can all be engraved with a special message.
The 14th wedding anniversary gemstone is the multicolored opal. It represents love, passion, and desire. Moreover, this year's flower is the vibrant dahlia, which bursts with energy and individuality.
---
15th Anniversary: Crystal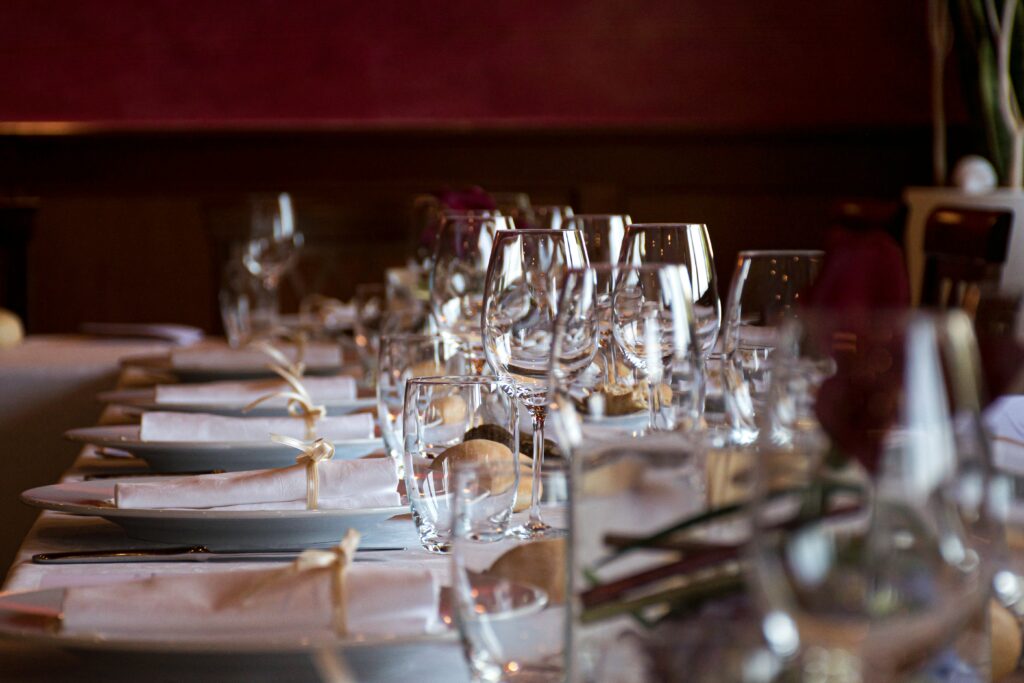 Crystal is the traditional gift for a couple's 15th wedding anniversary. It has a symbolic connection to open communication and sincerity. It would also make a beautiful anniversary gift in a vase, picture frame, or wine glasses.
For a modern twist, a watch, symbolizing the eternal essence of marriage, is commonly the gift for the 15th wedding anniversary. Personalized watches, matching wristwatches, or vintage pocket watches would make excellent presents.
When it comes to gemstones, rubies are ideal for 15th-anniversary weddings. It represents a passion that is still burning. Moreover, the official flower is the rose, symbolizing love and romance.
20th Anniversary: China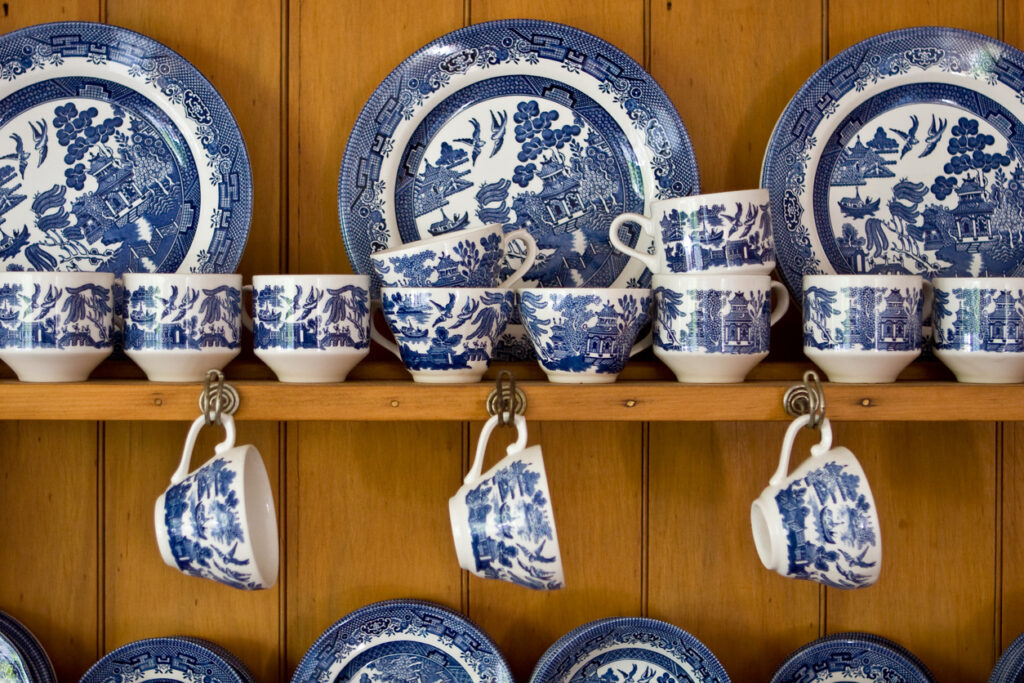 The 20th wedding anniversary is associated with china. It symbolizes a relationship's beauty and elegance. A set of china dinnerware, a personalized china vase, or a china figurine are all appropriate gifts for your spouse for this anniversary.
Moreover, platinum is a modern gift for couples celebrating their 20th anniversary. It symbolizes the strength and durability of a partnership. Some suitable gifts you can give your spouse include a personalized platinum bracelet, cufflinks, or a watch.
A bouquet of asters is also a standard gift on a 20th wedding anniversary. This flower signifies long years of real love. Moreover, the gemstone to celebrate a two-decade of marriage is emerald. It has had a reputation for keeping and preserving love for many years.
---
25th Anniversary: Silver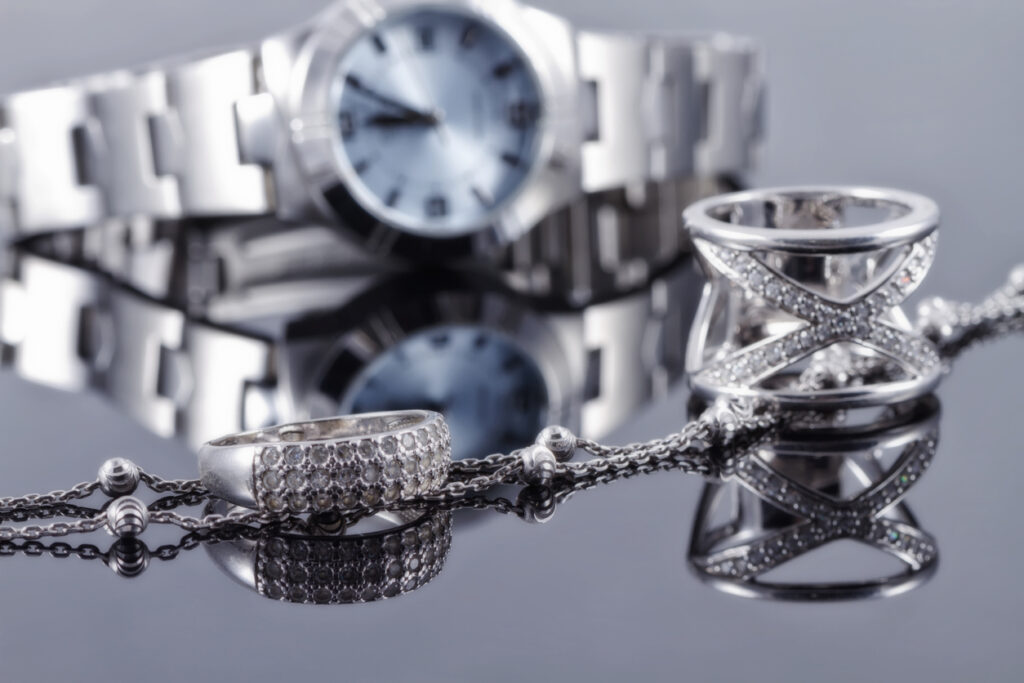 The silver or 25th anniversary is a significant milestone for any relationship. It symbolizes the durability and resilience of a couple over a quarter-century.
Presents made from silver are traditional gifts on this anniversary. It includes jewelry, silverware, and picture frames. A silver-colored gadget or appliance, such as a blender or mixer, is a modern variation of this custom.
For a silver wedding anniversary, irises are the standard flower of choice. It represents the qualities that contribute to a healthy relationship: wisdom, courage, and trust.
---
30th Anniversary: Pearl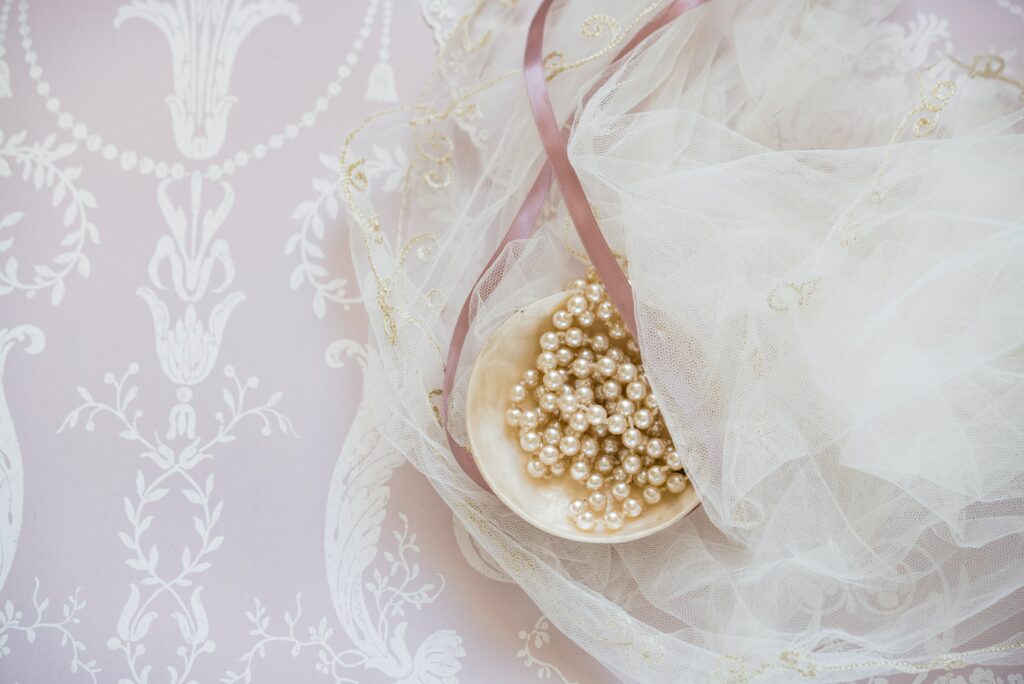 The 30th anniversary is celebrated with pearls. It represents the beauty and rarity of a successful marriage. Pearls are exquisite and timeless. A pearl necklace or earrings, a gorgeous pearl frame, or a set of mother-of-pearl serving spoons are just a few choices.
Meanwhile, a diamond is a modern gift for a 30th wedding anniversary. The stone's perseverance, beauty, and strength are ideal for a 30-year marriage.
Lily, a symbol of renewal and change, is the official flower of this anniversary year.
---
35th Anniversary: Coral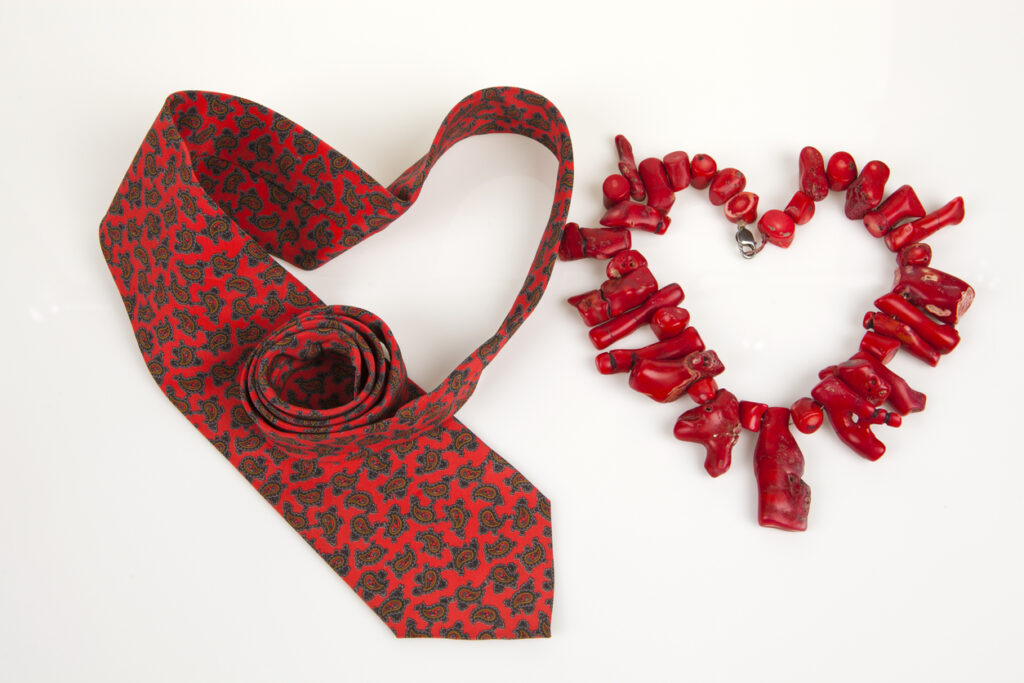 The 35th anniversary is frequently associated with coral. Coral denotes the strength and persistence of a couple's love. Like marriage, coral reefs are delicate and susceptible. But they are also highly tenacious and can resist extreme circumstances.
You can give your spouse coral-themed gifts. It can be coral-inspired art, a coral-colored scarf or tie, and even color-hued flowers. You can also visit a tropical destination where coral reefs thrive with your loving spouse.
In addition, the lucky jade and the love-preserving emerald are available as contemporary choices for gems.
---
40th Anniversary: Ruby
The 40th anniversary is celebrated with ruby. It indicates four decades of profound love and passion. Ruby is a valuable gemstone that symbolizes love, courage, and commitment.
Ruby jewelry, such as a pendant, ring, or earrings, is an excellent choice for this anniversary. A red-themed present, such as a magnificent bouquet of red roses or a gourmet basket of red fruits, is a contemporary alternative.
As expected, there is also a designated flower for this significant wedding anniversary. The flowers of the gladioli are a riot of color and exuberance. They symbolize infatuation and the fact that you are still completely smitten with your partner even after 40 years of marriage.
45th Anniversary: Sapphire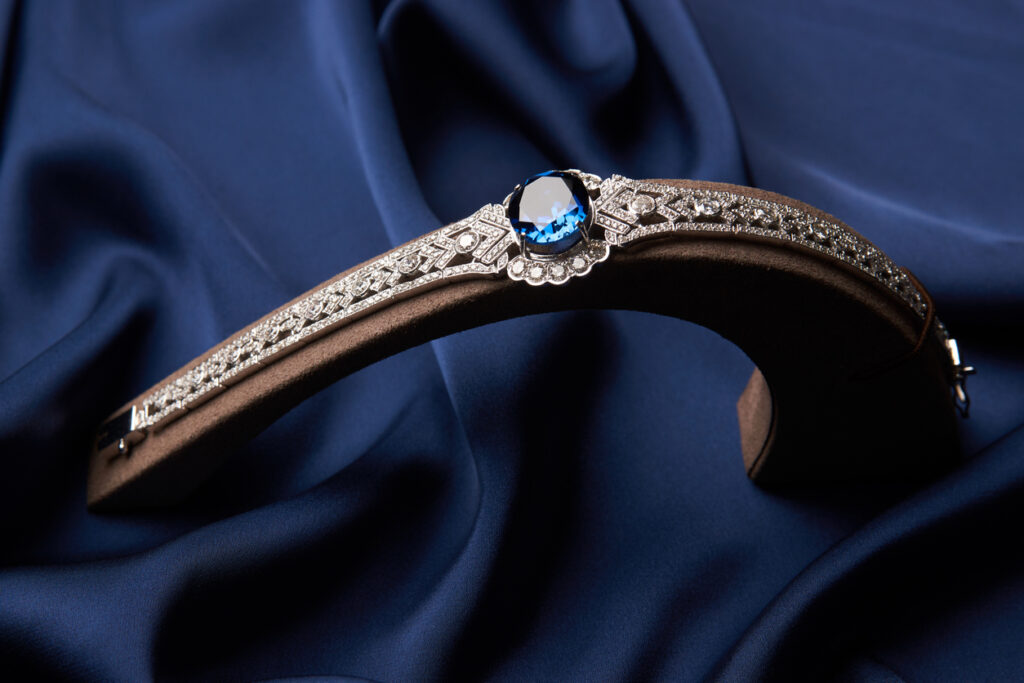 Sapphire is the 45th anniversary stone, reflecting the strength and durability of a couple's love. It is a valuable gemstone that represents loyalty, trust, and knowledge.
Sapphire jewelry, such as a necklace, bracelet, or earrings, is a popular gift for this anniversary. A blue-themed gift, like a sumptuous blue bathrobe or a set of blue crystal wine glasses, is the modern twist for presents on this anniversary.
For a 45th wedding anniversary, nothing says "faith and hope" quite like a blue iris.
50th Anniversary: Gold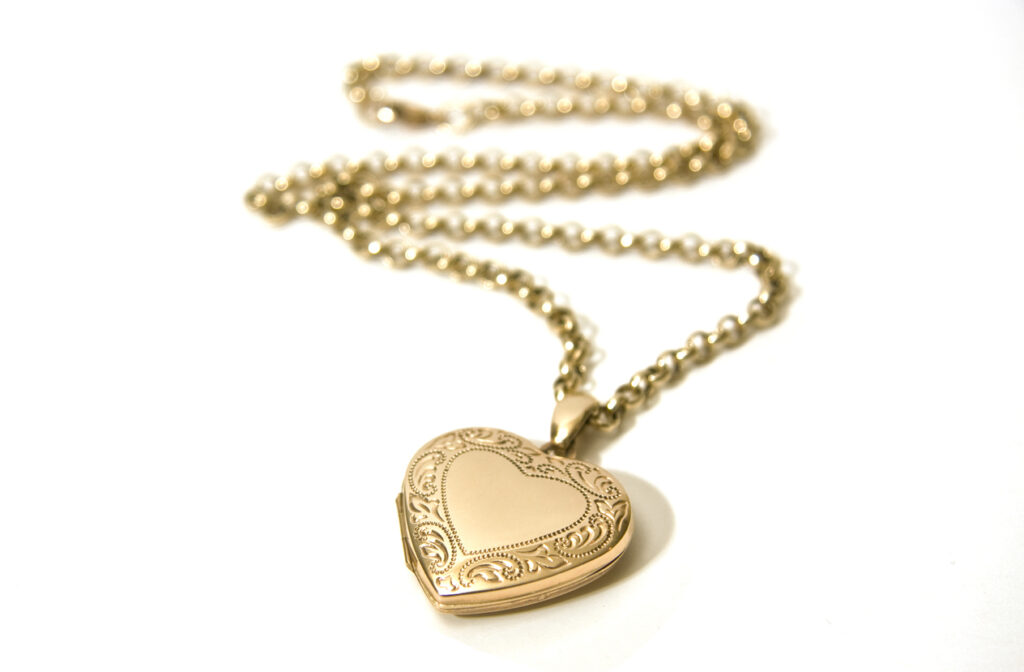 The golden anniversary, also known as the 50th anniversary, is a rare and memorable milestone in the lives of any marriage. It represents a couple's love, strength, endurance, and dedication to one another.
Anything made of gold is a present traditional suggestion for this anniversary. You can give your spouse jewelry, watches, or decorative objects. Giving a gold-colored technology or appliance, such as a smartphone or tablet, is a modern spin on this custom.
Moreover, you can choose between yellow roses and violets for the 50th anniversary wedding year if you want variety. Like you and your spouse, bright yellow roses and deep purple violets are stunning when paired.
---
55th Anniversary: Emerald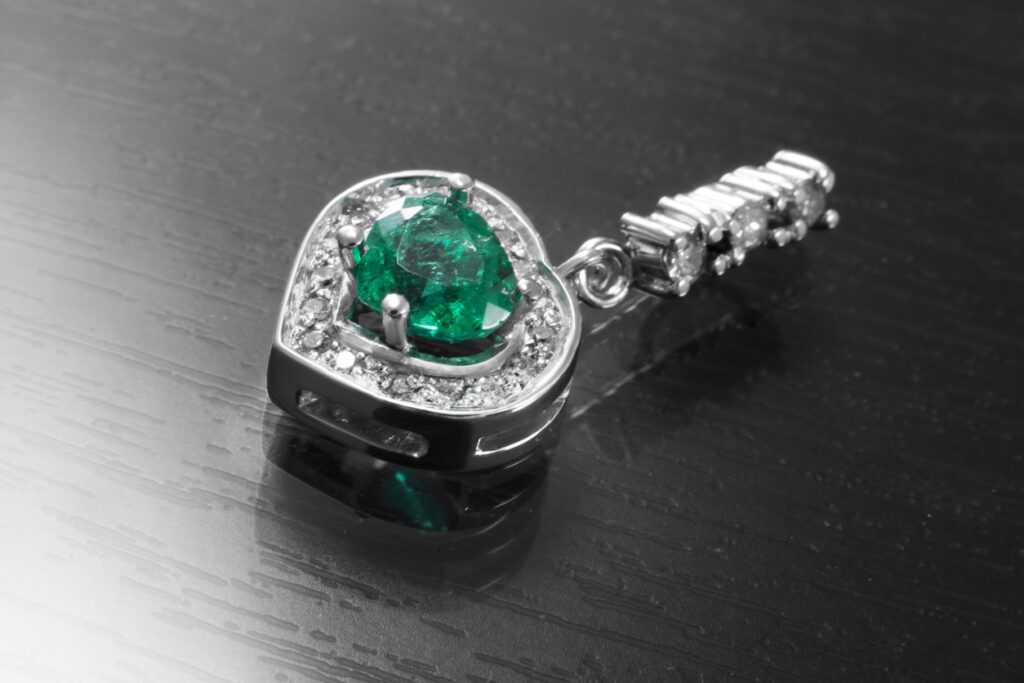 The emerald is the traditional gift at this milestone. Hence the 55th anniversary is sometimes referred to as the emerald anniversary. Emeralds represent love, passion, and commitment. This makes them an ideal gift for couples celebrating their 55th wedding anniversary.
Pieces of jewelry with emerald ornaments, such as necklaces, bracelets, or earrings, are a popular present option. You could also gift the person you love a lovely emerald vase or picture frame or an emerald-colored home accessory like a throw cushion or vase.
The 55th-anniversary flower is the calla lily. It carries the Christian connotations of faith, simplicity, and trustworthiness.
---
60th Anniversary: Diamond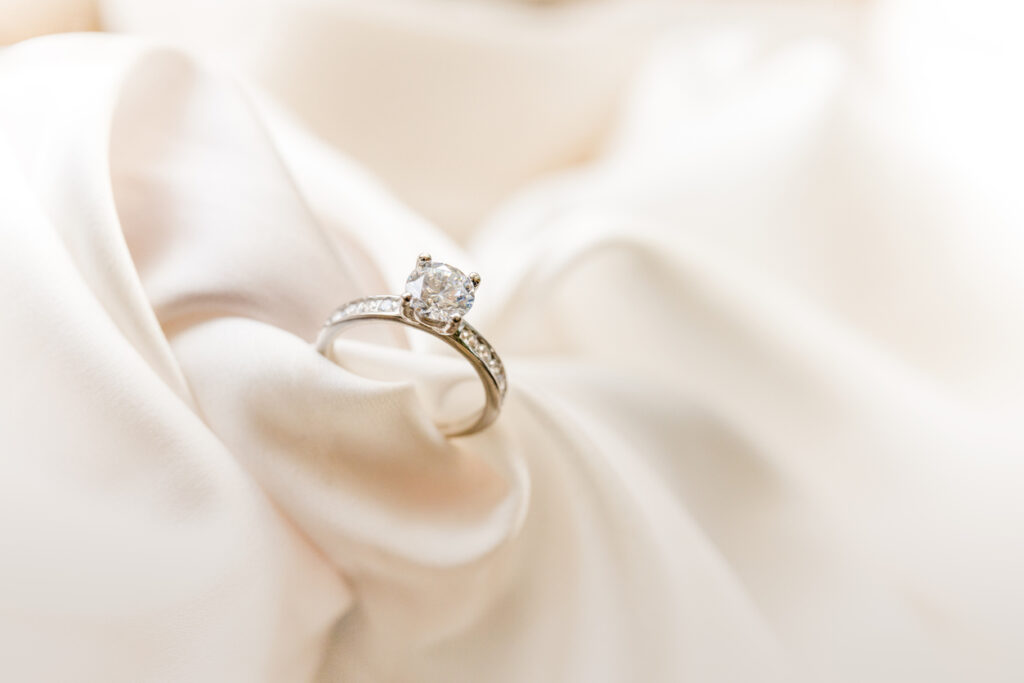 The 60th anniversary is a significant occasion that should be commemorated in grand style. Diamonds are the usual gift for this milestone, and it is commonly referred to as the diamond anniversary.
A diamond represents unending love, strength, and durability. Necklaces, bracelets, or earrings made from diamonds are suitable for a 60th anniversary. A customized diamond-studded photo album or picture frame is a lovely and thoughtful present.
Furthermore, the traditional 60th-anniversary flower is the orchid. This flower stands for strength, beauty, love, and elegance. The rose is also a stunning and classy alternative.
---
Bottom Line
Celebrating one's wedding anniversary is a beautiful chance to honor one's spouse and your commitment to one another. Whether through traditional or modern gifts, each anniversary gift by year represents the unique and special bond the couple shares.
It's also important to note that this is just a guide when giving gifts to your spouse. After all, anything is a great gift as long as it comes from your heart. Just be sure that the gift that you will give will show how much you love and appreciate the loving years you shared with your spouse.