For any couple looking for true adventure on their honeymoon, Zambia, in southern Africa, is the answer. From the breathtaking views at Victoria Falls, exciting gaming activities, or a relaxing beach time at one of the country's lakes, Zambia offers more than an unforgettable honeymoon. It offers true excitement.
There are romantic camps in the wilderness with luxurious accommodations that include hot showers and king-sized beds, and close encounters with exotic wildlife. And the service at any safari camp is invariably first-class, including delicious private dinners under the stars. 
About Zambia
The town of Livingston near Victoria Falls is a great way to enjoy Zambian culture. Its old-fashioned Edwardian history still exists in its colonial architecture. And fishing on the Zambezi River is a joy. Zambia's oldest museum is the Livingston Museum, which exhibits the art and traditions of Zambia. Golf enthusiasts can enjoy Livingston's 18-hole golf course at the Livingstone Royal Golf and Country Club.
After encounters with lions, elephants, zebras, and other assorted wildlife, Zambia offers honeymooners relaxation by the water. Lake Kariba on the Zambezi River borders Zambia and Zimbabwe and is Africa's largest man-made lake. Visitors can enjoy watersports and river cruises, or just relax in one of the lodges and campsites on the banks of the river. Many visitors simply rent a houseboat and spend their time on the water and under the sun.
All visitors to Zambia should be aware of its conservative dress code, especially for women.
Best Hotels and Resorts for a Zambian Honeymoon
Royal Livingstone Victoria Falls Zambia Hotel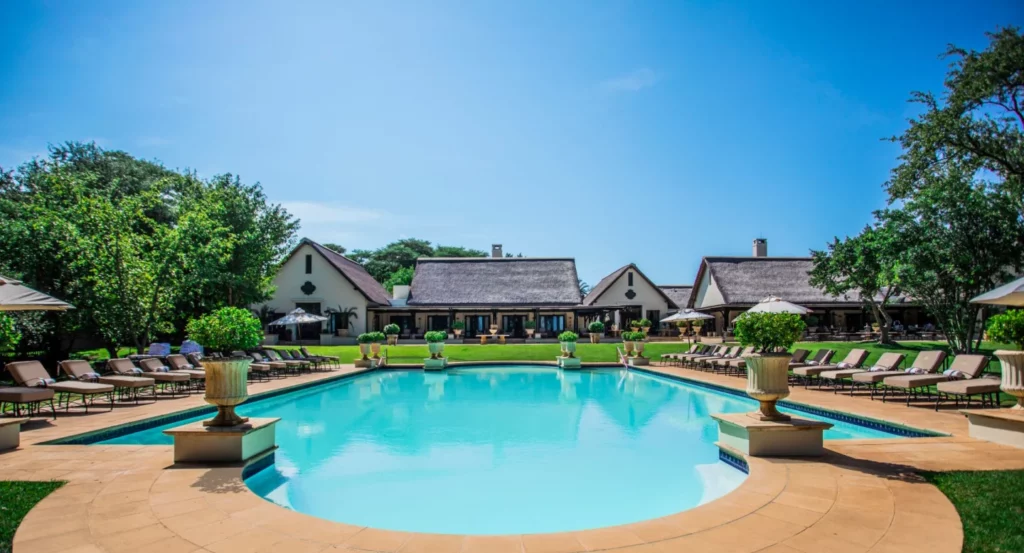 The Royal Livingston Victoria Falls Hotel is an excellent hotel for your honeymoon in Zambia.
Suites and rooms have private terraces and views of the gardens or the river. Guests can step out and see the local zebras and other wildlife passing through. Some suites come with breakfast, and the deluxe Presidential Suite offers Butler service. Several restaurants offer dining with a view of the Zambezi River, or guests can experience a genuine fireside Zambian dinner in the Mukuni Boma village. 
The three-night Romantic Escape Package includes a pickup by water taxi and a welcome bottle of champagne. Revel in the magnificent sights of Victoria Falls on a helicopter ride or a sunset cruise. Relax with a couple's massage followed by sparkling wine and chocolate-covered strawberries. Couples can wake up to a daily breakfast and wave to the zebras below. 
---
The aha David Livingstone Safari Lodge & Spa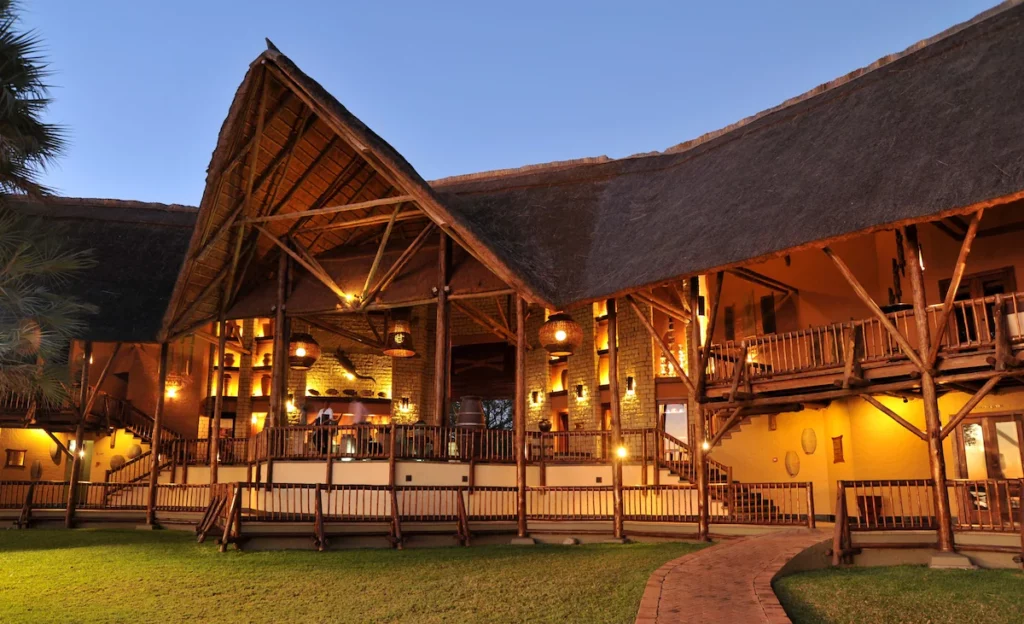 The aha David Livingston Safari Lodge & Spa is on the banks of the Zambezi River and close to Victoria Falls, surrounded by one of nature's most incredible landscapes. All the lodge's luxury accommodations face the Zambezi River. Guests can enjoy the modern menu with Afro-Arabian fusion at the onsite restaurant and dine casually on the deck overlooking the river. The Spa offers several packages guaranteed to provide total relaxation and rejuvenation.
The David Livingstone offers a variety of fun activities, such as white river rafting, safari adventures, and helicopter rides over Victoria Falls. The Lady Livingstone cruiser floats down the river daily for a romantic sunset cruise.
---
Avani Victoria Falls Resort

Avani Victoria Falls Resort has 212 rooms and suites near Victoria Falls and borders the Mosi-oa-Tunya National Park with its incredible wildlife. When staying in the Garden View Room, guests can enjoy a cup of morning coffee watching the zebras outside while the zebras are pocking their noses against the glass door watching the people.
The Resort has a swimming pool and a lovely garden made for strolling.
Avani has several in-house restaurants. Or couples can opt for a private dinner in a reserved nook in the garden with champagne and a view of Victoria Falls during sunset. Or take a sundowner cruise down the Zambezi River.
---
Mfuwe Lodge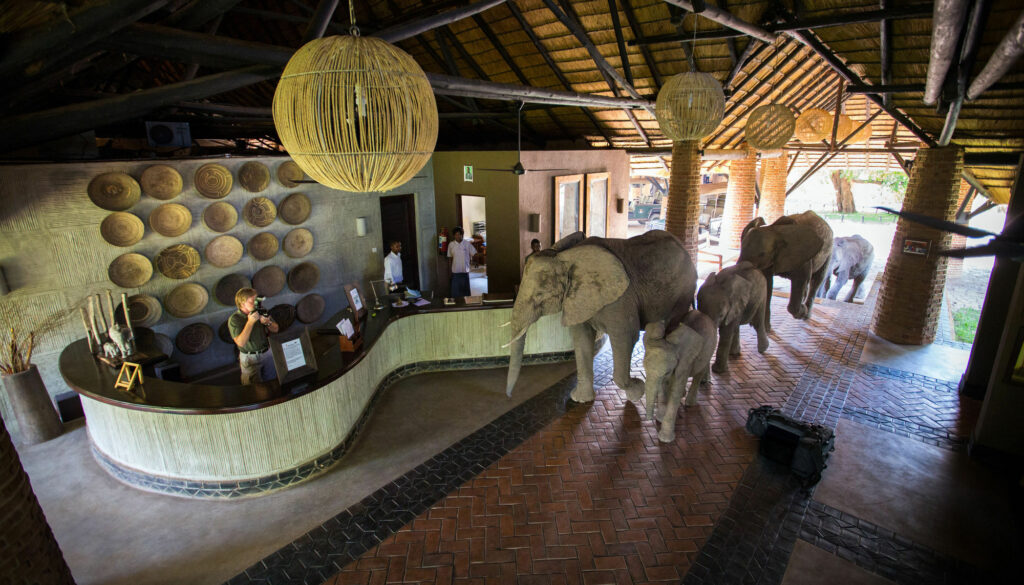 Mfuwe Lodge is a luxury camp in South Luangwa National Park. It is more frequently referred to as, "Oh, that place with the elephants in the lobby."
The elephants indeed use the lobby as a shortcut across the property to their favorite mango trees. The resort consists of 18 private chalets scattered between trees for optimum privacy, and they circle a lagoon that is visited by an abundance of thirsty giraffes, buffalo, antelopes, and hippos. There is a pool, as well. The lodge was voted Best Lodge in Zambia in 2009. Its open-air design spans from the lobby to the restaurant to the bar.
---
Tena Tena Camp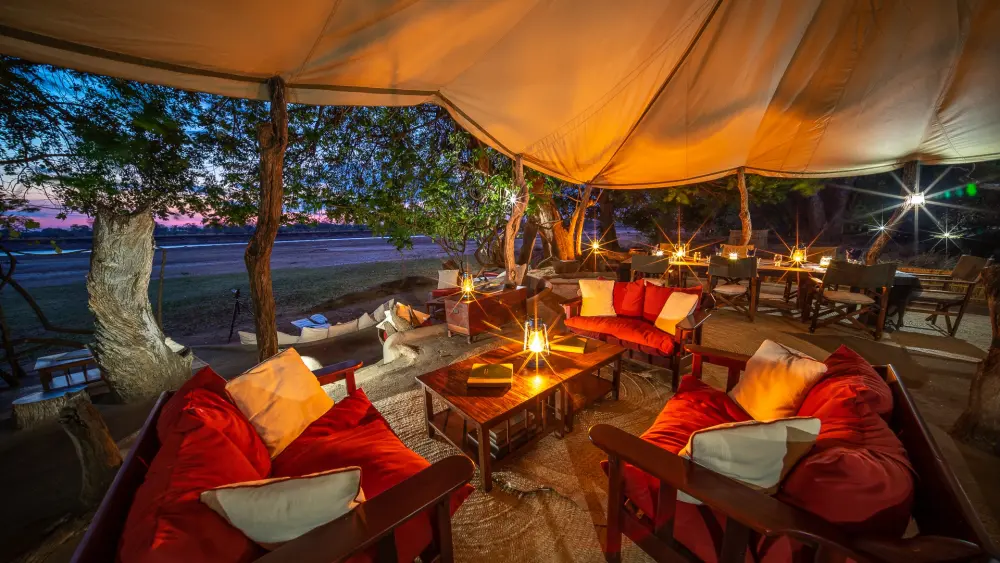 Tena Tena is also located in South Luangwa National Park by the Luangwa River. Each tent has a view of the river and lagoon, which is a natural draw for the park's wildlife. Each of the six tents is private, but there is a communal open-air area for dining.
The hippos and lions coming for a drink can be viewed from the tents. The tents have a verandah, sitting area, and en-suite bathrooms.
Tena Tena guides guests on morning and evening driving safaris. Evenings, beneath the stars, are specifically romantic. Guides will also take guests on a walking safari.
Culture and Food in Zambia
Zambia is a landlocked African country the approximate size of Texas. It does have several remarkable lakes. There are seven primary tribes and 75 sub-tribes. Zambia was under British rule until 1964, and English is still the national language. Tribal languages are only spoken in very rural areas. It was adventurer and explorer David Livingstone who was eager to open southern Africa to the world. He stated, "I shall open up a path into the interior or perish."
Zambia's major attraction is Victoria Falls, which is locally referred to as "the smoke that thunders."
In rural communities, farming is the mainstay of life, and this is where corn, sweet potatoes, and cassava are grown. Towns near lakes depend on fishing as their primary industry
It's a great occasion when visitors make contact with local tribe members and experience their unique culture. During such an occasion, it is important to remember that everything is done with the right hand, including eating. Hosts will be insulted if anyone picks up a sandwich with the left hand.
Zambia loves its food. Nshima, or corn, is a part of most meals and a beloved side dish for fried sardines. Fried caterpillars and ants are popular, but there are no rules making anyone eat them. Pumpkin, sweet potatoes, and eggplant are popular vegetables. Pounded peanuts are frequently added to other ingredients (as a note to those with peanut allergies).
For a true romantic Zambian gastronomic experience, Botanica in the Ciela Resort and Spa in Lusaka provides a 12-course degustation menu with wine pairing.
Top Things to Do in Zambia
Visit Lusaka
Lusaka is the capital of Zambia and the country's largest city. It is a recommended visit as an alternative to safaris, although two nearby national parks, Lusaka National Park and Chaminuka Game Reserve, provide excellent day trips to see the native wildlife.
The Village's popular Sunday Crafts Market in Lusaka has a choice selection of crafts, souvenirs, and jewelry. It is a fun place to search for keepsakes for friends and family. This is an authentic village surrounded by modern high rises, and it is a gathering place for Zambian artists to show their work, such as sculpture, fabrics, and musical instruments – each one an authentic memento to bring back from a Zambian honeymoon.
Kafue National Park is the oldest and largest national park in Zambia and has the largest game collection in Zambia. The Busanga Bush Camp is one of the best places to stay and participate in safari tours, either for days or weeks, overnight walking tours, balloon trips, and river safaris along the Kafue River. The river itself is ideal for fishing and canoeing and sharing water space with hippos and crocs.
The Park is also one of the country's major birding destinations with many birds to be spotted, including flamingoes.
Devil's Pool is a pool on top of the world and on the edge of Victoria Falls, the largest existing waterfall. Those who dare can swim here – right up to the edge.
This is exotic even for lusty thrill seekers as they lean over the 350-foot drop. It is one of the most breathtaking experiences any honeymooner can expect. Some may call it insane. However, it will certainly be memorable. Fortunately, there are guides to help people into the water and more guides to take pictures.
Average Cost of a 1 Week Trip to Zambia
A honeymoon in Zambia is one of life's natural thrills, and the experience isn't always a bargain. An average day can cost $756 in expenses and $12 in food. An above-average hotel room for a couple can run up to $1,455. A week's honeymoon in Zambia can cost $10,585 per couple.
Best Time to Visit Zambia
Zambia's dry season from June through November is the best time for a Zambian honeymoon. This is when the day temperatures can range from 73 to 97 degrees and the evenings get a bit cool. Most safari camps open in May, but the ground can still be muddy. June brings dry grounds, green landscapes, full rivers, and plenty of tourists to Zambia. Victoria Falls is slowly recovering from the rainy season is becoming less "thunderous." Victoria Falls is one of Zambia's destinations that is equally as exciting in the dry season as it is during the wet season.
Weather In Zambia
Zambia has tropical and subtropical weather. During the dry season, the evening temperatures can drop before freezing, depending on the altitude.
Lusaka, the capital, has a rainy season temperature of 82 degrees during the day and can fall to 64 degrees in the evening. The dry season can bring temperatures close to 100 degrees.
Livingstone, which is close to Victoria Falls, has temperatures of over 100 degrees from September to November, but the evening temperatures can drop to below freezing due to the high altitude.
For a visit between June and August, it is best to pack light clothes and a jacket for the evening. If visiting December through February, light clothes are sufficient for daytime and a light jacket for the evening. Since this is the rainy season, visitors should also bring a raincoat and umbrella.
Getting To Zambia
Most flights to Zambia will be into Lusaka's Kenneth Kaunda International Airport. Visitors will fly into Harry Mwanga Nkumbula International Airport near Livingstone if the visit begins with Victoria Falls. The cost of tickets can begin at $1,400, and the best deals are in February when tickets range from $860 to $1,290. 
Flights out of Newark or JFK airports can have up to three stops and take 30 hours or longer.